Winter has already knocked on the door. The cold season is the best for going on vacations. To mark this, the winter holidays are just around the corner. What can be a better time than the upcoming Christmas and New Year fests marked by an unforgettable vacation experience? This time is the best for visiting hill stations and mountainous regions. After all, something is enticing about the hilly regions that get even more attractive during this time of the year. In this article, we will highlight the Forest Hill Resort & Golf Club (Mohali, Chandigarh).
Two such places that are at the peak of tourist influx during winters are Mohali and Chandigarh. So, if you are thinking about spending some quality time with your family and friends, then nothing gets better than a winter vacation. These are none other than Chandigarh and Mohali. A place under the blissful wintry blanket in nature's lap can be the best place for some unforgettable moments in your busy life.
Forest Hill Resort & Gold Club in Mohali and Chandigarh is the place to experience all of that. Let's have a look at why Forest Hill Resort & Golf Club is the top-notch choice for vacation stays during winters. Forest Hill Resort Golf Club is one of the popular hotels in Chandigarh is situated 5 km from Sukna Lake. For guests' assistance, the hotel has limited hours front desk. Forest Hill Resort Golf Club offers 10 rooms which are fitted with basic facilities like television in the room, make-up mirror, separate sitting area, tea/coffee maker, attached bathroom with supply of hot and cold running water.
Forest Hill Resort & Golf Club Chandigarh Mohali- The Nature's Paradise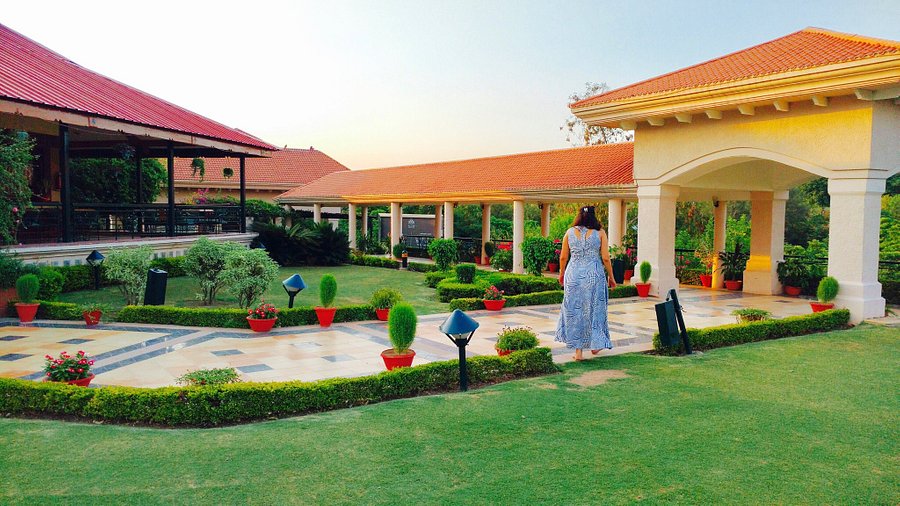 There's a reason Forest Hill Resort & Gold Club Chandigarh has been mentioned as nature's paradise. Nothing beats a great time spent away from all the hustle and bustle of a busy lifestyle in nature's arms. The whole stretch of Forest Hill Resort is beautifully surrounded by lush green and magnificent green cover. Situated near the lower Himalayas, the Shivaliks, it is the best when it comes to luxury resorts. So, if you are on a tour to Northern India, you can't miss spending time here.
Forest Hill Resort & Gold Club Chandigarh comes with Chandigarh's one of the finest golf clubs. It gives you all the facilities along with a vast expanse of the course to play like a professional. So, if you want to satisfy your competitive spirit or just want to hang out and have a good time with friends, this golf course is all set for you. Not only that, golf is not the only recreational activity that you get to experience here, this place is highly popular among adventurous souls.
Its location and facilities help it give a perfect environment for carrying out a range of adventure activities. From rafting to fishing and even jungle safari and rock climbing, you can do whatever your heart wishes. Many people love trekking. Going on a physically strenuous journey on foot to get close to nature. What gets better than that? Your adventurous soul will certainly be impressed by the trekking route Forest Hill Resort & Golf Club Chandigarh has to offer.
Other recreational activities that you can experience to make your stay an unforgettable one are dirt biking, horse riding, etc. We have a lot of things for people that share a deep love towards water too. You can go kayaking, zorbing, boating, canoeing, etc.
You Can Visit Forest Hill Resort Apart From Winter Vacation As Well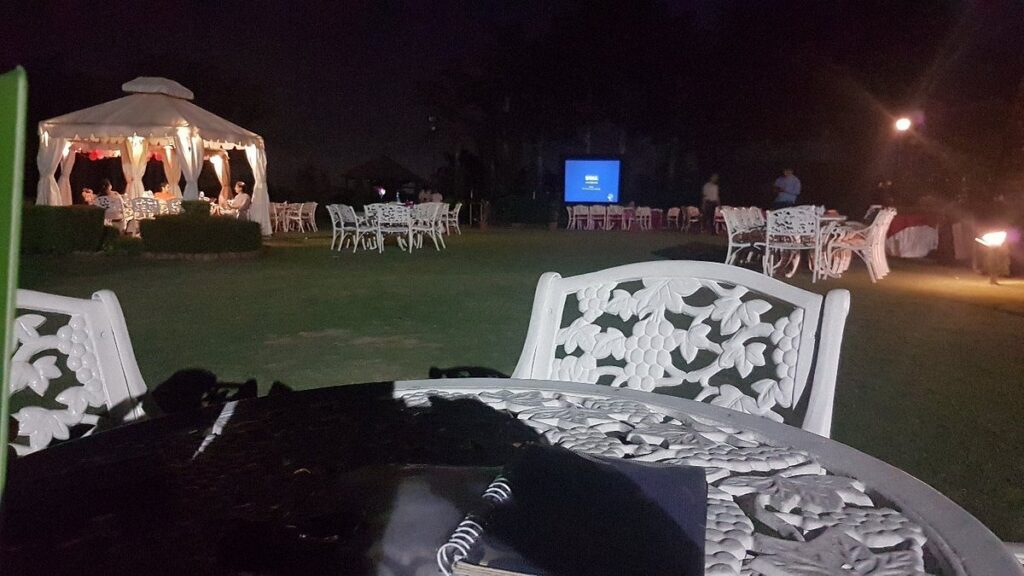 If you think that Forest Hill Resort is only great for spending vacations, then you're wrong. Though this place is extremely among vacation-goers, it is certainly not limited to that. You can also come here for special functions, like weddings, parties, etc. If you even have any other get-together in mind, consider Forest Hill Resort & Golf Club Chandigarh to be the ideal location.
There are plenty of sports facilities as well to keep you engaged. Courts for basketball and volleyball are there. On top of that, you can also go for something new and fun like roller skating. State-of-the-art tennis and squash courts are also there.
An Overall Great Place For Children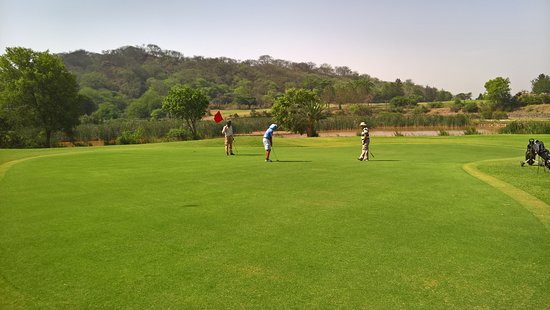 Children are always looking for fun. They just can't sit still and can't afford to be bored. Apparently, during family get-togethers and functions, they get bored since it is mostly an adult thing. However, Forest Hill Resort has a lot to offer, even to the kids. We understand that safety is of the utmost importance when it comes to dealing with kids. That's why we get the children involved in highly entertaining recreational activities while maintaining the highest safety standards.
They get an unforgettable experience like crossing the Burma bridges, climbing on commando nets, and much more. Besides these fun activities, these little adventurous souls also get to experience rope climbing. What can be a better way to keep them busy than getting them exhausted with so much fun?
You Come Along With An Opportunity Of Being A Part Of Some Prestigious Clubs
Forest Hill Resort is not only home to a prestigious resort and a great golf club. There are many recreational clubs you can be a part of as well. If you identify as a book-a-holic, then the book reading club will be the number one thing for you there. Just imagine doing your favorite thing along with like-minded people while being so close to nature. Doesn't it all sound like a dream too good to be true? Well, it can be real in Forest Hill Resort & Golf Club Chandigarh.
Another great thing you can do is to satisfy that inner artist of yours. Because there's a club for you to express yourself artistically as well. Some other highly exciting clubs that will rejuvenate your love for nature are the birders' clubs, the anglers club, and the organic growers club.
Conclusion
Make sure that you give your family and friends a great opportunity to spend an unforgettable experience in Forest Hill Resort & Golf Club Chandigarh. If you think of going anywhere for vacations this winter, do consider spending some time in Forest Hill Resort. You will not return empty-handed, but with great memories to cherish forever.
You may also want to know about The Best Places To Visit in Mohali.