Looking for entertaining itinerary ideas? We can give you a list of the most popular sightseeing attractions and things to do in Mohali as well as assistance in locating must-do activities in your destination. Whether you're planning a vacation with your family, a romantic getaway with your significant other, or a business trip, we'll make it simple to organize an exceptional vacation that meets all of your needs.
Mohali is has many must-see attractions and activities to do that are worth your time. In addition to assisting you in deciding where to stay, we can make exploring the surrounding places a breeze by providing you with guides on where to go, what to do, and when to see them. There are numerous points of interest in Mohali to see no matter how long you plan to be there. This will ensure that you get the most out of your trip and that you don't miss a thing. You can go through lists of things to do, learn about the most popular sights, and get assistance with the specifics of organizing your trip's itinerary.
So whether you're looking to go active on a summer vacation, put a spring in your step with a romantic getaway, or pamper yourself with a peaceful winter getaway, you'll find plenty of things to do to keep you entertained in this region. Beyond scheduling local tours, making reservations, and obtaining advance event tickets, we are here to make it simple to allow you to spend more time exploring the sights of Mohali and less time worrying about your travel arrangements.
A Day Out in Mohali | Things to do In Mohali
FATEH BURJ, MOHALI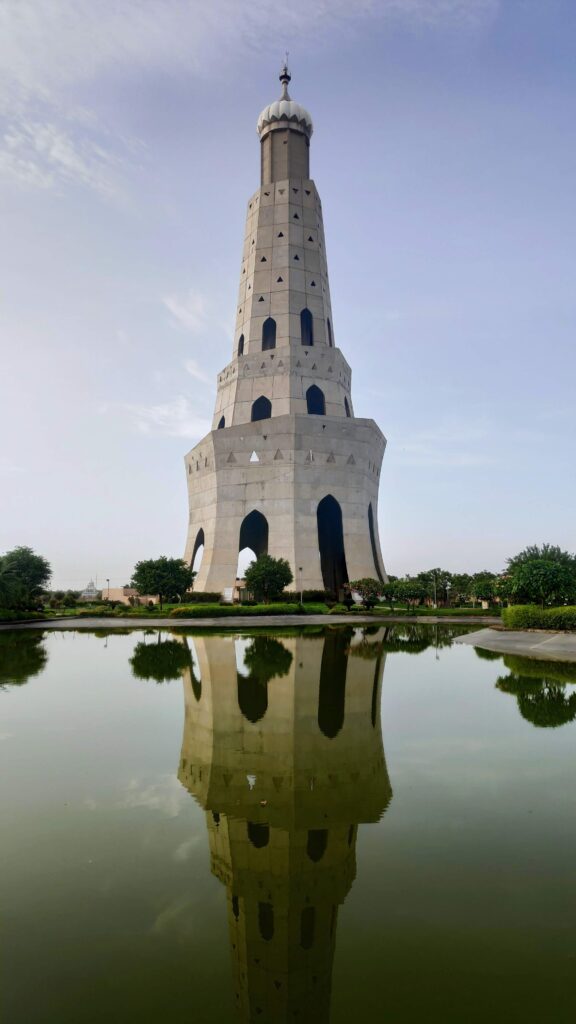 A minaret built on the site of a fight in 2011 to commemorate the triumph of Sikh hero Banda Singh Bahadur over the strong Mughals, the Fateh Burj was officially dedicated in 2012. As the tallest victory memorial in the country at 100 meters, it is distinguished by an architectural style that reflects the different historical influences that molded the region over time.
From the top of the structure, which is one of the most popular tourist attractions in Mohali, you can enjoy some spectacular aerial views over the surrounding city and its surroundings. The pond and mounds surrounding the tower pay homage to the area in which the real fight took place.. An excursion to the Fateh Burj is an immersive experience, since you may learn more about the Sikhs' valor while you're there.
THE GURUDWARA SANT MANDAL ANGITA SAHIB
The Gurudwara Sant Mandal Angita Sahib is located approximately 500 meters away from the Amb Sahib Gurudwara. From a distance, the three-story tower appears to be a magnificent palace, with manicured gardens leading up to the structure. The milky white marble gleams in the sunlight, and five domes add a dramatic flourish to the roof's overall design and appearance. The Gurudwara is also home to medical facilities and residential areas, testifying to the beliefs of Sikhs focused on well-being.
THE NORTH COUNTRY MALL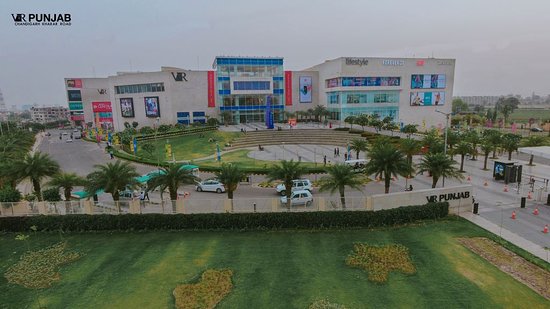 The North Country Mall, located near Kharar, Mohali, is one of the largest shopping malls in the country. The mall, which opened in early 2013 and houses practically all of the major fashion labels, is the first of its kind in the country. A large hypermarket and an indoor gaming section are just a few of the key attractions at this location. In addition, a microbrewery is located within the mall, allowing you to try a variety of beers ranging from Belgian Wits to old-school stouts.
For movie buffs, the PVR multiplex here is a terrific spot to catch the latest Bollywood and Hollywood blockbusters, and for shopaholics, the mall contains more than 100 brand stores that will provide you with an enjoyable shopping experience. It also offers banquet facilities and movie theatres on the premises, as well as food courts that serve delectable snacks and beverages to shoppers.
THE PUNJAB CRICKET ASSOCIATION STADIUM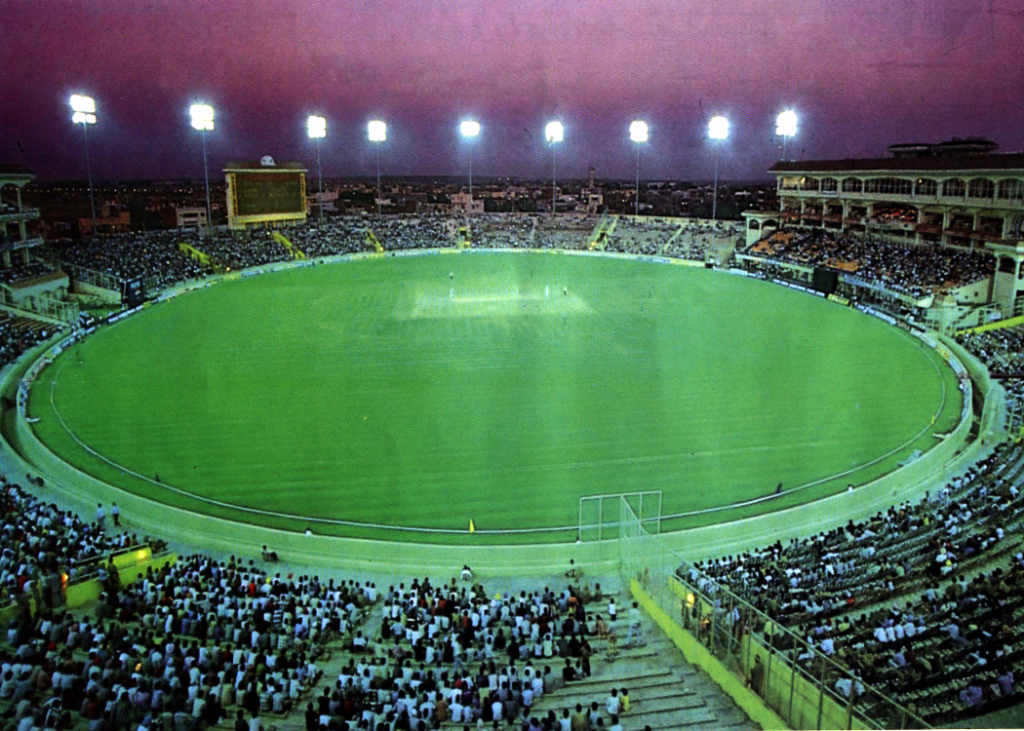 Located in Mohali, the Punjab Cricket Association Stadium hosts the Punjab Premier League. The Punjab Cricket Association is the governing body for the development and organization of the game of cricket in the State of Punjab and Union Territory of Chandigarh. With the latest state-of-the-art infrastructure, excellent practice facilities for cricketers, comfortable seats that are ideal for spectators, and a big media enclosure, it is often regarded as India's best cricket stadium. Aside from that, the facilities for players are excellent as well, with leisure amenities such as swimming pools, good tennis courts, a gymnasium, and a well-equipped dressing room.
THUNDER ZONE AMUSEMENT PARK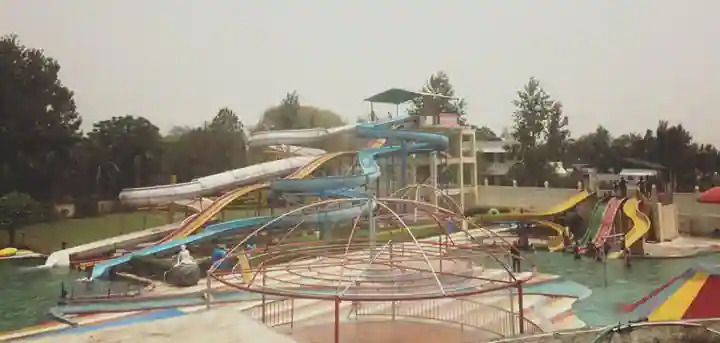 Make a splash on your Mohali vacation by visiting Thunder Zone Amusement Park, where you can enjoy an exciting selection of water and land rides. This highly-rated amusement park is one of the greatest places to visit in Mohali with children, and it offers rides for the younger ones as well as for adults.
The Thunder Zone Amusement Park offers numerous classic rides that you'll never tire of, including the Octopus, the Columbus, and the Swinging Chairs, which are all available year-round. The primary water-based activities here are the slide pool and wave pool, and if you want to take a break from all of the action, you can go boating for a calm experience.
THE ROCK GARDEN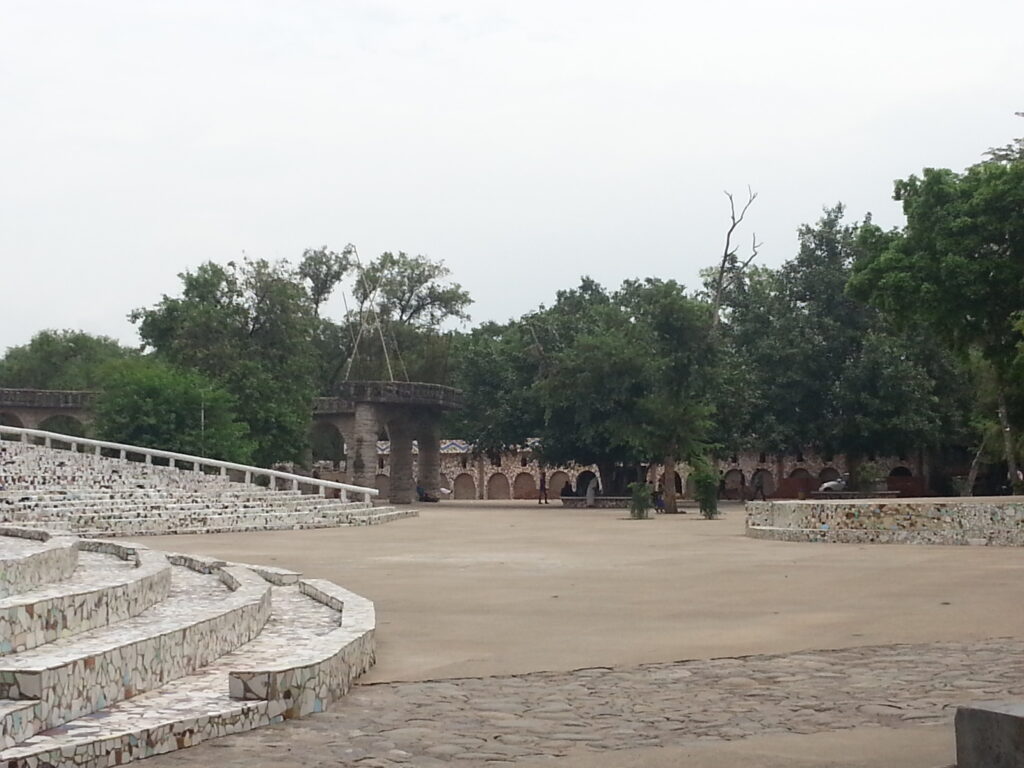 The Rock Garden, which is a short distance away from Mohali, is a one-of-a-kind park that pioneered the notion of upcycling art long before it became a popular global craze. As the world strives to implement environmentally friendly practices in nearly every facet of life, a visit to this location can be very motivating. In the main area of ​​the garden, you can find a series of varied and meticulously designed installations from materials found in the normal landfill.
The waterfall, the dancing girls, and the ceramic figurines are just a few of the main attractions of this location. Combine your visit to Rock Garden with a visit to Sukhna Lake because these two sites are positioned near to one another and make for a wonderful evening out with your family and children.
MANSA DEVI TEMPLE
This religious retreat is located in Panchkula. It is set against the backdrop of the Siwalik Mountains. This makes it a particularly picturesque religious getaway. The temple, dedicated to Goddess Mansa Devi, was constructed approximately two centuries ago. The temple complex is approximately 100 acres in size. It contains a number of temples, each with its own unique design and architecture.
The Patiala Temple, which is located within the temple complex, has a tower with a scaled texture. The Yagya Shala is another noteworthy structure within the complex. The main shrine is built in the manner of a dome and incorporates elements of Hindu and Persian architecture into its exquisite detailing. The temple's architectural characteristics include wall paintings and arched doorways, among other things.
THE CHATTBIR ZOO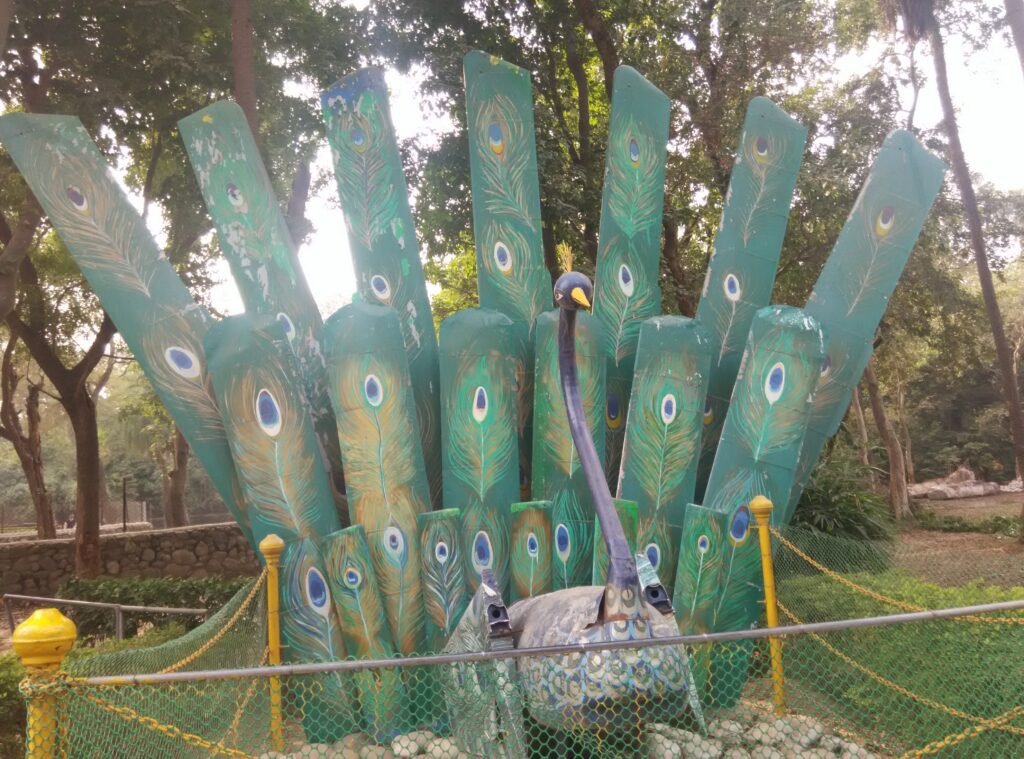 The Chattbir Zoo, which contains about 800 types of animals, both local and alien, is a great site for wildlife aficionados to spend the entire day. Hippos, zebras, and the big African buffalo are well-known African animals that can be found here. The zoo is also home to a colony of the critically endangered Asiatic lion. It also has the Bengal Tigers, which are among its most popular attractions.
Those who enjoy birds can embark on a birdwatching excursion and see a variety of ducks, peafowl, geese, cranes, beautiful parrots. This expansive property may be explored in a variety of ways. You can walk at your own pace or hop into one of the battery-powered mini jeeps to get around. Bicycles are also available for rent, allowing you to get some exercise while admiring gorgeous and endangered wildlife.
THE ROSE GARDEN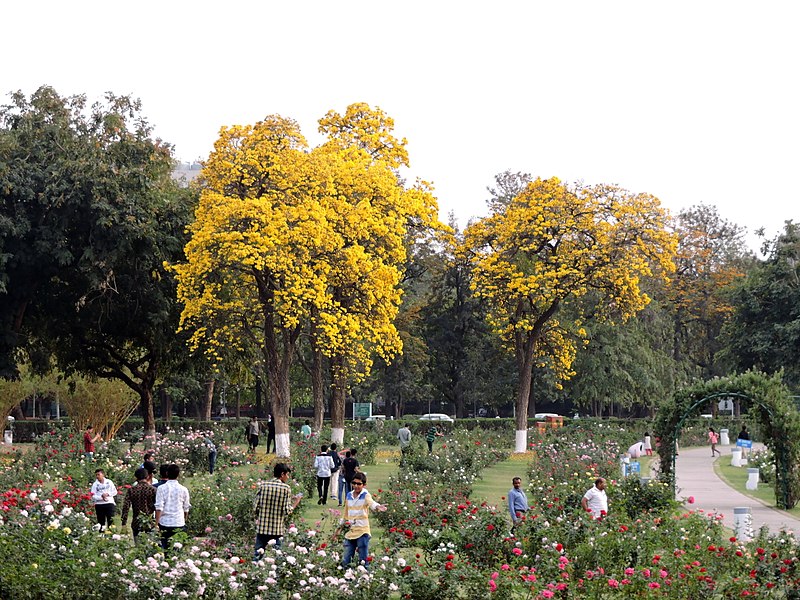 The Rose Garden, located in Mohali, was established in 1967 and is also known as the Dr. Zakir Rose Garden. This garden has the distinction of being the largest rose garden in Asia. The garden is stretched out across 27 acres (11 hectares), and it has more than 17,000 plants. The place includes about 1,600 distinct species of roses, among other things. The Rose Garden includes a diverse collection of flora in addition to roses. Thousands of people visit it each year. It is a favorite among the locals. Even youngsters enjoy playing in the garden both in the morning and in the evenings. It is a pleasant area to come for some peace and quiet, especially if you are traveling with your family.
SILVI PARK, MOHALI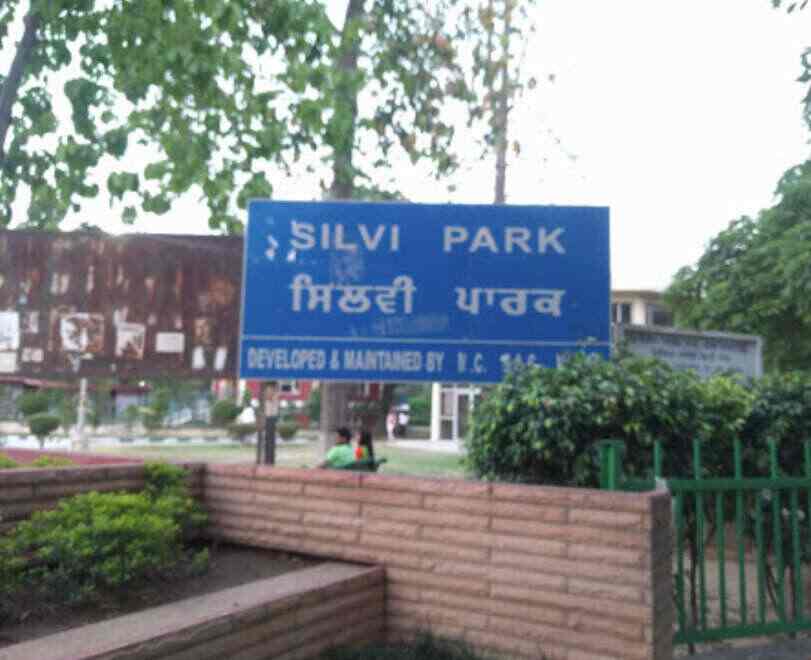 It is possible to go for a morning jog or a leisurely evening stroll at Silvi Park. This is an open-air space in Mohali. The Silvi Park in Mohali is a safe and well-maintained area that is ideal for spending quality time. It is also suitable to go out with your children or taking a picnic with your family and friends.
Just like other towns, Mohali is famous for its peaceful gardens. Silvi Park offers a means to take a break for a while and unwind. One can feel free to participate in celebrations, listen to music, do exercises or meditate in your free time.
The park's variety of flowers and trees take turns blooming throughout the year. It remains drenched in a range of colors throughout the seasons. The walkways run the entire length and breadth of the park. There are benches where you may rest and relax or read a book of your choosing. Overall, Silvi Park is one of the most beautiful spots to visit in Mohali. Especially if you want to get away from the hustle and bustle of the city.
Also, know the Max Hospital Mohali – Review, Doctors List & Ambulance No.
SUKHNA WILDLIFE SANCTUARY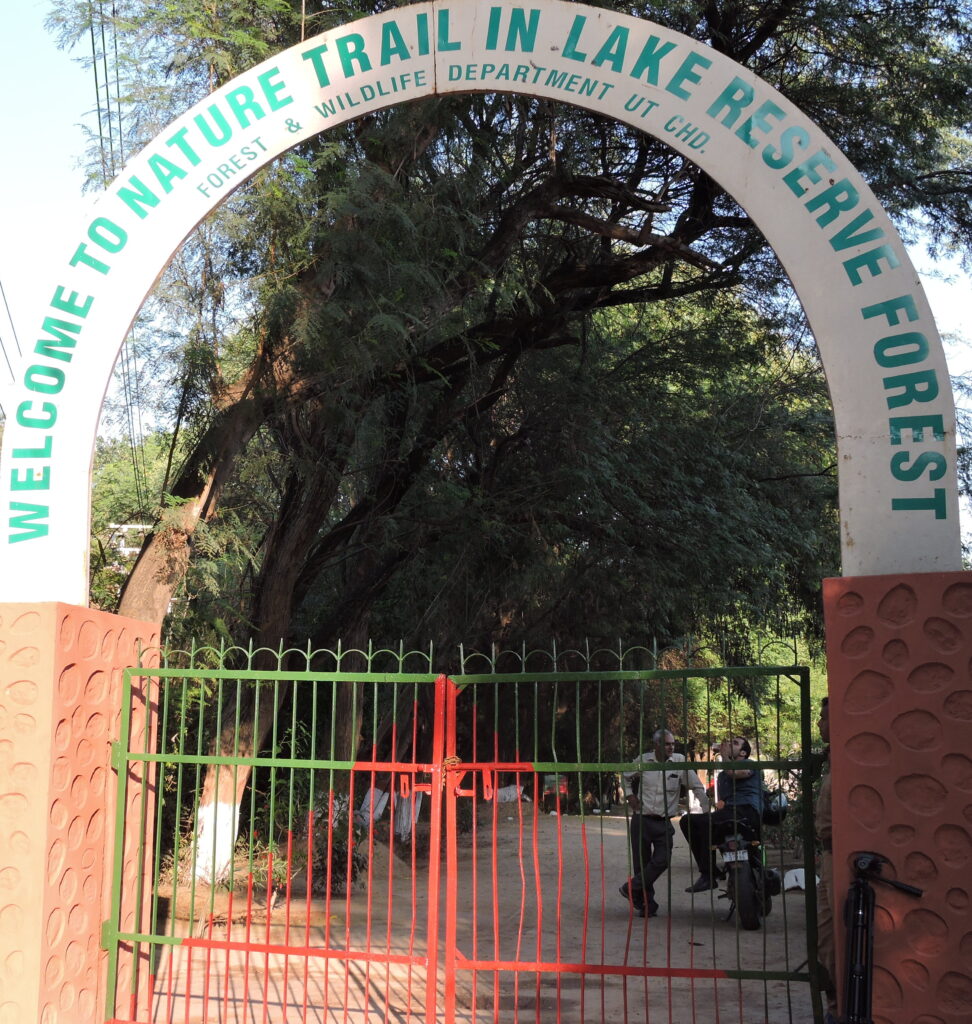 Are you a fan of the natural world? Sukhna Wildlife Sanctuary, one of the most popular tourist destinations in Mohali, should be on your list of must-sees. The sanctuary is located in the foothills of the Sivalik range near Sukhna Lake. The place is 26 square kilometers in size and covers an area of 26 square kilometers.
The sanctuary encompasses a huge area with over 150 water features, both small and large. This serves as a haven for a diverse range of migratory and native bird species. In order to see the birds in their natural habitat, you must include the sanctuary in your Mohali travel plans. Sukhna Wildlife Sanctuary is also home to a variety of different animals, including mammals, butterflies, reptiles, and others.
If you are a sports fan, you are definitely familiar with Mohali. This is because of its excellent cricket stadium, which hosts numerous international and IPL matches each year. Mohali is also home to the Indian Premier League (IPL). To be sure, cricket isn't the only thing that makes this city famous. In addition to being known as Sahibzada Ajit Singh Nagar, this rapidly expanding business is home to numerous tourist attractions.
The city's attractions range from Gurudwaras and temples to amusement parks. One can also find gardens, lakes, and sanctuaries, and it offers something to please every traveler. Mohali is also a convenient location from which to explore the fascinating landmarks of Chandigarh. The city of Mohali also has a diverse selection of hotels, which contributes to its popularity as a tourist destination.
Summing Up
Searching for things to do on your vacation can be time-consuming. But we can take the stress out of vacation planning. If you want to go active in the great outdoors, try local food. You can also immerse yourself in the lively local culture. Our guides to Mohali attractions will ensure that you have a successful vacation.
There are a plethora of destinations in India that you may visit with your family. But Mohali is simply too good to pass up. It has everything a child might desire. This includes cricket stadiums, rose gardens, world-renowned water parks, and shopping malls with movie theatres. So, the next time you want to take a lovely family vacation, just schedule a trip to Mohali.