Learn Ukulele: Top 10 institutes in Mohali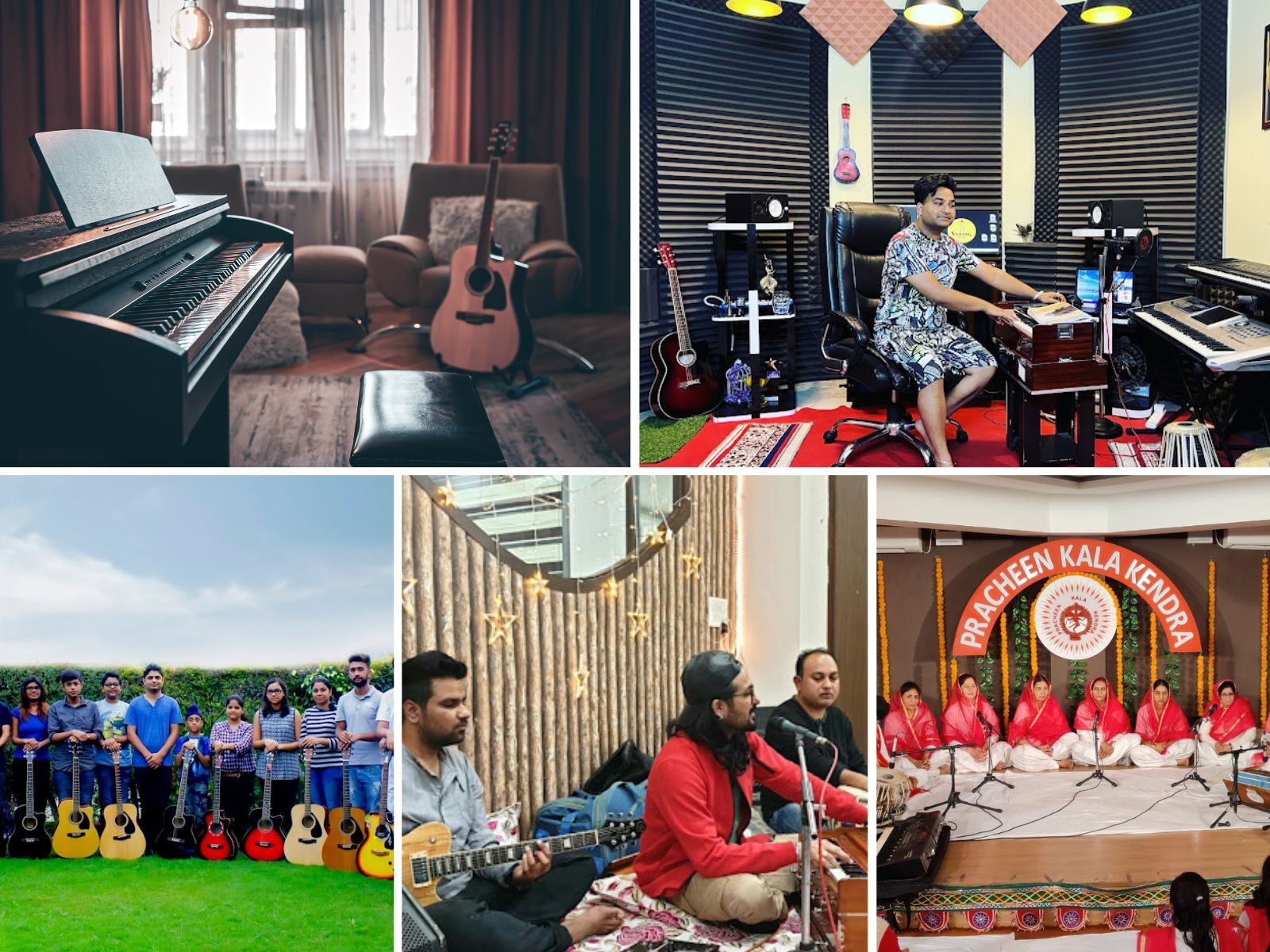 Want to learn Ukulele? Not sure where to learn from? Dont worry. We got you covered. If you want to play your favorite song on Ukulele, these are the top 10 academies in Mohali to learn the ukulele from. Moreover, Where words fail, music speaks. So, if you want your music to speak, these are the Academies you must visit.
Whether music is your passion or just a hobby, it can really help you remain calm and connect with your inner self. So, if you want to learn the ukulele, these are the top 10 academies to learn ukulele in Mohali.
1. Max Guitar Classes
This is one of the most popular and reputed music Guitar classes in Mohali, and they also offer to teach Ukulele as well. At Max guitar classes in Mohali, you can learn the ukulele from the comfort of your home, or you can also visit and join their fully-equipped classes.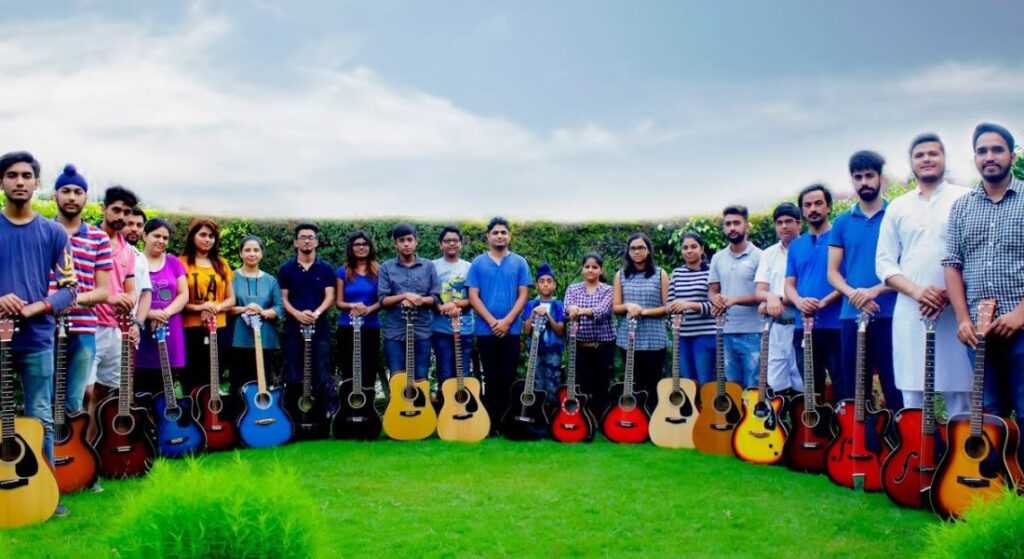 They also offer online classes, so you can learn ukulele from the comfort of your home as well or visit their classes. They have highly trained instructors, and they will bring out your inner musician. You can also book their demo so you can have an idea of their teaching sense. So, if you are willing to learn ukulele, you can visit the below mention address or visit their website.
Address: H.No.-1572, Phase 5, Sahibzada Ajit Singh Nagar, Punjab 160059
Services option:  Online classes · On-site services not available    
2. Shankar School Of Music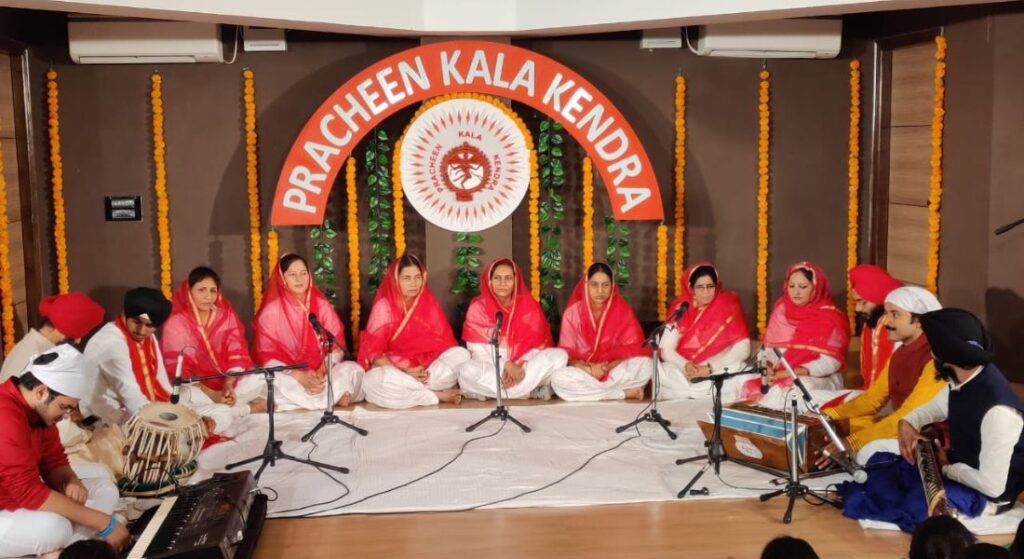 This is one of the best music academies and is a great place to start your music journey. Shankar School Of Music is also one of the oldest music schools in Mohali. Here you can learn all sorts of music and musical instruments, including ukulele as well. They have many branches in ot her parts of tricity as well.
So, even if you are a beginner here, they will teach you the basics. From classical to western, you can learn all sorts of music here at Shankar school of music. So, if you want to start your musical journey, you must visit the below-mentioned address.
Address: SCF-12 Second Floor, Phase 10, Sahibzada Ajit Singh Nagar, Punjab 160062
Phone: 079732 41707
3. Music Academia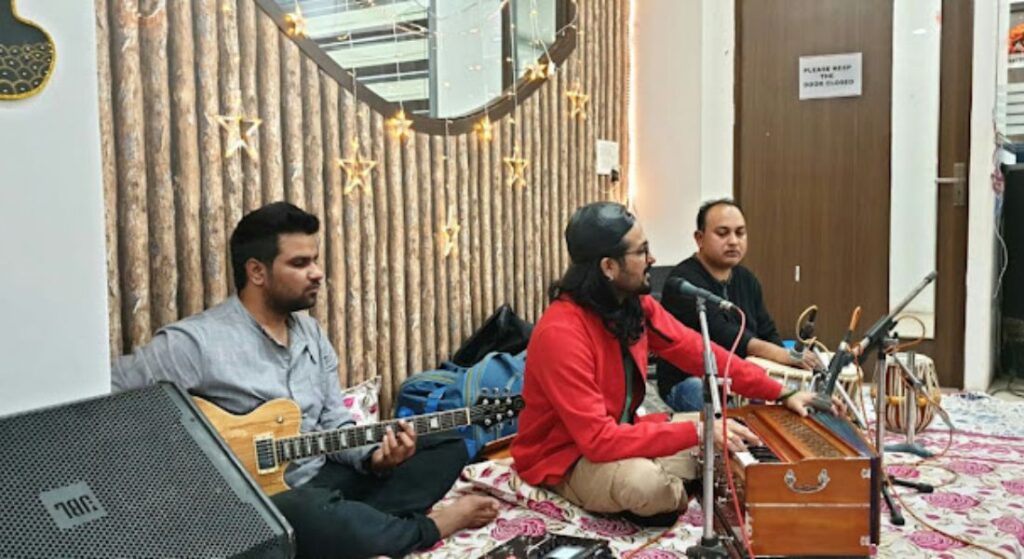 From harmonium to ukulele, you can learn all from music academia in Mohali. They have well-trained instructors who have significant experience in teaching music. So, it's a great music academy to learn ukulele in Mohali. You can book their demo class as well before committing to a complete course.
Hence, if you want to enter the world of music and learn ukulele in Mohali, you must visit the below mention address and book your demo now!
Address: #4569 C, MIG Super, Sector – 70, Sahibzada Ajit Singh Nagar, Punjab 160070
Phone: 098889 21088
4. PJ guitar classes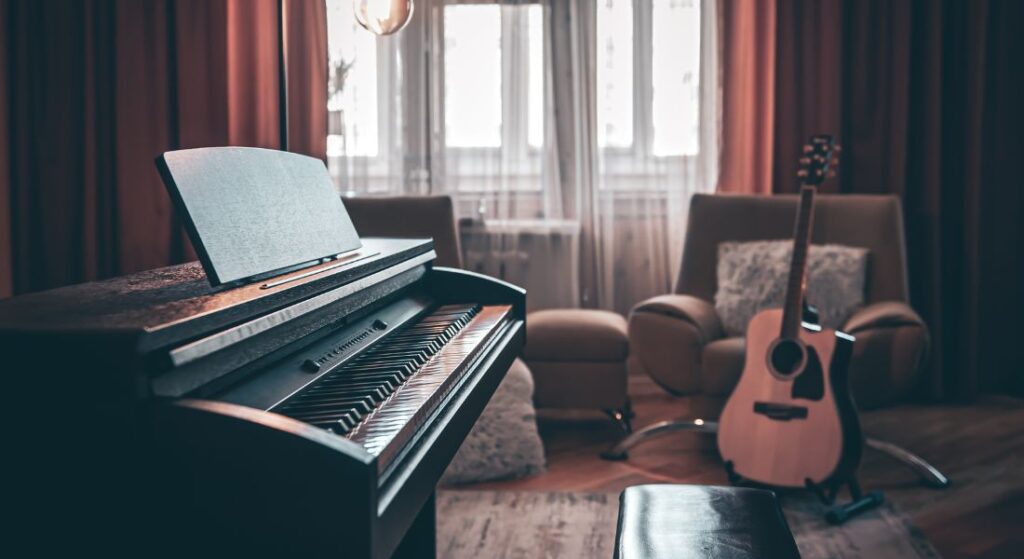 If you are looking for music classes that have flexible timings, PJ guitar classes are the one for you. They also offer ukulele classes as well. They offer online classes as well as offline ones. So, you can visit their classes or book an online demo session with them.
Here you can also learn singing as well. So, enter the world of music and start your journey by joining the PJ guitar classes.
Address:  HE 290, Phase 5, Sector 59, Sahibzada Ajit Singh Nagar, Punjab 160059
Services available: Online classes · On-site services
Phone: 078142 30468
5. Sachitra Music Classes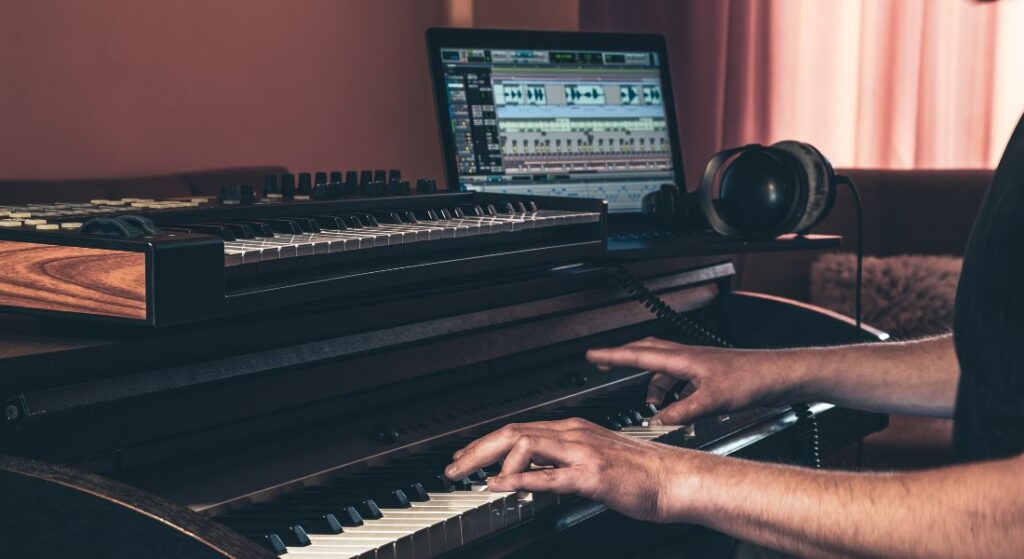 This music academy has been in this industry for more than 12 years and has a great reputation. At Sachitra music classes, you can learn Ukulele from the basics, and they have great instructors that will make sure to help you out through your musical journey.
Here you can learn singing and many musical instruments, including ukulele. So, if you want to learn ukulele in Mohali, you must visit the below-mentioned address.
Address: The Millennium School Plot No 1, Sector 59, Phase 5, Sahibzada Ajit Singh Nagar, Punjab 160059
Phone: 098880 55502
6. Mrock Music School
This is one of the top classes to learn ukulele in Mohali. From western to classical music, you can learn everything. Moreover, they offer to teach the ukulele in just 45 classes. You can also book a free demo session as well to understand their methodology.
They also offer home tuition and online classes as well. Moreover, they offer very good and affordable coaching. Here you can learn ukulele from professionals who have been teaching students for years.
Address:  966, Phase 3B2, Phase 3B-2, Sector 60, Sahibzada Ajit Singh Nagar, Punjab 160059
Phone: 078888 69479
7. GURUDEV GUITAR CLASSES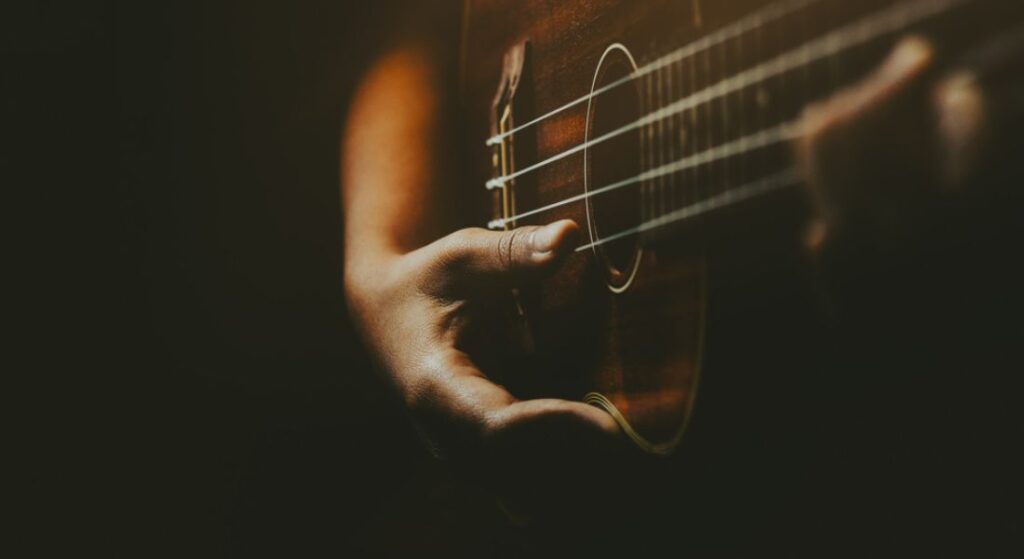 Located in phase 2 Mohali, Gurudev guitar classes offer to teach so many musical instruments, including ukulele. From beginner to advanced, here you can get your musical skills polished. They also offer online sessions as well, so you can start learning ukulele from the comfort of your home.
For more information, you can visit the below-mentioned address or contact them and book your demo session.
Address: S.C.F-16, PHASE -2 MOHALI, Sahibzada Ajit Singh Nagar, 160055
Phone: 095017 54555
8. Sangeet Sadhana Music Academy Mohali (Regd)
 This music academy has been in this business for more than 8 years. If you are serious and passionate about your career in music, Sangeet Sadhana Music Academy Mohali is the place for you. Here you will learn everything from basic to advanced music.
Here you can learn ukulele and many other musical instruments. However, you can also learn singing as well at this academy. Although they offer online training but in my opinion, you should attend this academy offline and experience the true essence of music.
Address: Phase 1 Market, near Bariyal Chowk, Mohali Village, Sahibzada Ajit Singh Nagar, Chandigarh 160055
Phone: 09855113788
9. Munjal Music Academy
At this music academy in Mohali, you can learn Ukulele, classical vocal music, flute, violin, Tabla, flute, keyboard, and so much more. These classes are located in sector 70, but you can also attend their online classes. The best part is that their fee structure is very affordable and they also offer an occasional discount as well.
So, what are you waiting for book your free demo session now and start your musical journey today with Munjal Music academy.
Address: H.NO, 1532, Sector 70, Sahibzada Ajit Singh Nagar, Punjab 160071
Service options: Online classes · On-site services
Phone: 09877346698
10. Sarang music academy Mohali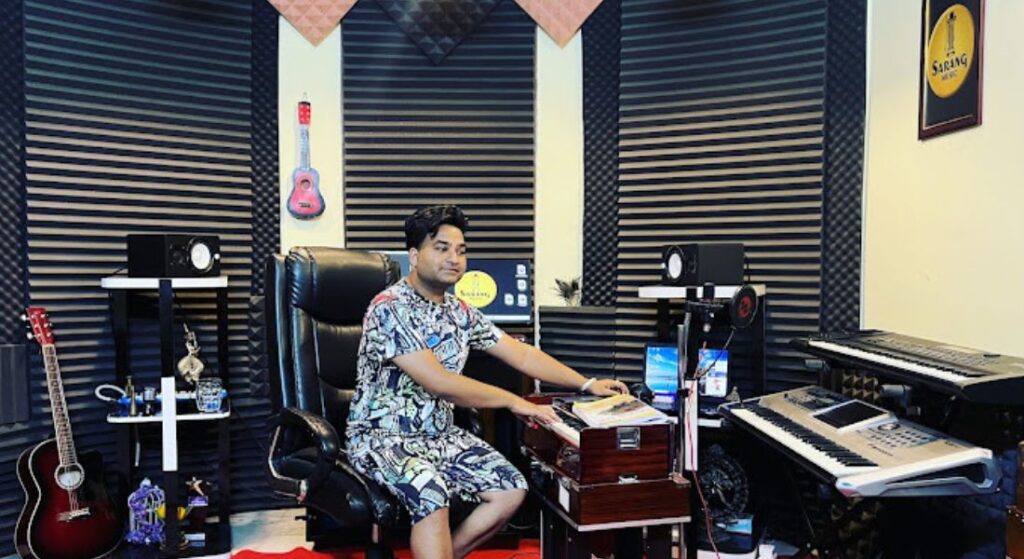 If you want to learn music professionally, this is the perfect place for you. Along with many other instruments, you can also learn the ukulele as well. At Sarang Music Academy, they have a proper studio-like setup which is great for giving professional training.
So, if you want to learn ukulele, you must visit the below-mentioned address. You can also step into the world of professional music with Sarang music academy Mohali.
Address: 47, Sector 70, Sahibzada Ajit Singh Nagar, Punjab 160071
Phone: 099157 29602
The Bottom Line
Dancing and music have been a part of our culture for ages. Whether you want to learn ukulele professionally or just as a hobby, these are the best places where you can learn ukulele in Mohali. So, what are you waiting for? Step into the world of music today!
Thunder Zone Mohali Amusement Park
Do you want to have a fun-filled day with your family and friends? Head to Thunder Zone Mohali Amusement Park without a single doubt. It is one of the best and most beautiful amusement and water parks in the whole of northern India, located just 13 km from Chandigarh and 4 km from Mohali. 
Inaugurated on 15th May 2002, it covers an area of 11 acres amid scenic surroundings. Further, it offers a variety of thrilling rides, slides, and pools for all age groups, as well as lush green lawns, restaurants, and other facilities. 
Today we will give you a comprehensive guide to this Mohali Amusement Park, including its attractions, timings, tickets, location, and more.
Attractions at Thunder Zone Mohali Amusement Park
It offers a variety of attractions that cater to everyone's preferences, be it thrilling rides, serene pools, or entertaining activities. Below are some of the attractions you can experience at the amusement park:
Amusement Park at Thunder Zone
The amusement park has 12 exciting rides that will make you scream with joy. Some of the popular rides are: 
Octopus

Columbus

Sun'  n' Moon

Caterpillar

Music Bob

Striking Cars

Splash

Boat Club

Swinging Chairs
All these rides are suitable for kids and adults and are well-maintained and safe.
Water Park at Thunder Zone
The water park features four pools that are perfect for staying cool and refreshed during hot summer days. You can have a blast with the water waves and slides available for your enjoyment.
Wave Pool

Family Pool

Activity Pool

Kids Pool
The water park also has a Rain Dance area where you can groove to the music under the showers.
Fun Zone at Thunder Zone
There's an entire section crafted for small kids and teenagers where they can hop on different rides and play various games.
Timings of Thunder Zone Mohali Amusement Park
Summer timing-
| | |
| --- | --- |
| Sunday | 10 am–7:30 pm |
| Monday | 10 am–7:30 pm |
| Tuesday | 10 am–7:30 pm |
| Wednesday | 10 am–7:30 pm |
| Thursday | 10 am–7:30 pm |
| Friday | 10 am–7:30 pm |
| Saturday | 10 am–7:30 pm |
Winter timing- 
| | |
| --- | --- |
| Sunday | 10 am–5:30 pm |
| Monday | 10 am–5:30 pm |
| Tuesday | 10 am–5:30 pm |
| Wednesday | 10 am–5:30 pm |
| Thursday | 10 am–5:30 pm |
| Friday | 10 am–5:30 pm |
| Saturday | 10 am–7:30 pm |
Tickets Price at Thunderzone
There are different prices for tickets that allow you to explore particular sections of the park.
Amusement Park: INR 700 per person (all rides)

Water Park: INR 1000 per person (all rides)

Combo (Amusement + Water Park): INR 1150 (all rides)
Additionally, if you only want to access the water park without going on any rides, there is an entry fee of INR 300 to INR 500. 
Note: Children below 3 feet in height can enter for free.
Location of Thunder Zone Amusement Park in Mohali
Thunder Zone is located at Mohali Sirhind Road, Chandigarh, 140307. You can reach the park by various modes of transport, such as:
Car or Taxi: You can drive to the park by following NH 5 or NH 152 from Chandigarh or Mohali. The park has ample parking space for cars and buses.
Bus:

You can reach by a bus from Chandigarh or Mohali to Landran or Swara village and then take an auto-rickshaw or a taxi to the park.

Train:

You can book a train to Chandigarh Railway Station or Mohali Railway Station and from there take a bus or a taxi to the park.

Air:

Lastly, you can take a flight to Chandigarh International Airport or Mohali International Airport and then take a bus or a taxi to the park.
Parting Words
If you want to have a memorable day out near Chandigarh or Mohali, Thunder Zone is the place you should be going. Additionally, it's a water and amusement park curated keeping in mind the needs of all age groups. From kids to teens, adults to seniors, everyone will have a blast here. 
Also, Thunder Zone is especially popular during summertime, drawing large crowds of visitors and residents alike. You definitely don't want to miss out on this thrilling park and the chance to create unforgettable memories. So, go and have an exciting day at Thunder Zone!
FAQs
What are the facilities available at Thunder Zone Mohali Amusement Park?
Thunder Zone provides various facilities for the convenience and comfort of its visitors, such as – 
Locker facility to store your valuables

Changing rooms and showers to freshen up

Drinking water facilities throughout the park

Restaurants and food stalls to satisfy your hunger
What are the best times and seasons to visit Thunder Zone Mohali Amusement Park?
Thunder Zone is open throughout the year, and you can visit it anytime you want. However, the best time to visit it is from March to October.
Should I bring food to the Thunder Zone?
No, there is no need to bring food to the park, as there are restaurants inside the property. You can relish different delicacies here at a reasonable price.
How can I book tickets for the amusement park?
You can buy tickets from the counter once you reach the park, or you can call them at +91 98887 82220 to enquire about the ticket price and book them.
Top 15 Punjabi Models – Male and Female List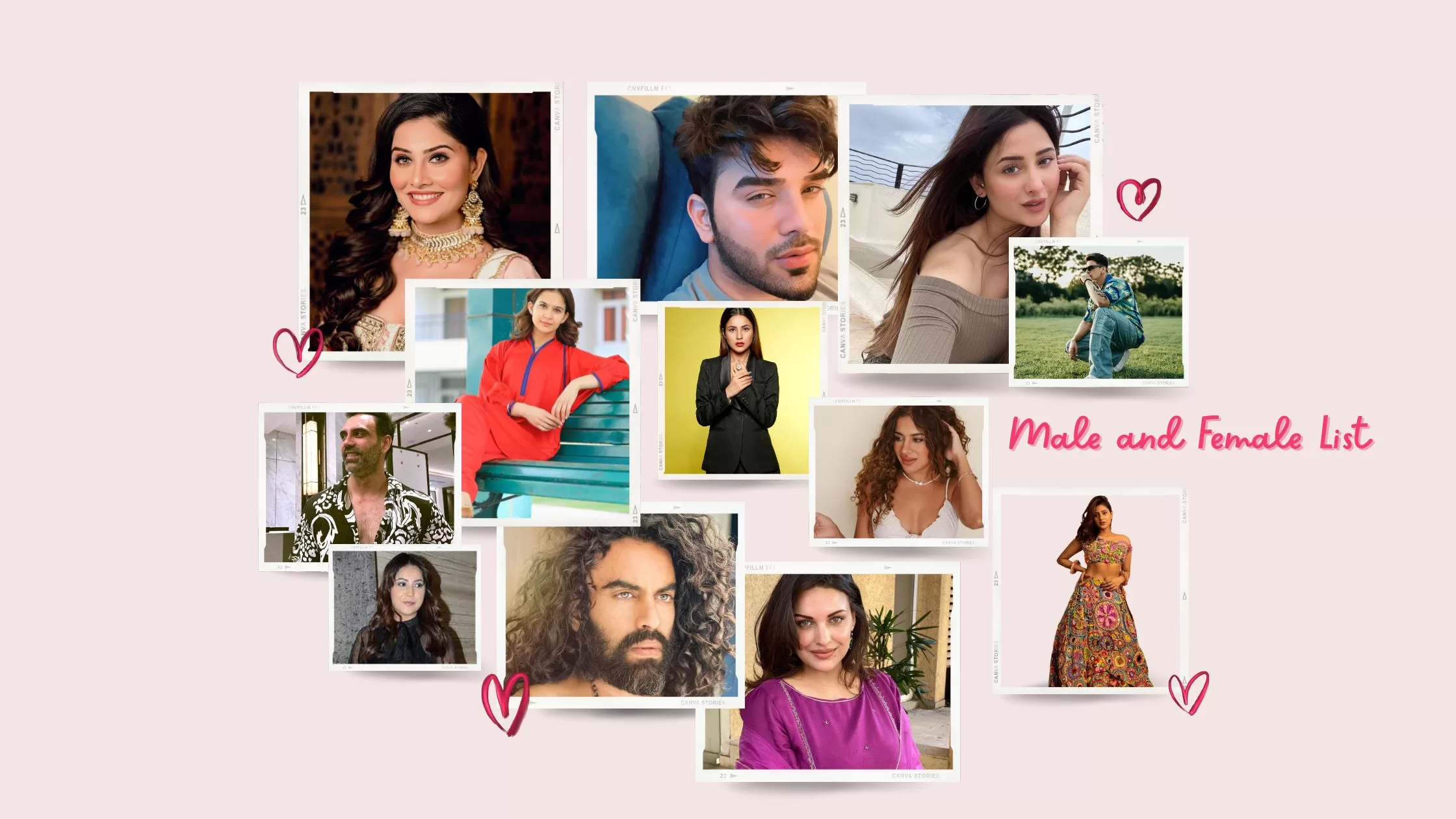 Punjabi models, renowned for their charming beauty, charisma, and their magnetic on-screen presence. Punjabi female models and Punjabi male models, both add value to the projects they are a part of. 
Also, they not only captivate the attention of the audience but also leave them entertained. Today, they have become an integral part of the global and pan-Indian entertainment scene. 
Thus, let us look at all the trendy Punjabi songs models, who have a huge fan following worldwide. In the list, there are names of Punjabi models pics and some Punjabi singers who model in video songs too. 
10 Punjabi Female Models 
The list includes 10 female Punjabi models who are the audience's favourites. Also, it includes Punjabi models pics too. 
1. Shehnaaz Kaur Gill 
Bigg Boss 13 fame, Shehnaaz Kaur Gill is a popular model, actress, and singer in India. In 2015, Shehnaaz acted in a music video "Shiv Di Kitaab" by Gurvinder Brar. Later, she debuted in the film "Sat Shri Akaal England."
Speaking of her numerous modelling projects, Ms. Gill has walked the ramp for popular fashion designers. Not to miss, Shehnaaz has modelled and acted in superhit music videos like Moon Rise, Habit, Fly, Shona Shona, etc. Nowadays she is promoting her latest work in "Yaar Ka Sataya Hua Hai" by B Praak and giving insights about her personal life. 
2. Himanshi Khurana 
One of the most famed and highest-paid female Punjabi models is Himanshi Khurana. For more than two decades, Himanshi has appeared in various Punjabi music videos, regional movies, and talk shows. 
Also, Himanshi was also seen in Bigg Boss 13 and was famous for her love story with Asim Riaz. Furthermore, her list of music videos includes Gallan Mithiyan, Soch, Kalla Sohna Nai, etc. On Instagram, Himanshi has over 11 Million followers and she is very popular for her acting. 
3. Mahira Sharma 
Mahira Sharma got immense popularity after her role of "Shilpi" in the serial "Y.A.R.O Ka Tashan." Furthermore, she started her professional career with modelling assignments and began appearing in Punjabi music videos. 
Some of her most extraordinary works include Love You Oye, Lehanga, Gal Karke, etc. After her appearance in Bigg Boss 13, she was seen in several movies and videos like Rang Lageya, Qafira, Jinna Royi Aan, etc. During that blockbuster season of India's top reality show, she was in the news for her closeness with actor/model Paras Chhabra. 
Recently, they allegedly broke up and have moved on to focus more on work. Both of them have also unfollowed each other on Instagram. 
4. Sara Gurpal 
One of the most popular Punjabi models, Sara Gurpal is a known actress and singer in Pollywood. Besides her extended work in modelling, Sara has appeared in numerous Punjabi movies. For example Manje Bistre, Shava Ni Girdhari Lal, Yaar Mera Titliaan Warga, etc. 
Moreover, she collaborates with superhit Punjabi singers like Sidhu Moose Wala, Gippy Grewal, Ranjit Bawa, Sharry Mann, etc. On her Instagram page, she has over 3 Million followers, and her #SaraKehndi series is likable. 
5. Rupali Sood
Another female Punjabi model in the Punjabi industry is Rupali Sood who made her debut with the song "Bhangra Machine." After her appearance in Hardy Sandhu's famous song Hornn Blow, she gained immense recognition. 
In addition to it, other music videos she has been a part of are Bubbly, Yaarana, and many more. On Instagram, more than 100K people follow her. She posts dancing videos and is a digital creator. 
6. Sunanda Sharma
Although Sunanda Sharma is a playback singer and a Punjabi movie actress, she has a lot of experience in modelling. Among her uncountable work, notable ones are acting in Baarish Ki Jaaye opposite Nawazuddin Siddiqui. 
Additionally, Jaani Tera Naa, Billi Akh, Duji Vaar Pyar, Chorri Chorri, etc are equally important in her career. Again, Sharma has a following of over 7 Million on Instagram. 
7. Roopi Gill
Not just Punjabi music videos, Roopi Gill acts in Punjabi movies too. To date, she got the opportunity to work with famous Punjabi singers. It was the year 2017 when she started her modelling career with the song "Yaaran Ch Fik" by Karan Aujla. 
However, it was her acting in films like Ashke, Arzoi, and Laiye Je Yaarian was noticeable to the public. Recently, she did a music video "Judge" opposite Mankirt Aulakh. 
8. Prabh Grewal
Prabh Grewal or Prabhjot Kaur Grewal is one of the well-known Punjabi models and actresses. Since her childhood years, acting and modelling interested her. After learning acting from Nirmal Rishi's acting academy, she began taking up modelling and acting projects. 
Furthermore, her extraordinary skills are displayed in numerous Punjabi songs are Tera Lagna Ni Ji, Family, Pakk Thakk, etc. Also, her roles in Punjabi movies like Jindari, Kake Da Viah, Kaur Singh, and many more prove her talent. 
Besides working in movies and music videos, Prabh works in advertisements, modelling assignments, print shoots, etc. Currently on Instagram, she has over 6 Lakh followers. 
9. Yuvika Chaudhary
Nach Baliye winner and Bigg Boss 9 participant, Yuvika is a trending model in the Punjabi industry. From doing Punjabi movies like Yaarana to music videos like Hello Hello, Yuvika has a presence in Bollywood too.  
On Instagram, she has nearly 4 Million followers, where she posts her dance videos, reels, and mini vlogs. Additionally, she does a lot of brand promotions and advertisements on her account. Not to forget Yuvika Chaudhary's YouTube Channel, which has around 3 Lakh subscribers.  
10. Anjali Arora 
One of the popular Punjabi models, Anjali Arora is an actress and social media influencer. She ventured into the Bollywood scene through modelling in many Punjabi music videos. For instance Girlfriend, Sufi Sufi, Kardi Aa Worry, Temporary Pyar, Kya Hota, etc. 
Besides impressing the audience through her acting skills, Anjali grabs their attention through her social media presence. On Instagram, Ms. Arora is about to touch 13 Million followers. Recently, Anjali got viral because of her lip-syncing video on the Punjabi song "Ijazat." 
5 Famous Punjabi Models Male
There are many male Punjabi models but the below-mentioned ones have a different fan base. Let us look at them.  
1. Prince Narula 
Four times reality show winner, Prince Narula made it to the top in Roadies 12, MTV Spiltsvilla 8, Bigg Boss 9, and Nach Baliye 9. Since the year 2014, he continues to do Hindi TV serials, Punjabi music videos, and singing too. 
Today, he owns a banner called "Prince Narula Music," where he posts several Punjabi music videos. On that Youtube channel, there are three music videos released out of which "Todh" was a massive hit. As of now, Prince is a part of Roadies 19 as a gang leader and simultaneously acts in music videos. 
2. Jass Manak
A popular singer, songwriter, and Punjabi male model who is popular for his chocolate looks. Apart from his impressive work as a lyricist, Jaspreet Singh Manak is known for his singles. Some of the record-breaking music videos are  Lehanga, Viah, Prada, etc. 
Currently, the song "Teri Main Hogayi" is out by the makers of the movie "Tufang" in his voice. Furthermore, he is so popular on Instagram that around 9 Million people follow him. This renowned singer, actor, model, songwriter, and social media influencer has a huge fan following because of his talent. 
3. Aman Dhaliwal 
Another male Punjabi model who must come in the list of the top 15 Punjabi models is Aman Dhaliwal. He started his acting journey by taking up modelling projects and rose to fame. To date, he has been a part of Bollywood, Telugu, Pollywood, and Pakistani entertainment projects. 
Some of his modelling works include Yaariyan, Jatt Lutiya Gya, etc. Speaking of his noteworthy movies, they are Qissa Panjab, Ik Kudi Punjab Di, Ajj De Ranjhe, etc. Also, in March of the year 2023, Aman was attacked in America, while he was working out at a gym. 
4. Paras Chhabra
As one of the top-rated Punjabi models and actors, Paras Chhabra gained immense popularity after winning MTV Splitsvilla 5. Before entering Bigg Boss season 13, he had already acted in some music videos like Jaan Lain Tak and The Queen. 
After ending the game in 6th position, Paras had many opportunities to act. For example, Baarish, Ring, Kamaal Karte Ho, Rang Lageya, Galat, and many more. Mahira Sharma and Paras Chhabra met each other in the Bigg Boss house and became close friends. After the speculation of their relationship, their breakup made a headline. 
5. Dakssh Ajit Singh 
Besides, a famed male Punjabi model, Dakssh Ajit is an Indian actor and songwriter. Although he started his acting journey as a fitness model, he acted in numerous Hindi TV series. The most watched one is Yeh Rishta Kya Kehlata Hai. 
However, Dakssh Ajit Singh debuted not as an actor but as a film producer with a Punjabi film "Arsho". According to sources, he took a break from TV for four years and came back on screens through Netflix's web series "CAT." 
Final Words
Finally, here is the list of the 15 most popular Punjabi models who have a strong fan base. The audience not only loves them for their talent but also admires their beauty. If you have not watched their work before, go on popular OTT platforms like Amazon Prime, Hotstar to enjoy. 
Top 11 Punjabi Comedians of All Time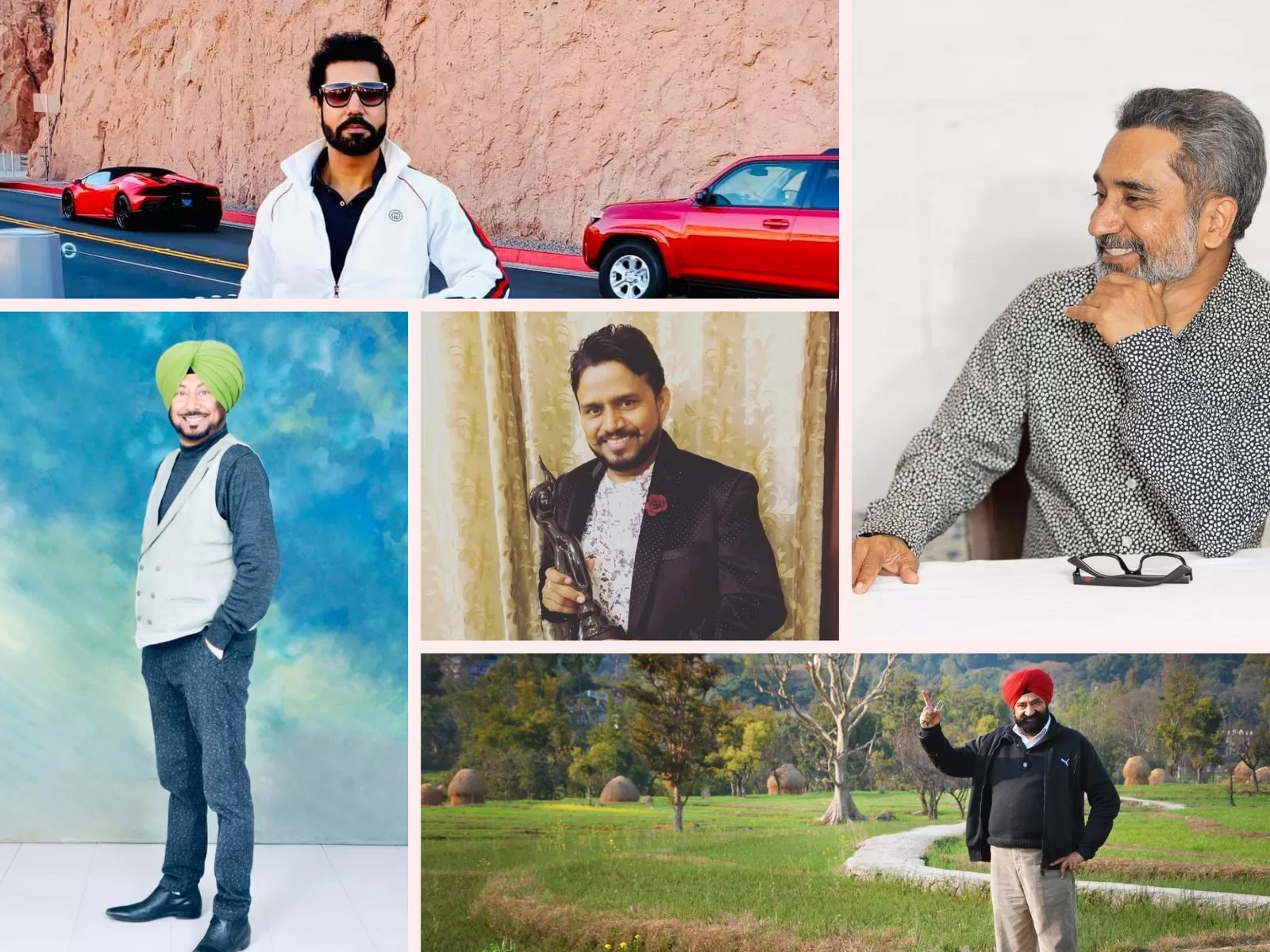 The vibrant Punjabi movie industry is popular for its light-hearted content. But, Punjabi comedians steal the limelight and captivate the audience. Thanks to their perfect comic timing and different style, Punjabi movies comedians are funny. 
Additionally, the Pollywood industry is famous and audiences enjoy it. Besides, the dominance of Punjabi music, Punjabi comedy is the most viewed genre today. So, if you have not seen some acts by the best Punjabi comedians, check out this Punjabi comedian list. 
1. Jaswinder Bhalla 
On the top of the Punjabi comedian list, Jaswinder Bhalla is on top. He is a celebrated actor and comedian in the Punjabi movie industry. It was in the year 1988, Jaswinder started his professional career in comedy with Chhankata.
Some Punjabi comedy movies he has acted in are Carry on Jatta 2, Power Cut, Lucky Di Unlucky Story, etc. Soon he will be seen in Carry on Jatta 3. Besides working in films, Bhalla does many stage shows called "Naughty Baba In Town." 
As far as his passion for comedy goes, it goes back to his university days. (Punjab Agricultural University). It was the Chhankata audio cassettes that got him recognition. 
2. Karamjit Anmol
One of the finest Punjabi comedians who is also an actor is Karamjit Anmol. Although Anmol started his career as a lyricist, he finally chose acting. Not acting, Karamjit is a singer and a film producer too. 
Apart from acting in movies like Laavaan Phere, and Naughty Jatts, Anmol has acted in comedy plays too. The famous play is "OMG! Oh, My God." Furthermore, he received the "PTC Best Comedian of the Year" award in the year 2017. It was for the movie "Main Teri Tu Mera." 
Moreover, Karamjit acted in the movie "Mere Gharwale Di Baharwali," alongside Nisha Bano and Ihana Dhillon. 
3. Gurpreet Ghuggi
Gurpreet Ghuggi is a renowned comedian Punjabi, who has gained international appreciation for Ghuggi Junction. Not to miss, Ghuggi Shoo Mantar, which is equally popular. Also, Gurpreet is an actor and politician, who used to be a member of the AAP party. 
Speaking of his comedy career, it was The Great Indian Laughter Challenge, that made him a star. Moreover, he became the winner of Star One's Hans Baliye. Furthermore, this Punjabi comedian hosts a talk show "Hasdeyaan De Ghar Vasde" on Zee Punjabi with Khushboo Grewal. 
Gurpreet Ghuggi will be seen in his next funny movie, "Carry On Jatta 3," along with Sonam Bajwa. In the latest "The Kapil Sharma Show," he revealed that he wanted to be a scrap dealer. 
4. Binnu Dhillon
Today Binnu Dhillon is famous for his comedy roles, but he started his career as a Bhangra performer. As a student, he acted in various plays and television series. Binnu made his debut on television with Paddu and continued working with others like Lori, Sarhad, etc. 
Not to miss, Dhillon directed a play "Naughty Baba in Town" and multi-talented. Additionally, Binnu's work in Carry on Jatta, Raula Pai Gaya, and Rangeelay earned him popularity as a comedian. Also, he has over 2.5 Million followers on Instagram. 
Soon, one of the most loved Punjabi comedians will be seen along with Ammy Virk in "Gaddi Jaandi Ae Chalaangaan Mardi."
5. Upasana Singh
One of the talented female Punjabi stand-up comedians, Upasana Singh is an actress also. Before playing Bua in "Comedy Nights With Kapil", Upasana played a role of a deaf mute in the film Judaai. Furthermore, in Comedy Nights, her pet dialogue, "Bittu, Kaun hai ye aadmi?" Yet, left the show after some time.  
Also, this Punjabi comedian is famous for her funny English dialogue delivery and unbeatable comic timing. However, Singh doesn't limit herself to only Punjabi cinema, as she worked in Bollywood, Bhojpuri, Rajasthani, and Gujarati movie industries. On Instagram, Upasana has over 2 Lakh followers. 
6. Vivek Shauq
A well-known actor, writer, singer, and Punjabi comedian, Vivek Shauq was the founding member of the Nonsense Club. He started his acting career in theatre and television with Ulta Pulta and Flop Show. 
Moreover, Shauq used to work with Jaspal Bhatti and was inspired by him. Also, Vivek played significant roles in Hindi films like Delhi Heights, Aitraaz, 36 China Town, etc. Unfortunately, on 10 January 2011, Vivek died due to a heart attack followed by sepsis. 
7. BN Sharma
Badri Nath Sharma is one of the well-renowned actors and Punjabi comedians. Also, he began his career in a Punjabi soap "Jeb Katre," and a comedy serial "Flop Shop." Because of his excellent comic timing, B N Sharma won the Best Actor in a Comic Role award. 
Some of Sharma's finest work can be seen in movies like Jatt and Juliet, Carry on Jatta, and Mahaul Theek Hai. His fans love his expressions and funny way of dialogue delivery. Moreover, he is also on Instagram with nearly 1 Lakh followers. 
8. Harby Sangha
Usually known for playing comedy supporting actor roles, Harby Sangha has no match. As a Punjabi comedian, he has played roles in various movies like Bambukat, Nikka Zaildar, Laavaan Phere, etc. 
Although he might be playing side roles, there is no match to comic timing. Also, not many know but the famous Guggi introduced him to the Punjabi TV and film industry. On Instagram, the talented comedian has over 1.5 Lakh followers. 
9. Bhagwant Maan
Today, Maan is the chief minister of Punjab, however, Bhagwant Maan comedy is popular. Also, known as "Comedy King" and "Jugnu," he is a former Punjabi comedian. Furthermore, Bhagwant collaborated with Jagtar Jaggi and Rana Ranbir to showcase his comedy talent.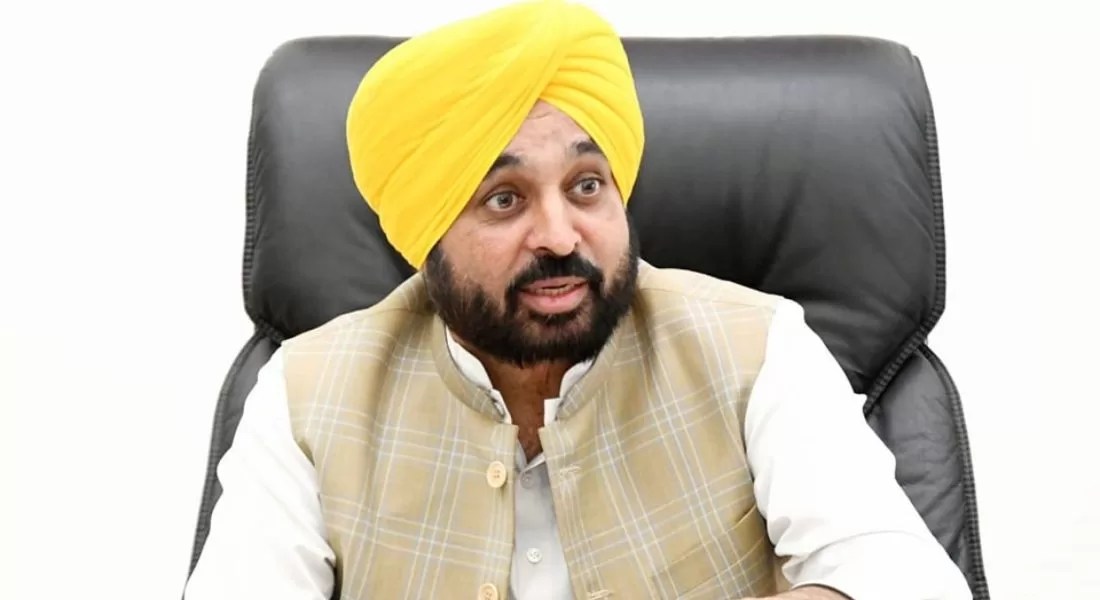 After parting ways with Jaggi, they reunited and did their show "No Life With Wife" in Canada and England. Also, in the year 2008, the former comedian participated in Star Plus's Great The Indian Laughter Challenge. Nowadays, he is making headlines because of his response to drinking allegations. 
10. Rana Ranbir
Rana Ranbir is not only a successful working actor but also one of the best Punjabi comedians. Also, after completing his higher education in theater and television from Punjabi University, Patalia, Rana began comedy with Bhagwant Maan.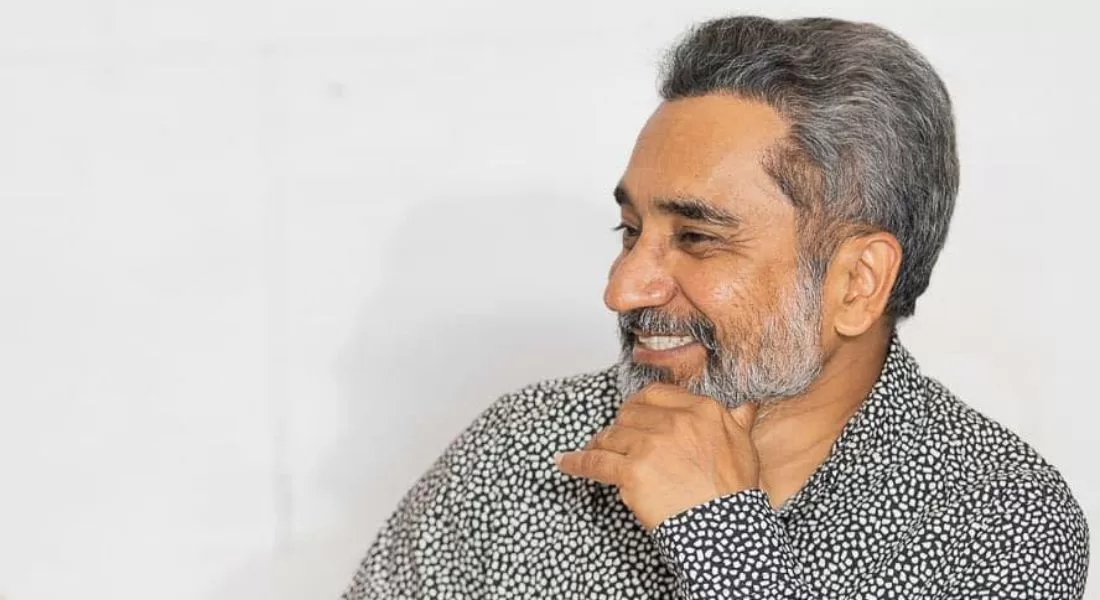 Till now Ranbir has been a part of well-recognised films like Manje Bistre, Asees, Rangeelay, etc. Additionally, this multi-talented artist has over 7 Lakh followers on Instagram. Lately, this comedian Punjabi announced a new project "Mansooba," as a director and writer. 
11. Jaspal Bhatti
No one knew comedy better than Jaspal Bhatti. Known as the "King of Comedy" and "King of Satire," Bhatti made jokes about the common man's problems. Some of his respectable work is Flow Show, Full Tension, and Ulta Pulta. 
Furthermore, Jaspal opened a training school "Joke Factory" in Mohali and "Mad Arts" in Chandigarh. Bhatti got recognition through the Lifetime Achievement Award at the first Golden Khela Awards. 
Unfortunately, on 25th October 2012, Bhatti met with a car accident and passed away. After his demise, he received India's third-highest civilian award, Padma Bhushan. In his remembrance, Jaspal's wife Savita Bhatti organizes the "Jaspal Bhatti Humor Festival" every year. 
Final Words 
Here is the list of the 11 best Punjabi comedians, who are famous in the field of comedy. They are not ordinary and earned a lot of respect in the Punjabi film industry. 
If you have not seen all of their work, you are missing something. As a Punjabi movie buff, go and watch their funny films.