Top 10 Party Halls in Mohali for Birthday Celebrations
The time of celebration is the most joyous time in anybody's life. Everyone from friends and family comes together under one roof to enjoy a time of commemoration. Be it lauding the wedding anniversary or birthday, the time spent together with a group of close friends is always memorable.
If your birthday is not very far away and you plan to celebrate it in a grand way this time, these 10 spacious party halls in Mohali should be your choice. Your guest list may include a few close people or a large gathering, do not worry, as all the party halls in the list of the top 10 will fulfil your requirements.
In this article, I have covered the speciality of party halls, their exact location, contact details, and more. If you like any of them, make sure to book them in advance and avoid any last-minute cancellations or unavailability. After all, you should get what you plan for your special day.
Bawa White House
Located in the prime location of Phase 9, the Bawa White House is one of the many party halls in Mohali, which has various services and amenities. If you have a lot of guests on your list, you definitely need to book Bawa White House.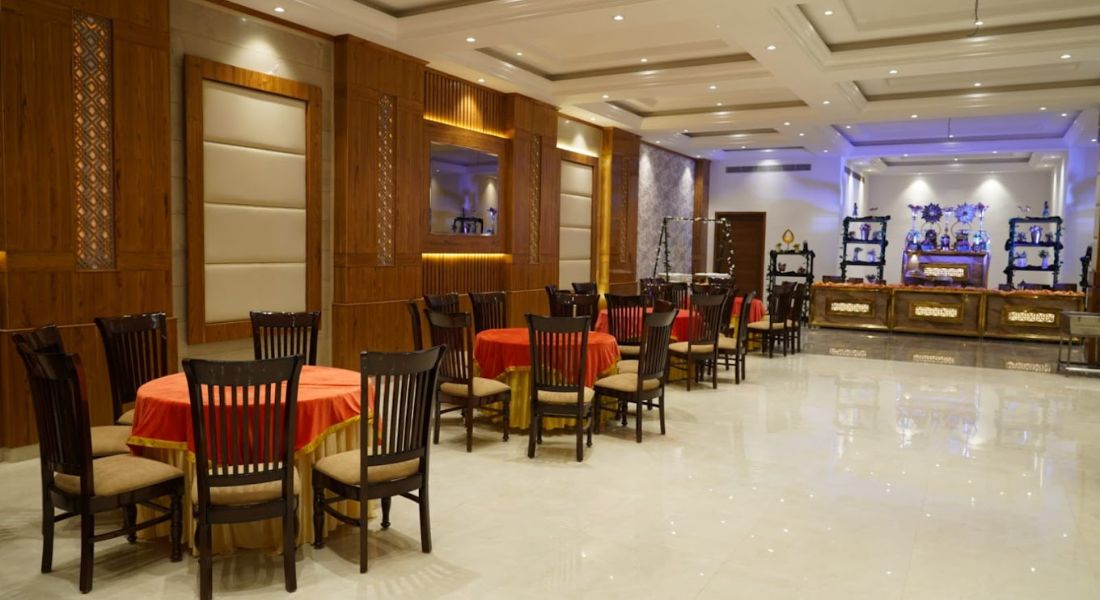 The team at the Bawa White party house is extremely skilled in planning and executing a birthday party that is in your mind. They are also experts in handling a lot of guests at once, which means that you do not have to worry about your guests not being attended to. In addition to the customisable decor, the in-house catering services will prepare dishes that are going to add four moons to your birthday party.
Finally, you can relax after sharing the vision you have to celebrate your D-Day. So, make a quick move and book the party hall to save yourself some space
Location: Mohali Railway Station Road at Traffic Light Point, Near Bestech Mall, Industrial Area, Phase 09, Sahibzada Ajit Singh Nagar, Punjab 160062
Contact No: 098144 36672
Grand Imperial Mohali, Chandigarh
If you wish to go all out and be extravagant in celebration of your birthday, look no further than Grand Imperial Mohali. Booking its party hall means you are throwing a luxurious and beautiful-looking party on the occasion of your birthday. 
Your guests will be stunned to see the grand welcome and lavish decor. Not only are they going to get impressed with the posh interiors, but they are going to relish the delicacies served at the party. 
If your group of friends like to pop some booze during any celebration, the cocktail privileges will let them loosen up a bit. Some of the other things you will experience at Grand Imperial are top-notch hospitality, exquisite ambience, a rich vibe, courteous service, etc. 
The party hall has around spacious seating for 200 people, which can go up to 300 maximum. Plus, the venue gives 2 complimentary AC changing rooms, so you have the confront too. 
Location: Landran, Kharar – Landran Rd, Sector 116, Sahibzada Ajit Singh Nagar, Punjab 140308
Contact No: 098144 11112
Mystic ARCS Banquets
One of the most stunning party halls in Mohali to commemorate birthdays is Mystic ARCS Banquets. The overall ambience of the venue is convivial. The hard-working and dedicated staff at Mystic will provide you with quick and excellent service, which is going to make your guests very happy. 
Furthermore, you just share the idea you have for your birthday with the in-house decor team, and they will take care of little detail. Not only will you be the centre of attention because of your birthday but also because you have thrown a fun party. 
From delicious non-vegetarian dishes to vegetarian plates, guests will all kinds of tastes and preferences will enjoy the food. After all, food is the most important thing at any party. Another beneficial point of this party hall is that there is a spacious and huge parking area, which is convenient for everyone who is driving to the venue. Since it ticks almost everything you ask for throwing a fun birthday party, call them to book a spot. 
Location: Sector 109, Landran-Banur, Road, Sahibzada Ajit Singh Nagar, Punjab 160062
Contact No: 098142 45129
Palki Palace, Mapple Resort
Basically, the Khanna Group of Marriage Palaces has four palaces or venues, which are Palki Palace-I, Palki Palace-II, Tulip Garden and Orchid Farms. Each and every hall or outdoor setting is spacious and grand to accommodate a large gathering all at once. 
As far as the decoration is concerned, the venue decorates the party hall with fresh and fragrant flowers. The theme you will decide for the celebration is followed and executed. The professionals that work at Palki make sure that every guest is attended to timely and make it a memorable celebration of your life.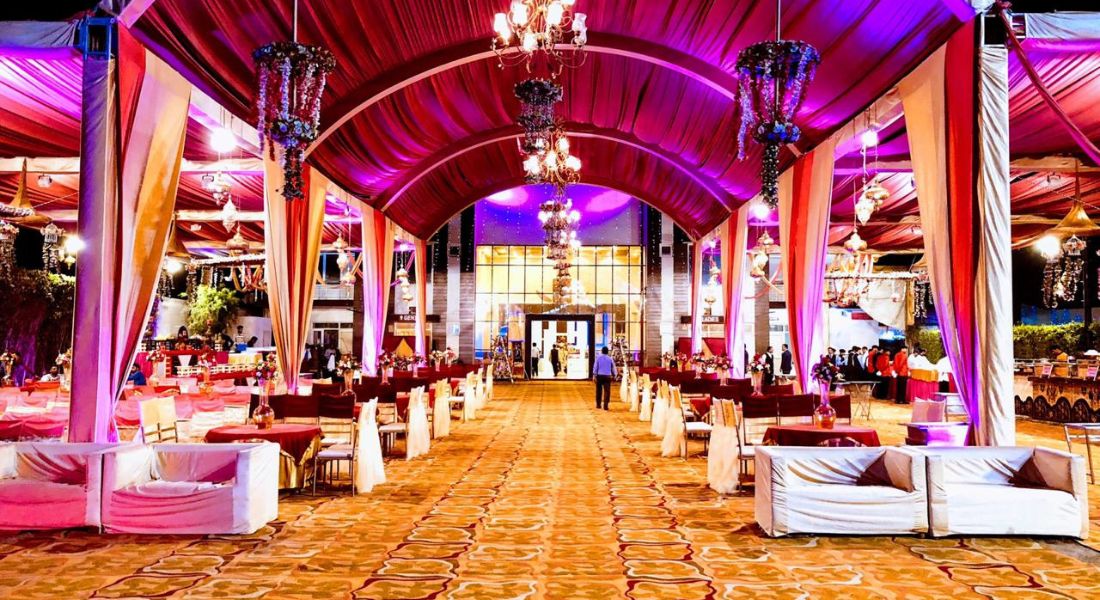 Various creative spaces, superior and on-time services, and an enjoyable and joyous ambience add so much character to your birthday commemoration. It is totally up to you, if you want an outdoor celebration or an indoor party, just let the staff of the venue know, and they will arrange everything at once. 
Some of the noteworthy services of Palki Palace and Mapple Resort are delicious and varied catering, fresh flower decoration, DJ, a dance troupe, theme birthday parties, etc. Further, check their website to book an appointment. 
Palki Palace has also collaborated with birthday-wishes.net to provide their guests with customized greeting cards, digital wishes, e-wishes, and more. This really adds value to the celebration.
Location: Chd. Kharar Road, Sector 119, National Highway 21, Balongi, Sahibzada Ajit Singh Nagar, Punjab 140307
Contact No: 098140 04737
Orchid Farms
Food is one of the most important things that you want to be perfect in your birthday celebration. Well, Orchid Farms allows you to get on board any catering company of your choice. This means that you can get already tested and tried food delicacies of your preferred cooks.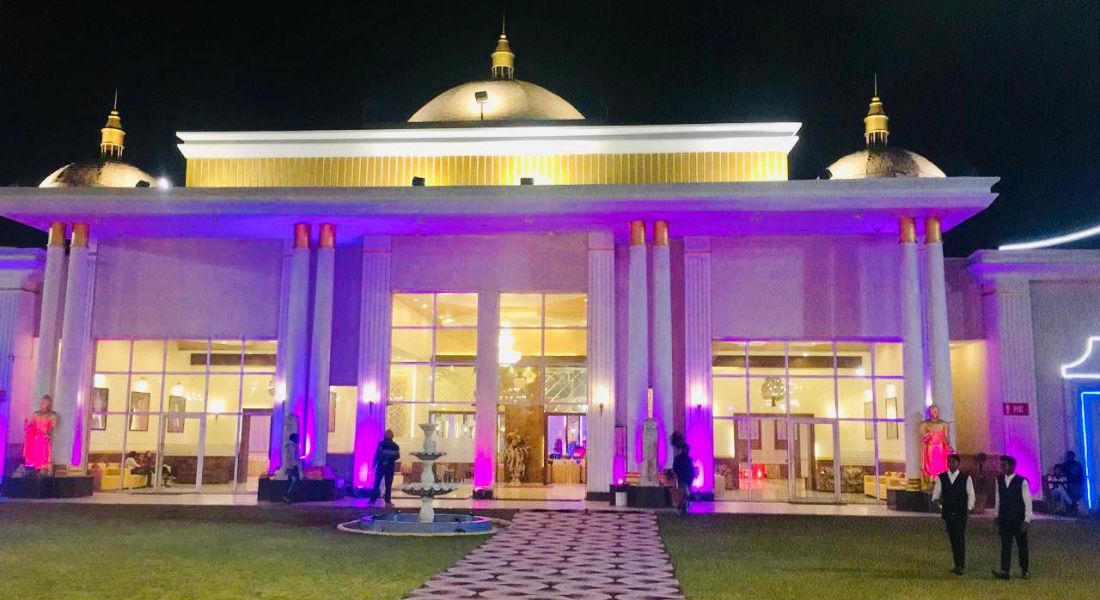 From flavoursome delicacies to serving booze in the venue is going to add spice to your birthday party. Your guests will leave with a smile on their faces and so many memories for a lifetime. Yes, there are complimentary changing rooms available for the party organizers. However, it is advisable to confirm the same. 
Nonetheless, Orchid Farms allows you to get decorations of your choice from any decorating company. Therefore, for your special day, Orchid Farms offers nothing but the best for you and your respective guests. All the attendees who are coming in their own vehicles will have ample parking space to park them safely. 
Location: Landran Sirhind Road, V.P.O., Landran, Sec. 112, Sahibzada Ajit Singh Nagar, Punjab 140307
Contact No: 098140 04737 
Grand Banquet
Do you wish to throw your birthday bash near a pool with a luxurious setting and a joyous environment? Grand Banquet near Balongi will serve the purpose. Because it's your birthday, you need to enjoy yourself and not get stuck with the arrangements of the party. Thanks to the Grand Banquet, the dedicated staff at the venue will make sure that everything is arranged properly.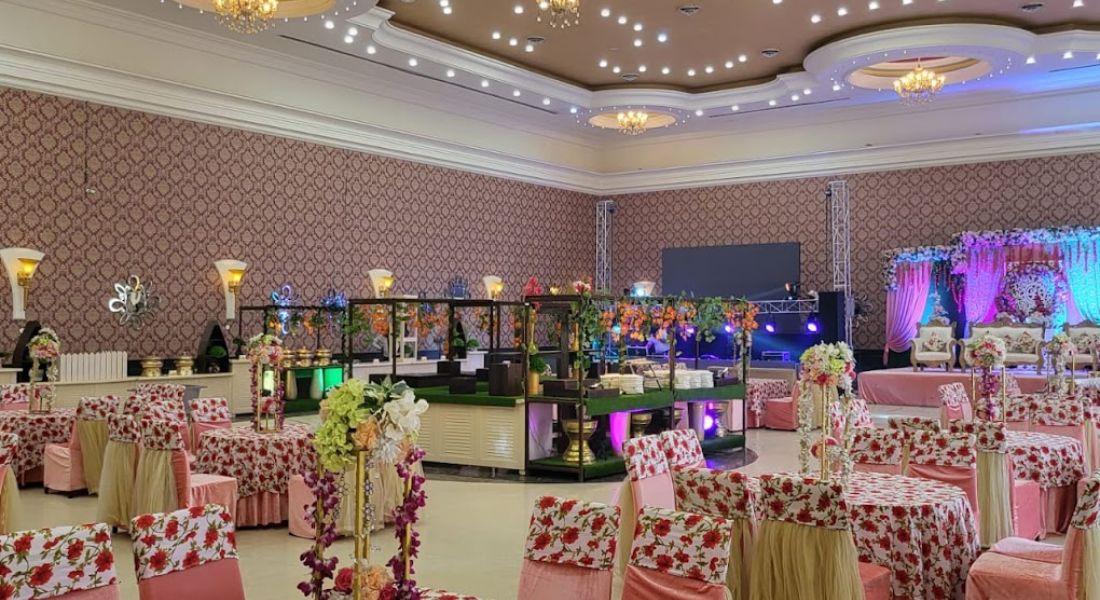 The accommodating and welcoming aura of the hall will give you a warm party atmosphere which you are going to absolutely love. Moreover, the hall can accommodate between 200 and 500 guests at once, which means you can make a long guest list without giving it a second thought. 
Are you scared that power may go? Well, there is a complete power backup that is going to ensure that there is no hassle during the party. Some noteworthy services at the venue are bright lighting, in-house decor, multi-cuisine catering, guest accommodation, and more. 
Speaking specially about the food, Chinese, South-Indian, Italian, European, Continental, North Indian, Mughlai, Seafood, Chaat & Indian Street Food, Live Food Corners, and Non-alcoholic drinks are options you can try out. 
Location: Balongi, Sahibzada Ajit Singh Nagar, Punjab 160014
Contact No: – 
A.K. Farm
Not just in Mohali, A.K. Farm is a huge party venue to celebrate any of your occasions. For the greatest and most unforgettable celebration, A.K. Farm offers everything that you can ask for your birthday party. Well-maintained lawns, a large hall, clean bathrooms, a secure and spacious parking area, various guest rooms, and well-designed halls make it the perfect choice to commemorate your special day.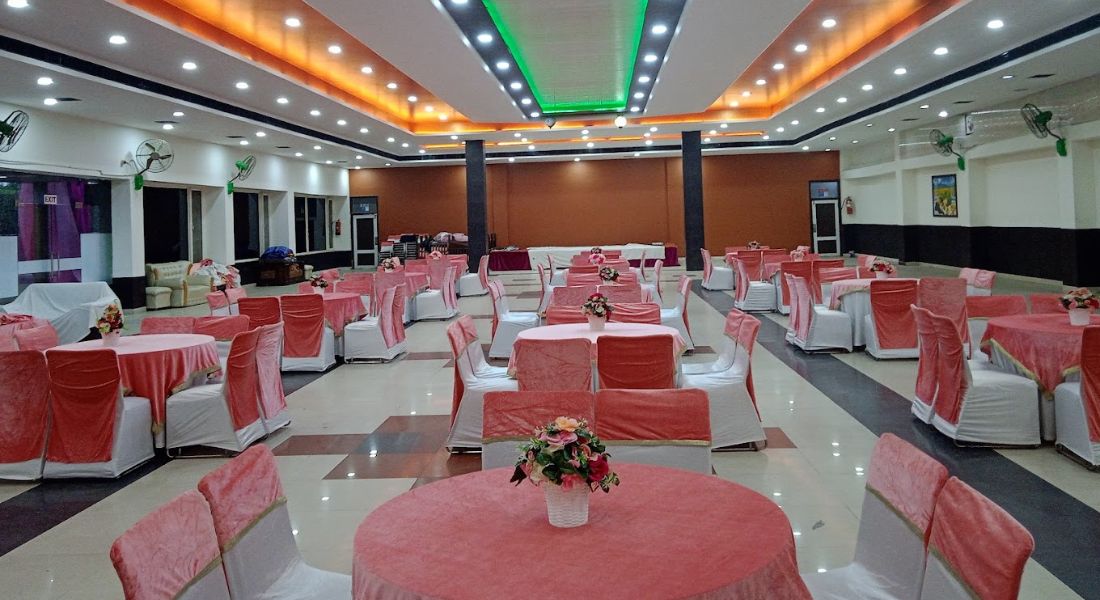 Invite as many guests as possible, and the hall will accommodate a lot of people. From vibrant and bright lighting to roofed chandeliers, the atmosphere of the hall is luxurious and grand. Moreover, the staff at the A.K. Farm arranges everything in order to make it easy for the organizers to enjoy their own celebration. 
There is an option to book lawns, halls, farms, etc. So make your preference very clear in advance to avoid any inconvenience. Finally, check out their website for more insights. 
Location: Near Sale-Tax Barrier Balongi Barmajra Road Sector 121 Mohali, Bar Majra, Punjab 140301
Contact No: 078377 92100
Celebrations Haveli Banquets
How can you not choose a venue with amazing interiors, well-lit, and well-planned searching arrangements? If you think the list of amenities at Celebrations Haveli Banquets, you are mistaken. You can go for open catering, which means that if you want someone whom you have already tried and tested, then you can book it. Both vegetarian and non-vegetarian dishes are available and can be kept on the menu. 
The ones who are very particular about interiors and decorations are not going to get disappointed, as the in-house decorators take care of your choice. If you are not booking the spacious banquet hall, you can book the sprawling lawn for an outdoor birthday celebration.
Alcohol can be served at the venue, and no corkage costs are applicable. All halls are air-conditioned but make a note that no outside decorators are allowed to do the decorations for your party. Finally, celebrating your birthday is possible in two slots. The first is in the morning time between 9 am to 4 pm and 7 pm to 11 pm in the evening. 
Location: Village Tirpari, Jhanjheri – Badala Rd, Kharar, Punjab 140307
Contact No: +91-1147619432
Maple Leaf Banquet
When you have an abundance of amenities in one place, you cannot really say no to that place. Be it celebrating your birthday or something as big as getting married. You can be a fan of small and intimate gatherings or large and lavish parties, you will be able to throw a birthday bash like no one ever has. Dedicated hugely to client satisfaction and giving customizable service to its guests, Maple Leaf Banquet is a perfect choice to commemorate special occasions.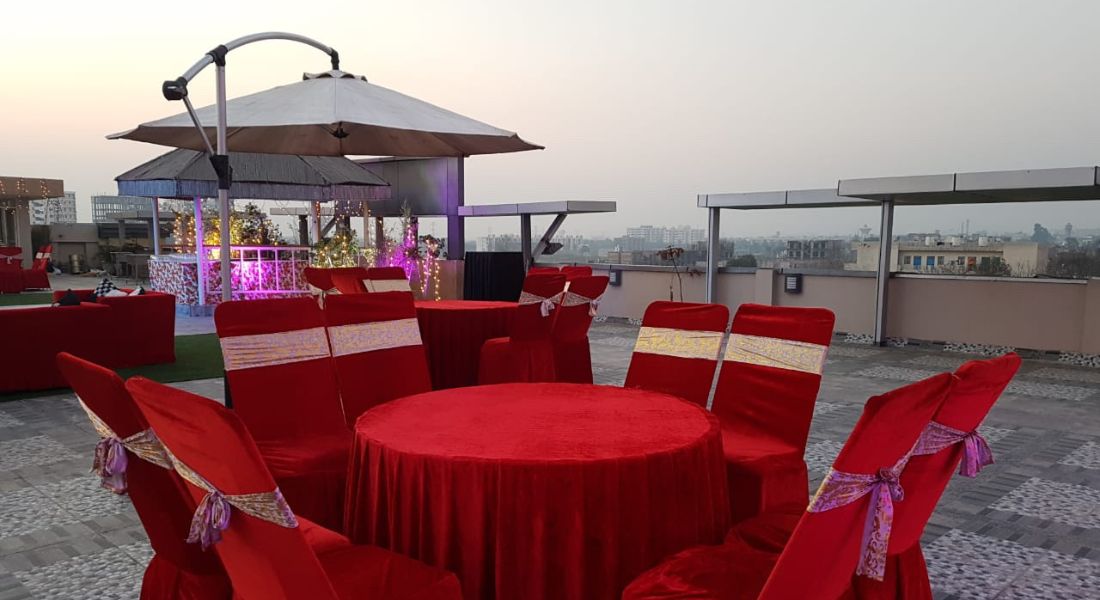 Besides, the team of Maple Leaf Banquet has many years of experience in the catering industry, which means your party will have delicious dishes. Your guests will be impressed with the interiors and the quality of the food and services. Plus, the location of the hall makes it one of the most preferred party halls in Mohali. If you need a piece of elaborative information, it's best you check out their website. 
Location: near Sant Sarovar Gurudwara, Sante Majra, Sector 115, Sahibzada Ajit Singh Nagar, Punjab 140307
Contact No: 086991 96070
Royal Party Halls
For an intimate and small birthday party with a few close friends and family, the Royal Party Halls is the place for you. Located very near to Silvi Park, the locals can benefit a great deal from this hall. Additionally, the expert chefs will impress you and your guests by serving delicious veg and non-veg food.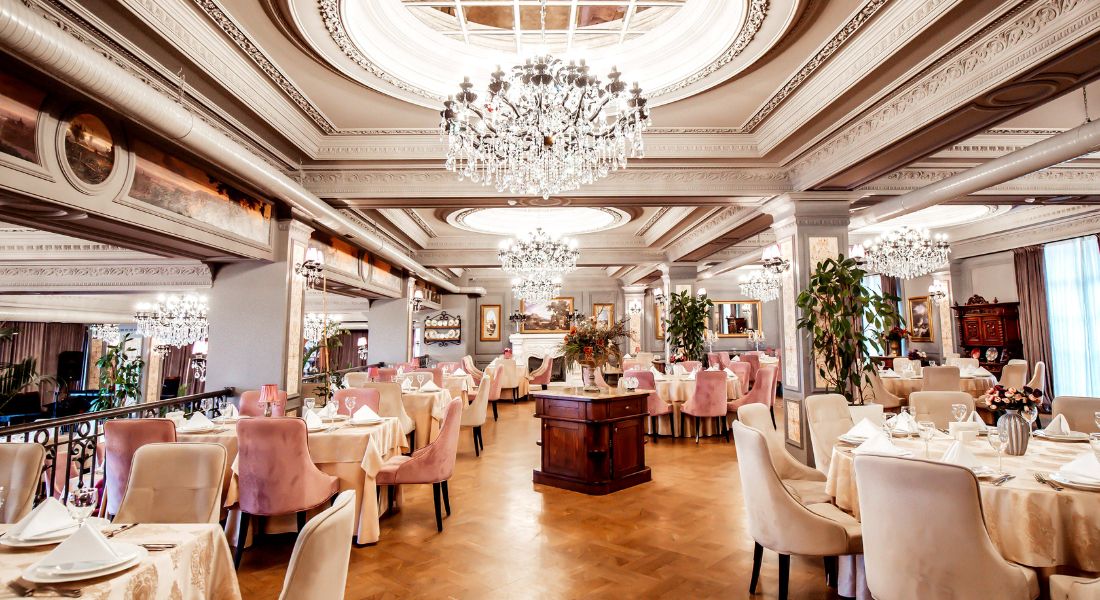 Speaking about the decor and interiors, the hall will have basic decorations like carpet flooring, decorated ceilings, walls, great lighting, systematic seating arrangements, and more. You can definitely ask for more personalized decorations to make the hall look the way you want. 
Yes, a spacious parking area awaits all the incoming guests so that everybody gets secured parking for their vehicles. Overall, you will face no problems with anything and will be able to enjoy your birthday celebrations. 
Location: SCO 62-64, Phase 10, Sector 64, Sahibzada Ajit Singh Nagar, Punjab 160059
Contact No: 098140 44541
12 Tabla Classes in Mohali to Explore the Rich Indian Tradition
Mohali is a vibrant and culturally diverse city, where each and every rhythmic element is celebrated. If you are also interested in learning one such percussion instrument, Tabla, it is highly possible. There are 12 tabla classes in Mohali available to learn the skill from the beginning or simply enhance it. 
You will fall in love with this soulful instrument under the guidance of skilled and experienced table players. Therefore, if you may be an aspirant player or want to explore a new musical percussion instrument, choose one of the tabla classes. After all, celebrating Indian culture takes you closer to the roots. 
Tabla Gurukul Gandharva
Among many tabla classes in Mohali, Tabla Gurukul Gandharva is a gem. It has been successfully running since 2017 and many students have learned the art of playing this musical instrument. 
For the ones who are comfortable learning in a group or one-to-one, both options are available. Mainly, there are two courses that any learner can choose from. For example, the light table course includes learning and practicing various Ragas like Keharawa, Rupak, Dadra, Khemta, Dhumali, etc. 
Furthermore, the classes can be rescheduled and enough material will be provided for the students. You can check the Instagram page and Youtube channel. 
Address:

Flat No 34 Ground Floor Astha Royale Homes, Baltana, Zirakpur – 140603

Hours:

Monday to Friday (10 AM to 4 PM), Saturday (11 AM to 3 PM) Sun – Closed. 

Contact No:

080457991771
Rabab Music Academy
Established in 2017, Rabab Music Academy gives numerous music lessons. That also includes learning Tabla, Dholak, Harmonium, and vocals too. Plus, it is easy to find the academy, as it is near Ratan College. 
Also, interested learners can pay through cash, credit card, BHIM, Paytm, UPI, Master Card, etc. So, without delaying much, book a class soon.
Address:

Shop No .1, Sector 78, Sahibzada Ajit Singh Nagar, Mouli Road, Mohali Sector 78, Mohali – 140308 (Near Ratan College)

Hours:

Monday to Saturday (10 AM to 10:30 PM), Sundays are closed.

Contact No:

08054464013
Musicalife Music Academy
Another table class in the list of the best tabla classes in Mohali is Musicalife. It has been successful in the business for over 14 years and continues to teach many enthusiasts tabla playing. 
Not just this musical instrument, there is an option of learning more percussion instruments like Harmonium, keyboard, Guitar, Banjo, etc. Again payment gateway is simple and without any hassle. 
Address:

NIJJER ROAD SECTOR 127, CHAJJU MAJRA ROAD, SHIVALIK CITY, Kharar, Kharar – 140301 (OPPOSITE CENTRAL BANK)

Hours:

Monday to Sunday (8 AM – 10:30 AM, 4 PM – 8:30 PM)

Contact No:

09115565300
Shankar School Of Music
A proper and well-designed music school emphasizes detailed learning. Be it tabla or sitar, all the courses are affiliated with Allahabad Sangeet Samiti. Anyone who enrolls in their tabla classes will be able to understand the basics of rhythm and tempo. Besides them, the knowledge of ragas, sum-kaal, and taali-khaali will get clear. 
Overall, they have a highly professional faculty that is going to impart imagination and intellectual curiosity, along with being easy. To date, they have organized 210 concerts, which is going to be an excellent opportunity for learners. To know more about SSM, go through their website. Besides, learning tabla, you can also get your hands on Ukulele, Harmonium, etc. 
Address:

SCF-12 Second Floor, Phase 10, Sahibzada Ajit Singh Nagar, Punjab 160062

Scf 68 Second floor City heart Kharar near Pizza Hut

Scf 34 first floor VIP road, VIP shipping center, Zirakpur near Javed Habib

Hours:

Monday to Tuesday & Thursday to Sunday (9 AM to 9 PM), Wednesday (9 AM to 9:30 PM)

Contact No:

09463189389, 07973241707
Sarang Music Academy Mohali
One of the leading businesses in the music industry, Sarang is one place that can make your dream come true of playing the tabla. From learning how to play tabla, there are other things to learn too.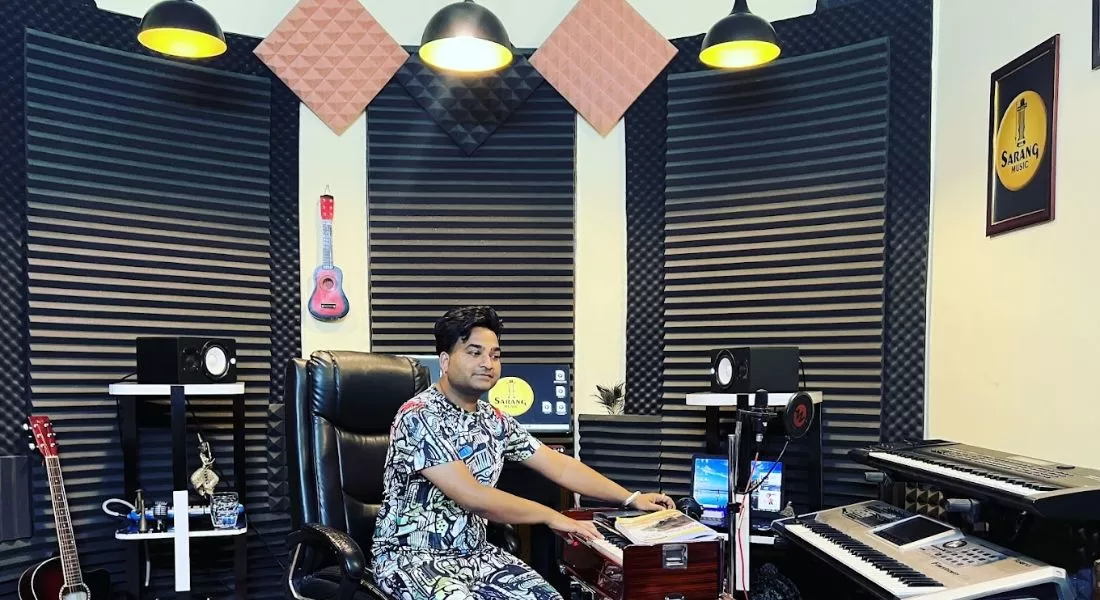 Jagjit Rana, who is the ustaad at the academy is very helpful towards every student. Usually, a class is around 1 to 2 hours. To watch some of the student's work, go to the Youtube channel.  
Address:

47, Sector 70, Sahibzada Ajit Singh Nagar, Punjab, Chandigarh Sector 70, Chandigarh – 160071

Hours:

Monday to Friday (8 AM to 7 PM) Saturdays and Sundays – Closed 

Contact No:

09915729602
Tansen Sangeet Mahavidyalaya
Among so many Tabla classes in Mohali, Tansen Sangeet Mahavidyalaya has more than 1500 talented artists and performers who impart a soulful understanding of music. With the belief of achieving musical excellence, they enrich many lives who are eager to learn in the field. 
It is located in 20 cities and has over 90 centers. Luckily, the city of Mohali is one of them. For more details, head straight to the website. 
Address:

SCO 207, 2nd Floor, Near Reliance Fresh, Sector 14, Panchkula, India, Haryana

Contact No:

081460 22334
Sachitra Music & Tabla Classes
Here at Sachitra Music Classes, an interested tabla learner can begin this new journey without any worry. Not only tabla, keyboard, or guitar classes but also excellent singing classes are available. 
On the basis of the reviews on Google, the faculty is supportive, helpful, and teaches with enthusiasm. Besides offering offline classes, they also provide online classes. 
Address:

The Millennium School Plot No 1, Sector 59, Phase 5, Sahibzada Ajit Singh Nagar, Punjab 160059

Hours:

Monday to Saturday (3 AM to 6 PM)

Contact No:

09888055502
Ruhani Sangeet Vidiyala 
If you want an interactive tabla class for yourself, Ustaad Shamshad Ali Ji will make it happen for you. He has sound knowledge of music which will help you in learning the instrument in detail. To get an idea of the student's work, check out Youtube. 
Address:

Home 178, near Lucky Dhaba, New Defence Colony, Zirakpur, Punjab 140603

Hours:

Monday to Saturday (9 AM to 7:30 PM) Sundays are closed. 

Contact No:

06384439187
Musikon Music House & Music Academy 
Are you hunting for one of the wonderful tabla classes? Musikon Music House & Music Academy is an inclusive hub for that. From learning to play musical instruments to starting vocal singing, it will be your choice. Furthermore, the timings of the classes are usually one to two hours but confirm before booking. 
The plus point is that anyone who is coming to the class can attend a sample class before. Thanks to numerous payment options that makes it possible for a student to not face any problem. 
Address:

SCO No. 109, Main Market 2nd Floor, Chandigarh Sector 45c, Chandigarh – 160047 (Near Maszid Ekta Market)

Hours:

Monday to Sunday (8:30 AM to 8 PM)

Contact No:

09115599087
Sangeet Sadhana Music Academy Mohali (Regd)
For a rich and creative environment to learn tabla, Sangeet Sadhana Music Academy is one of the places to go. Everything which is related to music like vocals, singing, and musical instruments is taught. So, it might be learning how to play sitar or tabla, you are just a call away from gaining that. 
Address:

Phase 1 Market, near Bariyal Chowk, Mohali Village, Sahibzada Ajit Singh Nagar, Chandigarh 160055

Hours:

Monday to Sunday (Open 24 hours)

Contact No:

09855113788
Yamla Music Academia
One of the finest singing music academies in Mohali is Yamla Music Academia. You may be a pro or just a beginner looking to develop the skills of playing a musical instrument like the tabla. Also, the tabla classes will inspire you to pursue the skill and learn it passionately. The guidance of Mr.Raavi, who is one of the best vocalists will make your journey very fruitful. 
Address:

#4569 C, MIG Super, Sector – 70, Sahibzada Ajit Singh Nagar, Punjab 160070

Hours:

Monday to Sunday (Open 24 hours)

Contact No:

098889 21088
Tanishq Music & Entertainment
High-quality tabla-learning class, inspiring environment, outstanding knowledge, and for an in-depth course, Tanishq Music should be your go-to place. It was the year 2000 when it was established and since then it has taught many interested people in music. 
Address:

Sharma Complex 953 Sector 70 Mattour Mohali, Sec-70, Mohali, Mohali – 160062

Hours:

Monday to Sunday (7:30 AM to 7:30 PM), Sundays are closed

Contact No:

09815256760
Conclusion 
Now that you have a list of the 12 tabla classes in Mohali, you can start on the journey of learning this new and creative skill. It is always a good decision to indulge in activities related to art and culture. It not only connects us to the rich traditions of our country but we get driven towards pursuing these golden opportunities. 
Exploring the 11 Best Italian Restaurants in Mohali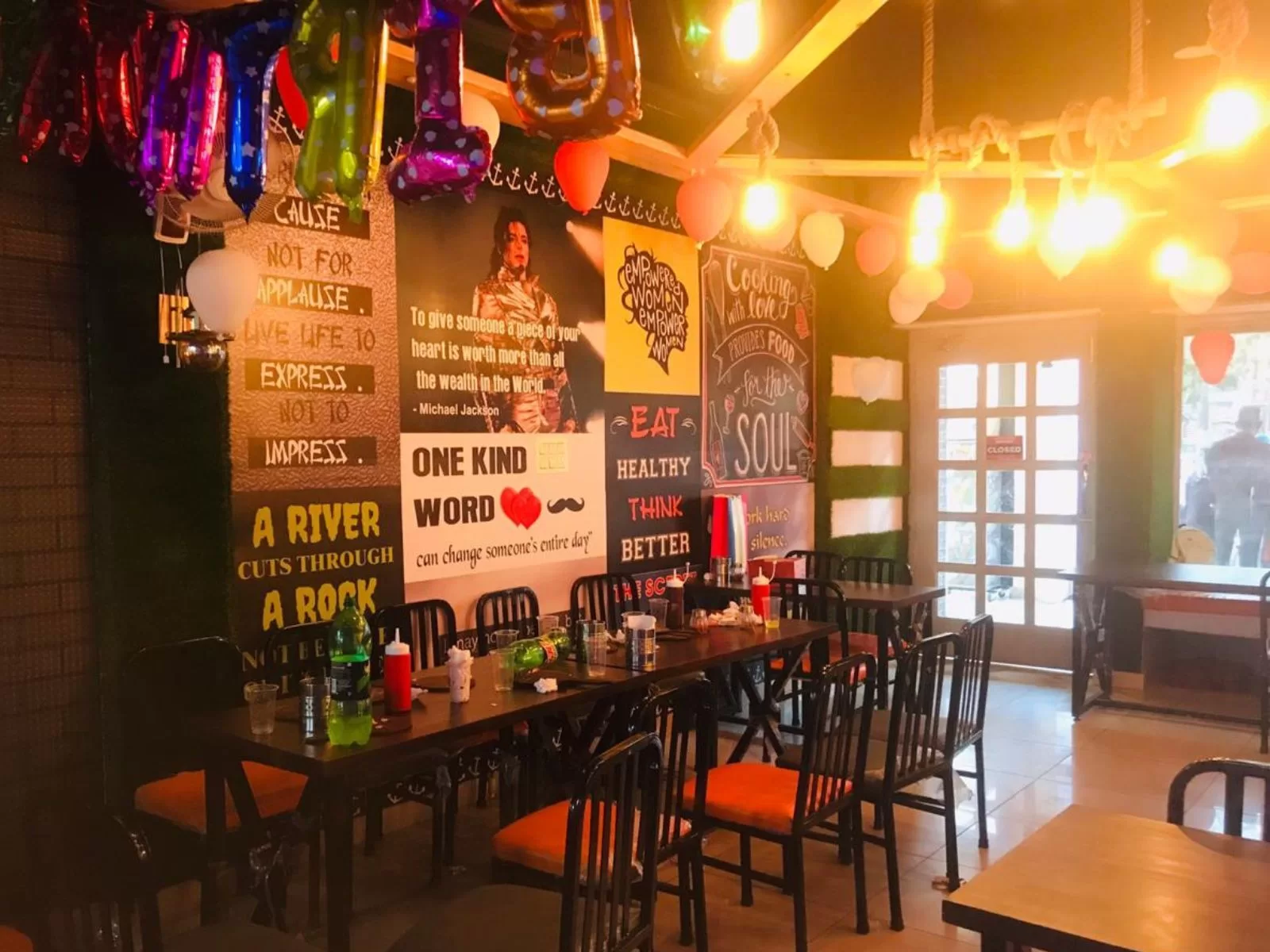 Cheesy pasta, freshly baked pizza, garlic bread,….. Are you craving to eat all these yummy Italian dishes? Are you looking for the top Italian restaurants in the city to satisfy your cheesy cravings? You are in luck, as Mohali has a plethora of excellent restaurants that serve delicious and the best Italian food. 
In the list, there are options for take out food, delivery restaurants, and more, which will make your time spend there. Let's cut to the chase and head straight to all these 11 Italian restaurants that are worth trying out. Especially, the next time you crave that extra cheese pull.  
1. The Chocolate Room
Be it Paneer Tandoori Pizza or Mediterranean Pasta, you are going to absolutely relish the taste of each dish. Loaded with mozzarella cheese, olives, and bell peppers, you will not be able to stop but enjoy the taste of all dishes. 
Overall, the ambience of the place is very cosy and inviting. Therefore, it proves to be a perfect Italian restaurant to enjoy either a quick snack or freshly hot served Italian food. Not to miss the extraordinary and quick service by the staff. It approximately costs Rs. 1000 for two people. 
Address:

Phase 5, Ground Floor, SCF 48, Mohali Stadium Rd, Sector 59, Sahibzada Ajit Singh Nagar, Punjab 160059

Hours:

Monday to Sunday (11 AM to 11 PM)

Contact No:

0172 408 4448
2. The Beer Cafe 
One of the 11 best Italian restaurants in Mohali, The Beer Cafe is one of them. With a passion for serving "Good food and great beer," the restaurant has been serving the best of the best meals, especially Italian and Chinese. 
Check out the menu, to know all the options available to order. Your desire to enjoy pizzas and pasta will come true at The Beer Cafe. Although the location will impress the foodies looking for a relaxed and comfortable place.  
Address:

S-10, Entertainment Level, VR Punjab Mall Rd, Sahibzada Ajit Singh Nagar, Punjab 140603

Hours:

Monday to Sunday (11 AM to 12 AM)

Contact No:

075084 97544
3. Bon Gateau
A true Italian paradise, where the menu is beyond pizzas and pasta. For authentic and best Italian food, do not look elsewhere. If you plan to visit the restaurant you are going to come across not only the common pizzas. Their raviolis and tiramisu are the talk of the town. Tossed in cream and parmesan, ordering ravioli is compulsory. 
Also, speaking from personal experience, Bon Gateau is my favourite when it comes to trying out Italian restaurants in Mohali. So, this is a must-try. Although, for some, it may be a little expensive, it is worth each and every penny. 
Address:

SCO.11, NH 5, Sector 80, Sahibzada Ajit Singh Nagar, Punjab 140308

Hours:

Monday to Friday (11 AM to 11:30 PM), Saturdays & Sundays (11 AM to 12 AM)

Contact No:

82838 41177
4. Amigo's Cafe 
A yummy food place, where you can come to satisfy all your cravings. Along with a comfortable atmosphere, the food served is really lip-smacking. I personally love their Farmhouse Pizza and spaghetti in creamy pesto.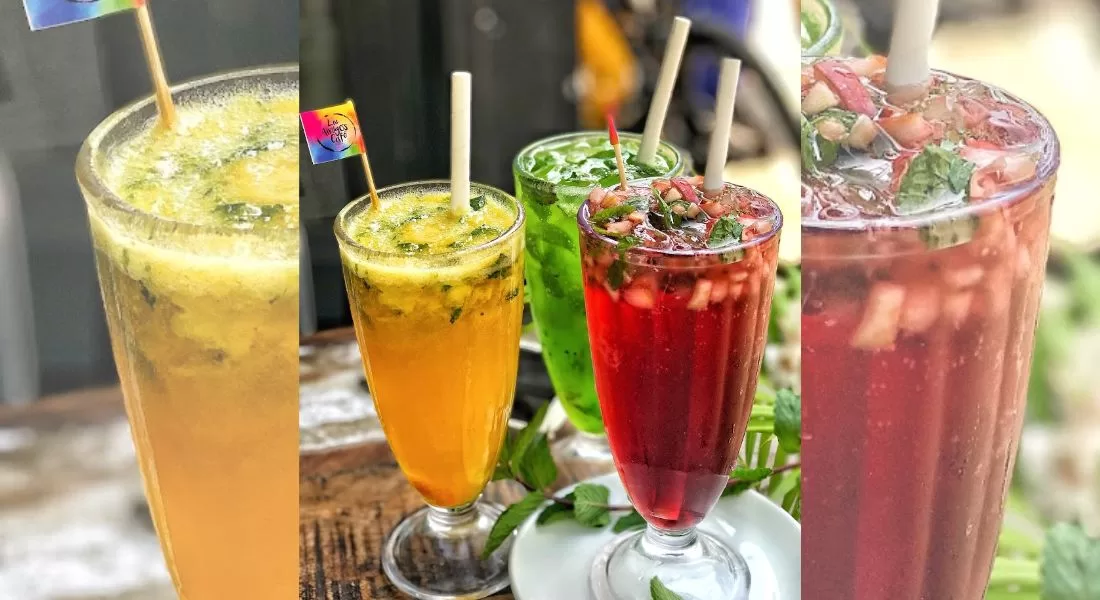 For a complete and satisfying food experience, order something to drink. The freshness and coolness of drinks along with the spice from oregano and chili flakes make it a perfect meal. Also, the bonus point is that the quality of the food is good and at the same time it is not very expensive. 
Address:

Amigo's Café, Bay Shop 136, Phase 3B-2, Sector 60, Sahibzada Ajit Singh Nagar, Punjab 160060

Hours:

Monday to Sunday (11 AM to 11 PM)

Contact No:

099888 38838
5. World Trail – Best Pizza in Mohali
Whenever we think of Pizza, the one name that comes to mind is Dominos. But World Trail, which is a semi-casual fine dining Fast Food outlet serves the best pizza in Mohali and around.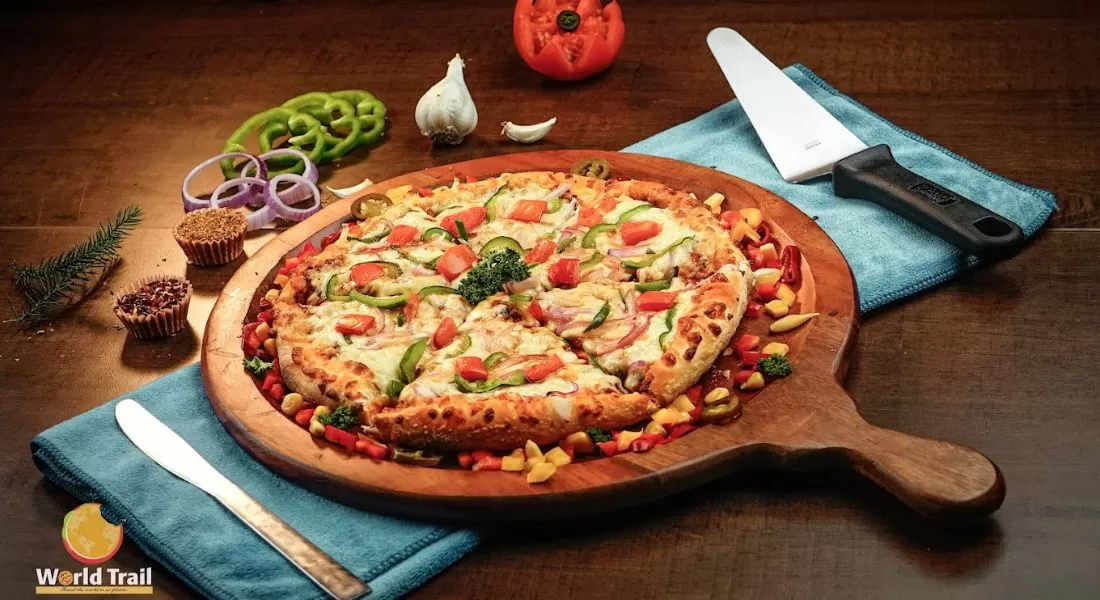 From the menu, try out the yummiest Neapolitan Pizza. Additionally, the first-timers will be treated with complimentary drinks and fries. You can order anything and it will melt in your mouth and fill not only your tummy but your soul too. To more, check out their Instagram page. 
Address:

SCO 543, Sector 70, Sahibzada Ajit Singh Nagar, Punjab 140301

Hours:

Monday to Sunday (11 AM to 2:30 AM)

Contact No:

098783 14044
6. Pizza Freaker'z
As per the reviews on Google, Pizza Freaker'z pizzas' have the ability to beat the pizzas of Dominos. Moreover, the prices of the food items are not very high and the quality is superior. It is because the preparation of each and every meal is on point.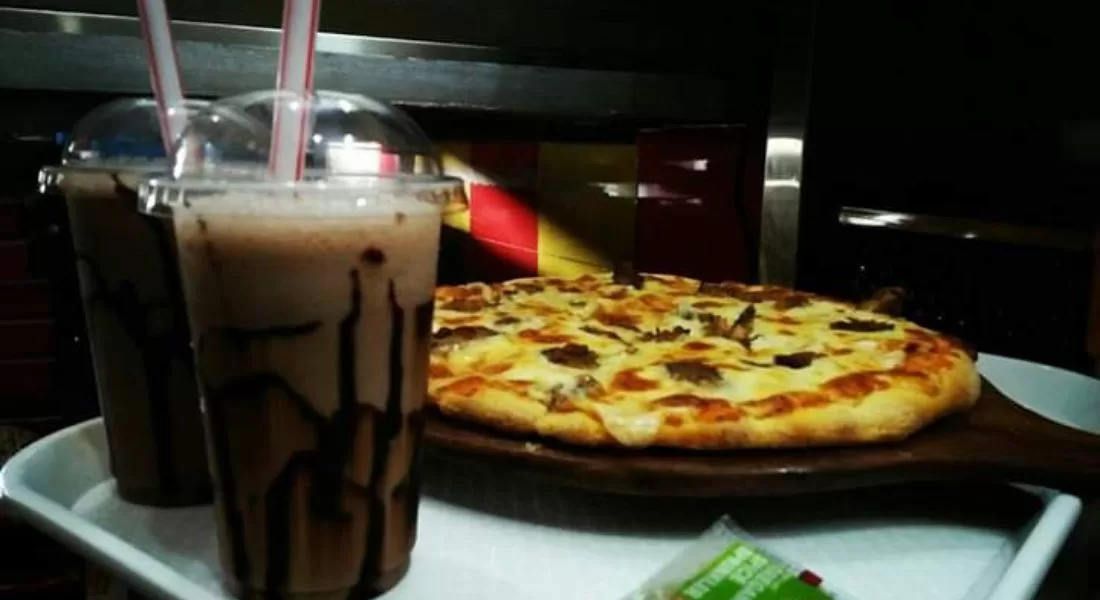 Further, it is your call to take away your order or enjoy your meal in the restaurant. At just Rs. 350, two people can savour the Italian flavours. 
Address:

Sector 67, Booth number.12, Chandigarh, Punjab 160062

Hours:

Monday to Sunday (11 AM to 11 PM)

Contact No:

0172 510 0067
7. Firangi Bake 
If you want to try Italian food along with a fusion twist, Firangi Bake is one of the many Italian restaurants in Mohali. Some of the dishes that are worth trying are Lasagne, Mac N Cheese Pasta, etc. So, next time you wish to crave your cheese cravings, order something from Firangi. To know how are your plates going to look, check out their Instagram page. 
Address:

 

SOC 12/13 Sabji mandi Phase 11 Mohali 160062, Sahibzada Ajit Singh Nagar, Punjab 160055

SCO-2/2nd floor, Adjust Kalyan Jewelers Phase 5 Mohali, Punjab 160059, Sahibzada Ajit Singh Nagar, Punjab 140308

Hours:

Monday to Friday (9 AM to 2 AM)

Contact No:

077100 90007
8. The Pizza Perfect
A little hood that sells pizzas, fast food, burgers, and pasta is ideal for ones looking for a quick bite. At just Rs. 400, two people can relish good Italian food. From indoor seating or takeaway to home delivery, everything is available. 
As per the Google reviews, foodies relish their creamy, juicy, and yummy food. Pizzas are available in Indian flavours too, which are perfect to suit every palette. 
Address:

Both No 11, Mohali Sector 67, Chandigarh – 160062 (Near The Fashion Park)

Hours:

Monday to Sunday (11 AM to 11 PM)

Contact No:

09878761113, 0999673113, 0172-6670944
9. IL Forno Magico
Besides serving delicious pasta, Il Forno Magico is known for its buttery, creamy, and sweet desserts. They not only melt in your mouth but will satisfy your sweet tooth craving. Also, from traditional Italian favourites to modern creations, this Italian restaurant offers a wide range of food and drinks. Check out its gallery on Instagram.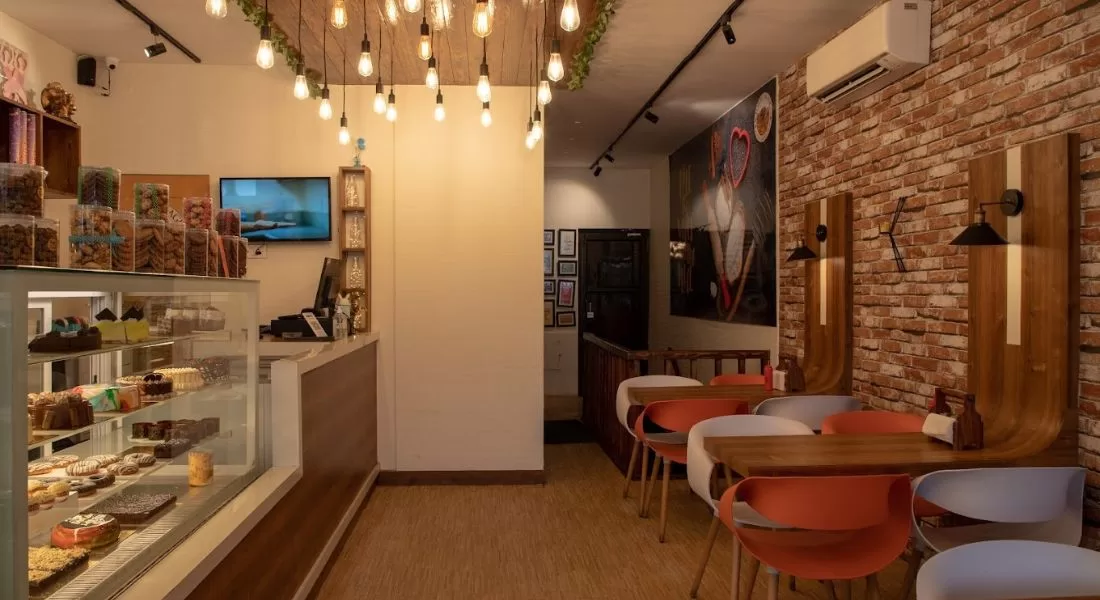 Address:

SSS 82, Phase 3B2, Sahibzada Ajit Singh Nagar, Punjab 160059

Hours:

Monday to Sunday (9 AM to 11:30 PM)

Contact No:

098880 88817
10. City Pizzeria
Out of so many top Italian restaurants in and around Mohali, City Pizzeria serves delicious Italian, Mexican, and fast food. The plus point is that it is not at all very expensive and costs approximately Rs. 700 for two people. 
Breakfast, Takeaway, and home delivery are available at the restaurant. Further in the menu, you can order garlic bread sticks, mac, and cheese, pizzas, etc.  
Address:

Booth no-221, Sector 38-D, Sector 38, Chandigarh, 160036

Hours:

Monday to Sunday (11 AM to 1 AM)

Contact No:

N/A
11. Pizza Sailorz
Besides being one of the top 11 Italian restaurants in Mohali, Pizza Sailorz has great service and amazing quality food. Their menu includes both Veg and Non-Veg options, which cater to the choices of everyone.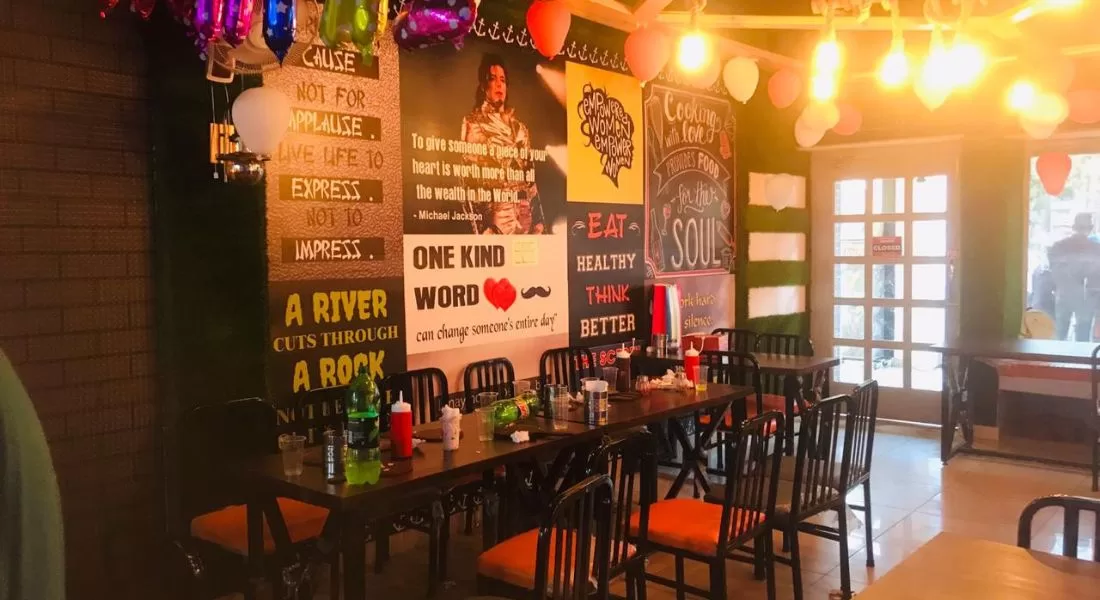 On special occasions, the restaurant gives special offers like "Buy 1 Get 1," Big Family combo, student combo, etc. To go through their preparations, check out their Instagram.  
Address:

SCO 27, Sector 55, Phase 1, Sector 55, Sahibzada Ajit Singh Nagar, Punjab 160055

Hours:

Monday to Sunday (10 AM to 11 PM)

Contact No:

079017 73555
Final Words
Finally, you have got a list of the excellent Italian restaurants in Mohali that are must-visits. After all, to curb the cheesy cravings, you should consider picking one of them. Call in your close friends and family to enjoy a delicious Italian platter.  
3B2 Mohali Market Shops: Discover 44 Hidden Gems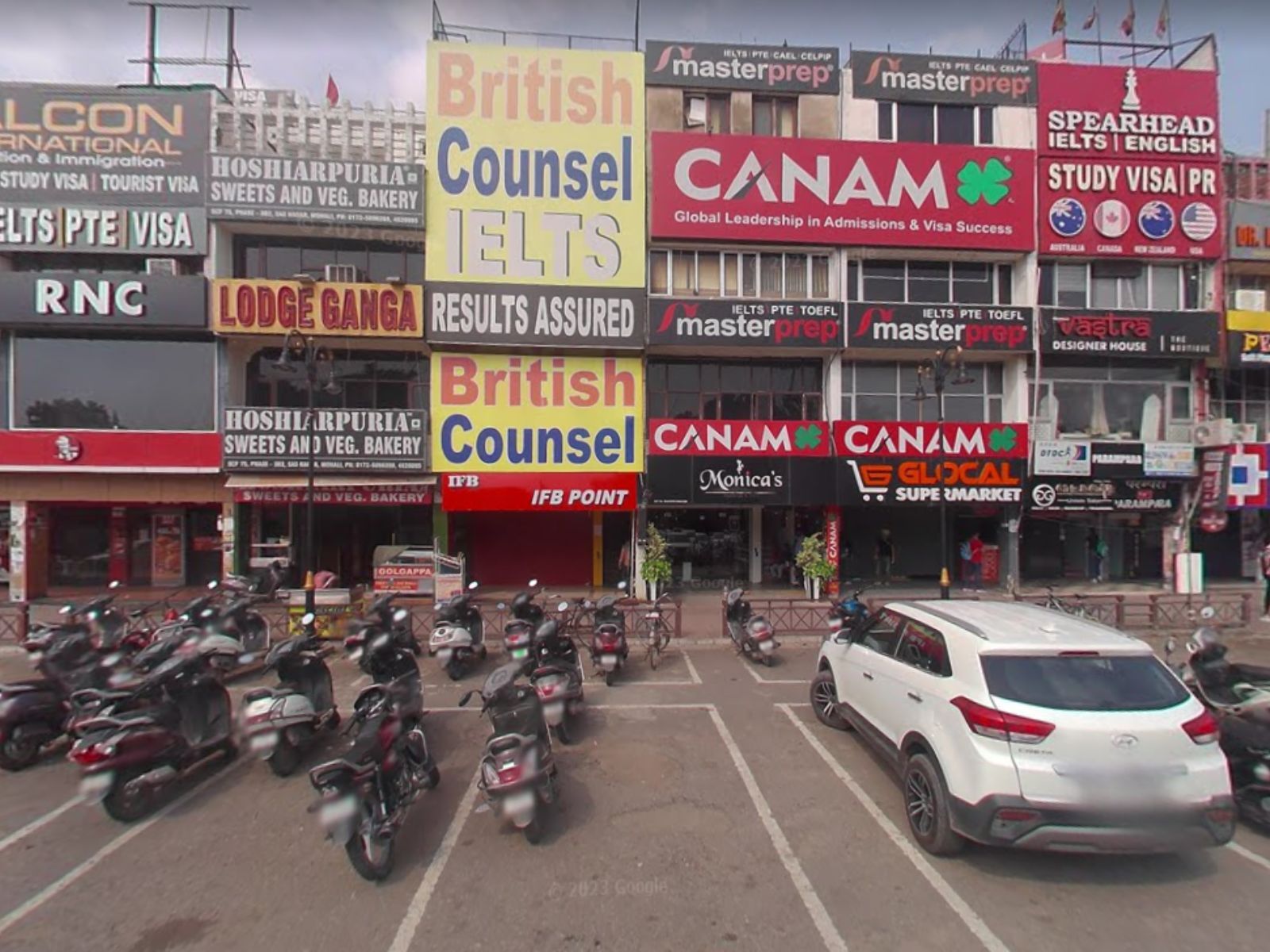 Scouring the web to find a place to enjoy your evening with your squad or want to do some shopping in the Mohali area? Well, whatever the reason may be, exploring the 3B2 Mohali market shops seems to be the ideal option.
Once known to be the most prominent foodie spot, 3B2 market, Mohali now hosts various options. Yes, you still have numerous restaurants to choose from, but other than that, there are shopping outlets, spectacle shops, clothing shops, and more.
The 3B2 market in sector 60, Mohali, has always been a spotlight for residents, and below are the reasons behind its craze.
3B2 Mohali Market Shops: Food Outlets
The variety of food outlets in the 3B2 market in Mohali is the prime reason for its popularity among the entire tricity. Mohali, Chandigarh, and Panchkula people visit the market to savour the tasty food.
Let's look at the 3B2 Mohali market shops that serve delicacies that are worth trying out:
The Restaurants at 3B2 Market
The options you have for restaurants to enjoy some tasty lunch or dinner with your family, friends, partners, and colleagues are –
ZanKou Kathi Roll

Nik Baker's

Katani Sweets & Dhaba

Char-B-Que

Abhis Punjabi Dhaba

Pal Dhaba

The Last Course

Kuiznos

Haramrit Vaishno Dhaba

Dumpling Hood, 3B2 Market Mohali

Sindhi Sweets

Burgrill, Mohali Market 
3B2 Mohali Market Cafe Shops
It's no secret that Mohali's 3B2 market is a hotspot for dates, and for it to be successful, you need to pick one of these majestic cafes –
Cafe Soul Desires

Classic 44

IL Forno Magico

Tea Steam Cafe

Royal Empire – 3B2

Chai Churi Cafe

Tofino's
3B2 Mohali Market Shops Hosting Food Chains
A market is called incomplete when it lacks shops hosting famous food chains. Well 3B2 market, Mohali, is not insufficient because it has all the options. You've got –
Barista

Keventers

Subway

Dominos, 3B2 Mohali Market

KFC, 3B2 Mohali

Chaayos

Desi Urban Chai

Super Donuts
3B2 Market Mohali, Sector 60: Footwear Outlets
The market has evolved, and footwear outlets are also becoming a hotspot in the 3B2 market. Some of the famous footwear shops are –
Arun Shoes

Bata Showroom

Chief 19 Mohali

Taur Punjabi Jutti, 3B2 Mohali Market
3B2 Mohali Market: Clothing Outlets
There's nothing wrong with being a little shopaholic after relishing tasty food. So, the options for cloth shopping at the 3B2 market, sector 60, Mohali are –
Meena Bazaar

Ashoka Textiles

Sportking 3B2

Swaggers Mohali

Just Stylish
3B2 Mohali Market: Grocery Shops
If you're new in the area, you might be looking for the best grocery shops, and the ones people have trusted for a very long time are –
Kumar Mega Mall

Khoobsurat Super Market

Freshfare.in

24SEVEN
3B2 Market Mohali: Timing and Working Days
The timings vary, and all shops have different opening hours. However, the standard timings are from 09:00 AM to 08:00 PM.
The working days vary from shop to shop, so it's best you Google the shop's name and look at their opening days for a better idea.
Parting Words
So, are you ready to explore the 3B2 Mohali market shops now? We've provided you with every option this place has to offer. Keep this article as a guide for future reference. Also, share this ultimate guide with your friends who have recently moved to Mohali and may want to explore some city hotspots. That being said, we hope you'll have a wonderful time exploring the market of 3B2, sector 60, Mohali.