In the race to internationalize the writing in English, the native languages have lost their audience. Hundreds of pages are assigned for English fonts, even Devnagari fonts for that matter, but finding the variations in regional scripts like Gurmukhi is a task for many. This article focuses on Gurmukhi font and the questions relating to its typing. The internet is crowded with online typing websites that provide an interface for quick and reliable Punjabi typing. However, they are limited to one font per script. If you want to type for a certificate or any important legal document, using the right Gurmukhi font becomes important.
Not only that, for viewing websites or webpages in Punjabi, you need to have
Read this article to know the answers to questions like 'how to download Gurmukhi font free' and 'how to install Gurmukhi font in Windows 10.' On the Elysian fields, if you, fortunately, come across the pool of Gurmukhi fonts on the internet, the question of downloading and installing them will besiege your mind. We have provided a list of top 10 Gurmukhi fonts for Punjabi typing in the list below. But first, let's see how to install them on your PC or Mac.
How to download and install Gurmukhi Fonts?
Click on the link provided below every font to visit the specific webpage.
Right-click on the Download link and click Install.
For Mac: Open the Download folder and click on the file of your downloaded font. When the dialogue box appears, click on 'Install Font.'
Now your font is installed on your system.
Top 10 Gurmukhi Fonts
Magaz
When you need to cram more information on a single page without congestion, Magaz should be your font of choice. It comes in five styles namely thin, bold, normal, black, and light. As you change the font size, the legibility of the text does not get compromised. From size 8 to font size 70, the characters are equally readable.
Raajaa
Raajaa is a handwritten font style that comes with one typeface – Regular. When you look at the image, you'll notice that the font presents a personalized appeal to the text. You can use it for informal blogs and articles, in the books, or to view the webpages using this font. When you install the font, covert and open the zip file on your desktop. You'll notice that the font comes with seven typefaces named normal, thin, bold, light, black, script, and script thin.
Lanma
This beautifully handwritten font seems like an angel took a pen and wrote it on your screen. Lanma is the kind of font you would see on the invitation papers or pamphlets. Unlike the previous mentioned font Raajaa, this font has extended tails for an aesthetically appealing view. The touch of handwritten magic adds a dash of personalization with a warm appeal. You can use it as the introductory page of your film, script, blogs, or simply install it for an optimized view of the webpages.
Gurbani Web Thick
Mostly used for typing in professional settings, the Gurbani Web Thick font has a bulky appearance as you can see in the picture. You can majorly use in the title of your blog or article, or to highlight an important point as a note. Many Punjabi search engines on the internet use a variation of fonts to make their pages visually appealing. On such note, the SikhitoTheMax Search Engine makes use of the Gurbani Web Thick font to create a visual statement. On downloading the TTF version of this font, you will be able to read and type using this font.      
Gurbani Akhar – Popular Gurmukhi Fonts
Gurbani Akhar is the most common format of Gurmukhi fonts because of its widespread usage. It has varied typefaces for people who like playing around with the gravitas of their content. The Regular Font is used for routine while the Light typeface introduces a slight casualness to the content. For people who like a page full of content with minimum space wastage, the Slim typeface is the choice for you. Similarly, the Heavy typeface justifies its name with its weighty appearance.
The download link provided below provides access to all the typefaces mentioned above.   
GHW Dukandar
A doctor or shopkeeper's handwriting must certainly feel familiar to you. The GHW Dukandar Gurmukhi font captures the presentation style of the fast writers and designs it on your screen. It can be used at multiple informal occasions, or for writing letters.    
Punjabi Typewriter – Professional Gurmukhi Fonts
Needs no further introduction. The Punjabi Typewriter Gurmukhi font presents a new dynamic to your text body. When coupled with adequate borders on four sides, this font replicates the typing of a typewriter. When you notice closely, the characters and the words are monospaced for a better visual appeal.
AnmolLipi
The inventor of this font had a desire to produce a functioning amalgamation of traditional Gurmukhi script and Roman script. AnmolLipi comes in seven typefaces for better readability and allows the user to write international numbers with Gurmukhi font.
GHW Adhiapak
Adhiapak is Hindi for Teacher. Capturing the essence of its name, the GHW Adhiapak font sprinkles a dash of professionalism in your rather unsophisticated text. It captures the feel of Gurbani style and adds a modern touch to it. The formal appeal of this font makes it perfect for use at any occasion starting from a formal letter, ending at the party invitations. It has nine style options which include light, thin, script, bold, and black. 
Karmic Sanj
The creator designed this font to replicate the casualness of the Latin Script font, named Comic SansMS. Quite popular among the audience, this Gurmukhi font has an informal design that pairs well with any context. Depending on the variation requirement, the Karmic Sanj font provides you with the choice of seven styles – Heavy, light, thin, medium, book, black, and bold.
Also know about the Top 10 Punjabi Keyboard Apps for Android & iOS.
Exploring the Vibrant and Timeless Traditional Dress of Punjab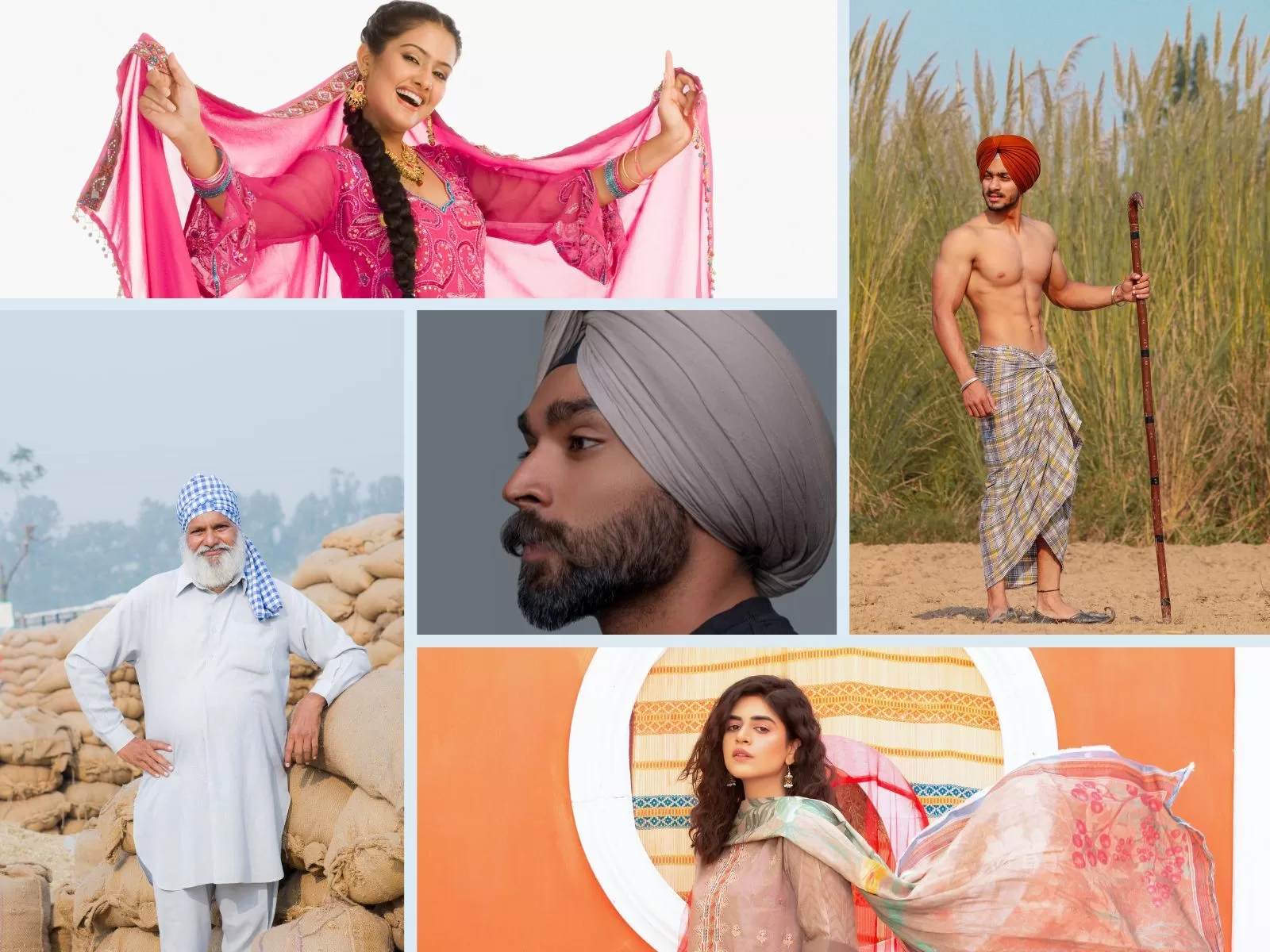 Punjab, the land of five rivers is known for its rich culture and heritage. Apart from their lively dance, music, and cuisines, the traditional dresses of Punjab are also a significant part of its culture. The traditional dress of Punjab is known for its vibrant colors and intricate designs.
From food to festivals Punjab is full of cultural treasures. Punjabis never forget their roots and you can still see them embracing their culture beautifully. Moreover, the traditional dress of Punjab reflects their culture and age-old heritage. You can clearly see the history and love for the art in their culture. In this article, we are going to explore the vibrant and timeless traditional dresses of Punjab in detail.
History of Punjabi Dresses
Punjab has a long and very interesting history so does Punjabi dresses. However, the dress culture of Punjab is highly influenced by several invasions and rulers. The designs and dresses changed during the reign of different dynasties and kingdoms. However, during the Mughal era, the traditional dress of men was Kurta Pajama and they used to wear pagri or turban.
While women during the Mughal era used to wear Anarkali suits and kurtas. They also used to carry a dupatta along with heavy embroidery. The religious dress of Sikhs includes a turban, a dastar, or a kirpan. This became a part of their identity and every sikh started wearing these elements as a part of their identity.
However, over time the dresses have evolved and have beautifully blended with modern fashion and trends. Now let's talk about the traditional dress of Punjab in detail.
Traditional Dress for Men
Kurta Pajama
When we talk about traditional dress for men the first dress that came to our mind is the kurta pajama. You can still see people in Punjab wearing Kurta pajamas on a regular basis and even on special occasions. These are typically long-sleeved shirt that reaches the knees and is worn with loose-fitting trousers taped at the ankles.
In ancient times kurta pajamas are made of breathable cotton fabric. Moreover, if you have ever attended a Punjabi wedding you must have seen most men wearing kurta pyjama. These have blended beautifully with today's fashion and trends. Kurta pajamas are available in so many different fabrics, designs, and patterns.
Dhoti
Dhoti is another traditional dress worn by Punjabi men. It is a long cloth wrapped around the waist, covering the legs. Unlike Kurta Pajama, Dhoti is made of silk or cotton and is usually white. It is paired with a Kurta and a Pagri or a turban.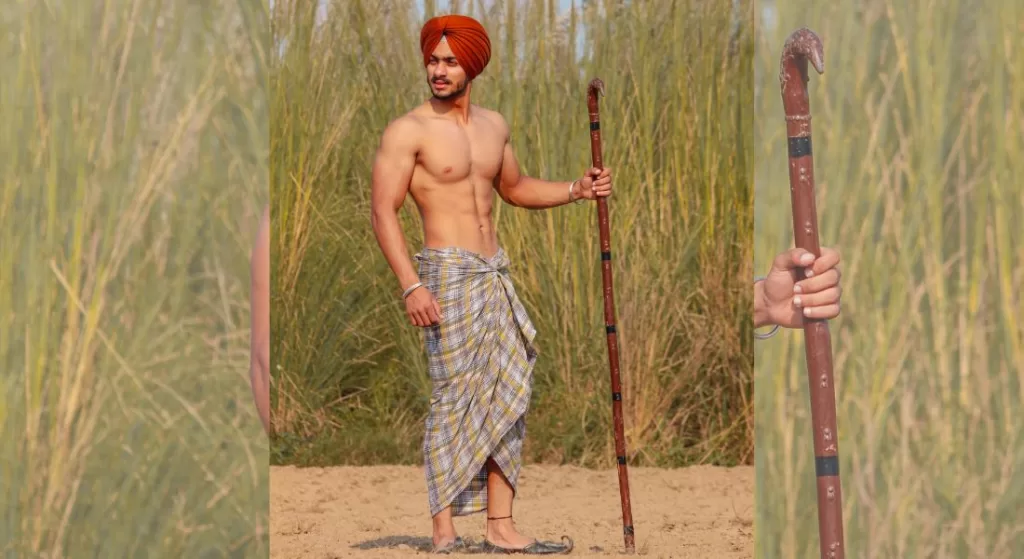 the dhoti was worn by men in rural areas of Punjab, particularly by farmers and laborers. It was seen as a practical garment suitable for hot weather and physical labor. The dhoti consists of a long rectangular piece of cloth that is wrapped around the waist and legs, creating a loose and comfortable bottom garment. However, unlike Kurta pyjama dhoti is not worn regularly today in Punjab.
Pagri/Turban
Pagri or Turban is an essential part of Punjabi dress to complete the traditional look. Turban tying is an art that has been passed down from generation to generation, and it holds a lot of significance in Punjabi culture. The turban's style and color signify the wearer's social and cultural status, occupation, and religion.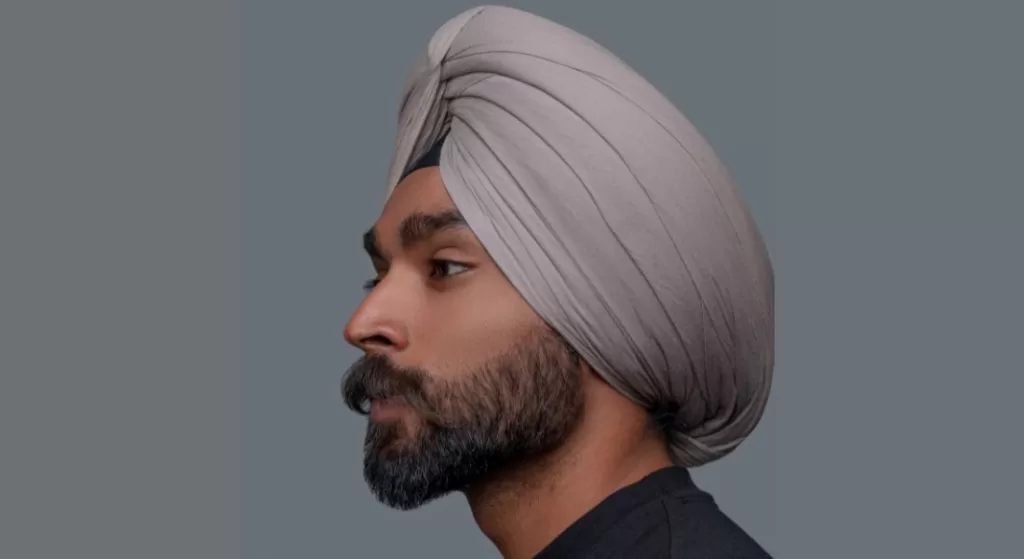 Turbans have a long history in Punjab and have been worn for centuries. They are deeply rooted in Punjabi tradition and have been associated with bravery, valor, and nobility. The turban symbolizes the rich cultural heritage and the warrior spirit of the Punjabi people
In Punjabi culture, wearing a turban is often associated with respect and dignity. It is seen as a mark of honor, especially among the elderly and in formal settings. By wearing a turban, individuals project a sense of self-respect and command respect from others.
Women's Traditional Dress
Salwar Kameez
The Salwar Kameez is a popular traditional dress worn by Punjabi women. It consists of a long tunic-style shirt and loose pants that taper at the bottom. The Salwar Kameez is often brightly colored, and intricate embroidery adds to its beauty. It is comfortable and easy to wear, making it suitable for daily wear. women wear these on a daily basis and especially on festivals in Punjab.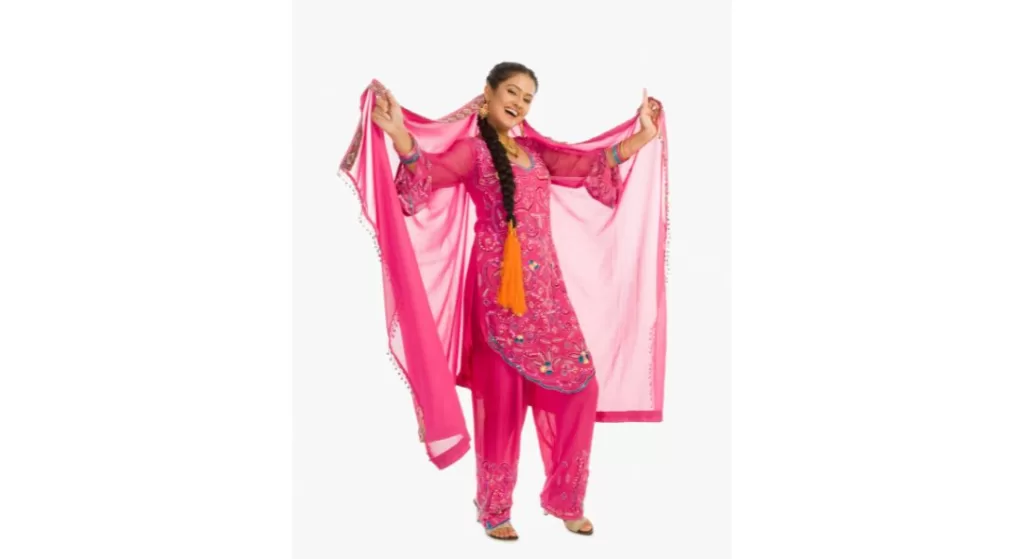 The salwar is the loose-fitting pant that is an integral part of the salwar-kameez. It is designed to be comfortable and easy to wear, especially during the scorching summers of Punjab. The salwar comes in a range of styles, from the simple plain white cotton salwar to the heavily embellished silk salwar.
The kameez is the shirt that is worn with the salwar. It is designed to fit snugly at the waist and flares out at the bottom. The length of the kameez can vary from waist-length to knee-length. The kameez comes in a variety of styles, from the simple cotton kameez to the heavily embellished silk kameez.
Dupatta
The Dupatta is a long scarf worn along with the Salwar Kameez. The Dupatta's style varies from being draped over both shoulders to being wrapped around the head like a veil. The Dupatta also comes with intricate embroidery, lacework, and embellishments that add a touch of elegance to the overall outfit.
Phulkari
Phulkari is a traditional embroidery that is native to Punjab and has been practiced for generations. The word Phulkari means "flower work" and is done on a piece of fabric using vibrant-colored thread. It is used to make shawls, dupattas, and even suits, adding an exquisite touch to the traditional Punjabi dress. You must have seen women's wearing this, especially at traditional functions and occasions.
Phulkari has been a part of Punjabi culture for centuries, and it reflects the rich artistic heritage of the region. It is deeply rooted in the traditions, customs, and values of the Punjabi people. Phulkari is closely associated with women in Punjabi society. Traditionally, it was the women who embroidered phulkari, often showcasing their creativity and skills. It became a symbol of femininity, beauty, and craftsmanship, passed down from one generation to another.
Punjabi Jewellery
Traditional Punjabi dress is incomplete without complementing jewelry. Punjabi women love to adorn themselves with jewelry, with gold being the most preferred metal. Traditional jewelry pieces include Jhumkas, Bangles, Necklaces, and Maang Tikka. These pieces of jewelry are often passed down from generation to generation and hold sentimental value.
Conclusion
The traditional dress of Punjab is a reflection of its culture and way of life. It is colorful, bright, and full of life, representing the zest and vibrancy of the Punjabi people. The traditional dress of Punjab is known for its distinctive styles and patterns, each reflecting a different region of Punjab, from the cotton fields of Malwa to the lush green fields of Majha.
Punjabi dress has come a long way from its ancient roots, with modern twists making it more popular and versatile. The colorful dresses, intricate embroidery, and vibrant designs epitomize the rich culture and heritage of Punjab. Whether it is a wedding, festival, or everyday wear, the traditional dress of Punjab is comfortable, easy to wear, and beautiful.
11 Best Toy Shops in Mohali for All Age Groups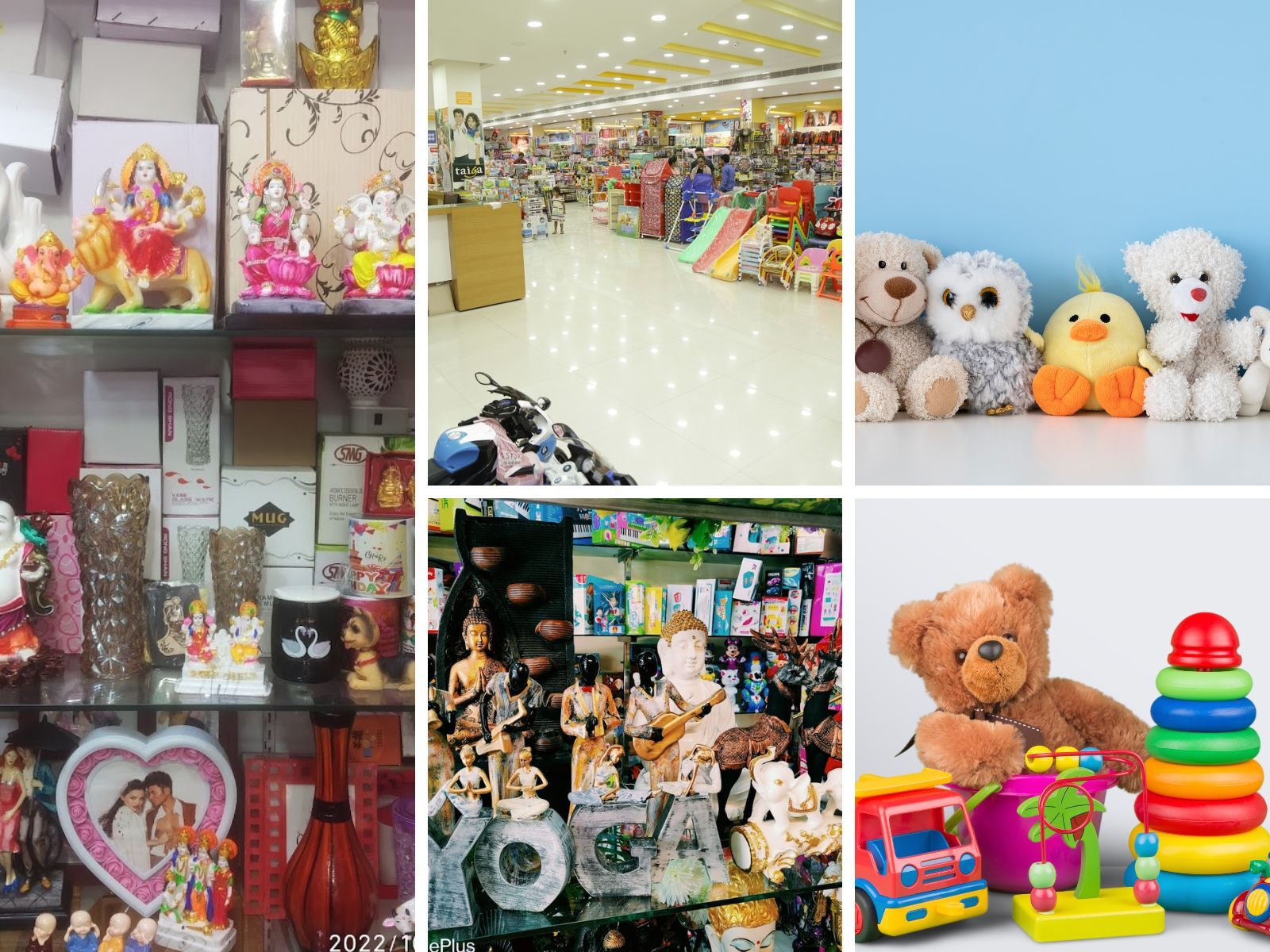 Mohali is a beautiful and progressive city in Punjab. Why? Because the city is an upscaling hub that has a large number of retail centres, workplaces, entertainment zones, and more, including toy shops that sell colourful toys. In addition to being locations to buy toys, these sites provide a fun and instructive experience, especially for children.
Toy stores are magical places where children can find their beloved dolls, action figures, games, puzzles, and other toys. The items offered in these shops attract them while also promoting their social, motor, and cognitive growth. Thanks to the wide selection of options, parents can discover toys for any special occasion that are suitable for their child's age, interests, and budget.
The overall buying experience at Mohali's toy & game stores is enjoyable for customers of all ages. One can find a toy that fits their interests and budget thanks to the wide selection of toys accessible. In order to indulge in some toy shopping while visiting Mohali, stop by one of the city's many toy shops. 
1. Toyz Land Mohali
If your child can't stop crying and wants a new type of toy each time, then Toyz Land Mohali will solve the problem. After all, it is amongst the popular toy stores in SAS Nagar. Each and every toy sold is of exceptional quality, which your child will definitely enjoy while playing. 
At a very reasonable price, there are toys available for boys and girls at this toy shop, covering a range of age groups. Your child may be as young as a few months old or around 8 years old, you are going to find something or the other for your lad. 
Note that the toy store is open from 10 AM to 8 PM, so plan your visit accordingly.
Address: SCO-62, Phase-5, Main Market Mohali Adjoining Indian Bank, opposite Chemma Hospital, Sahibzada Ajit Singh Nagar, Punjab 160059
Contact No: 099155 77611
2. Hamleys
One of the most reputed and international toy shops not only in Mohali but the entire world is Hamleys. This oldest toy store in the world has been the first choice for many parents to buy toys and games for their children. 
Hamleys has a reputation for selling the finest quality toys, which are tested by toy experts. From teeny toddlers to tech-loving pre-teens, everyone coming in the between can find something fun and enjoyable for themselves. 
If you go through the website, there are various categories from which you can select the kind of toy you wish to buy. For example, sports, outdoor, school, travel, baby gear & utility, activity toys, playsets, soft toys, action figures, building blocks, puzzles, impulse toys, music, action games, etc. 
At Hamleys, you can find popular brands of toys like Lego, Hamster London, Nerf, Shooting Star, Hasbro Gaming, Play-Doh, Super Buddy, PlayShifu, etc. Although these toys and games are a bit on the expensive side, the discounts and lucrative offers will help you save some bucks. 
Address: PMPH+RH5, VR Punjab Mall Rd, Sector 117, Sahibzada Ajit Singh Nagar, Punjab 140307
Contact No: 0172 670 3117
3. Nanak Gift and Toys Shop
For any special occasion, Nanak Gift and Toys shop is not going to let anybody leave the store empty-handed. Mr Arora, who runs the shop, is very helpful when it comes to presenting things that the customer needs.
What separates it from other toy shops is its top-notch packaging and fast delivery to customers.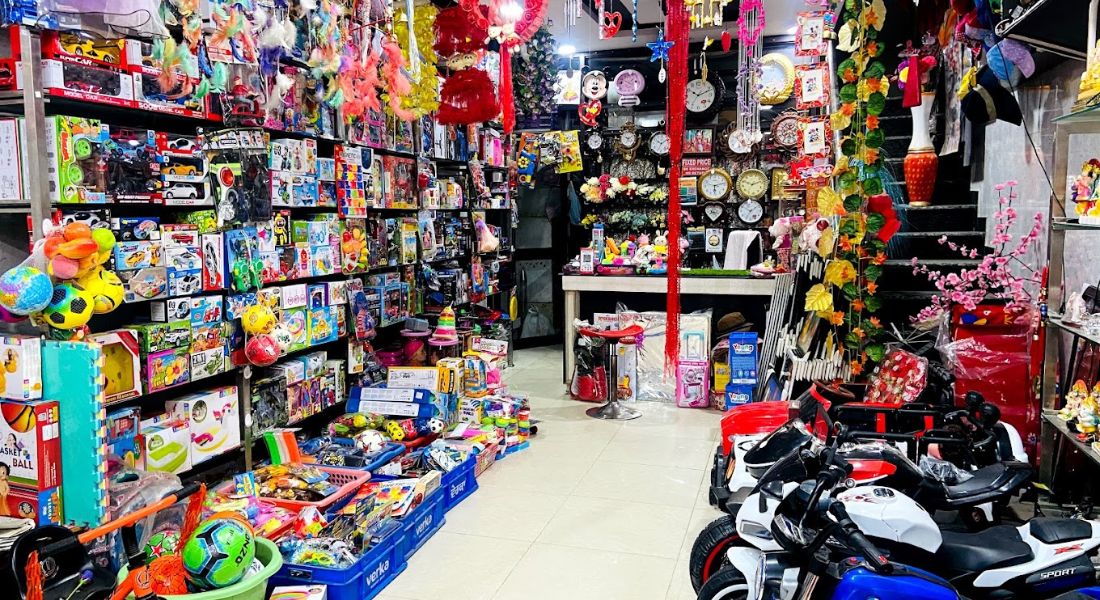 From various cars for boys to bubbly girly toys, there are a lot of options to choose from. Anyone who wishes to gift something creative or entertaining to their relatives can find that too. 
The most beneficial point is that this gift cum toy shop offers a lot of discounts on special occasions like Valentine's, Christmas, Diwali, etc. Also, note that the shop opens at 9:30 AM and closes at 9:30 PM from Monday to Saturday. However, on Sundays, the timings change, and the shop is open from 10 AM to 9:30 PM. 
Address: Near the central bank of India, Sector 78, Sahibzada Ajit Singh Nagar, Punjab 140308
Contact No: 090416 26332
4. Toy Plaza
Mr Rohit, who owns the shop, is very kind and suggestive in nature. He not only listens to the requirements of his customers but also suggests him better options at reasonable prices. It is something that you may not find at other toy stores.
Besides the owner's cooperation, you will be impressed by the wide selection of toys available at the shop. Moreover, at very reasonable prices, you will get hands-on quality toys and gifts. 
Address: Booth No 4, Basement Near Burger Point, Phase 3B-2, Sector 60, Sahibzada Ajit Singh Nagar, Punjab 160059
Contact No: 098143 84099
5. Rama Stores
If you are coming to Rama Stores, you will feel like you have come to Mohali's, one of the best toy shops. There is a huge space in the basement where you will everything from newborn baby products to games for a range of age groups.
Various products available at the store are clothing, action figures, feeding products, sports goods, rides, scooters, bikes, bicycles, furniture, toys, games, dolls, accessories, etc.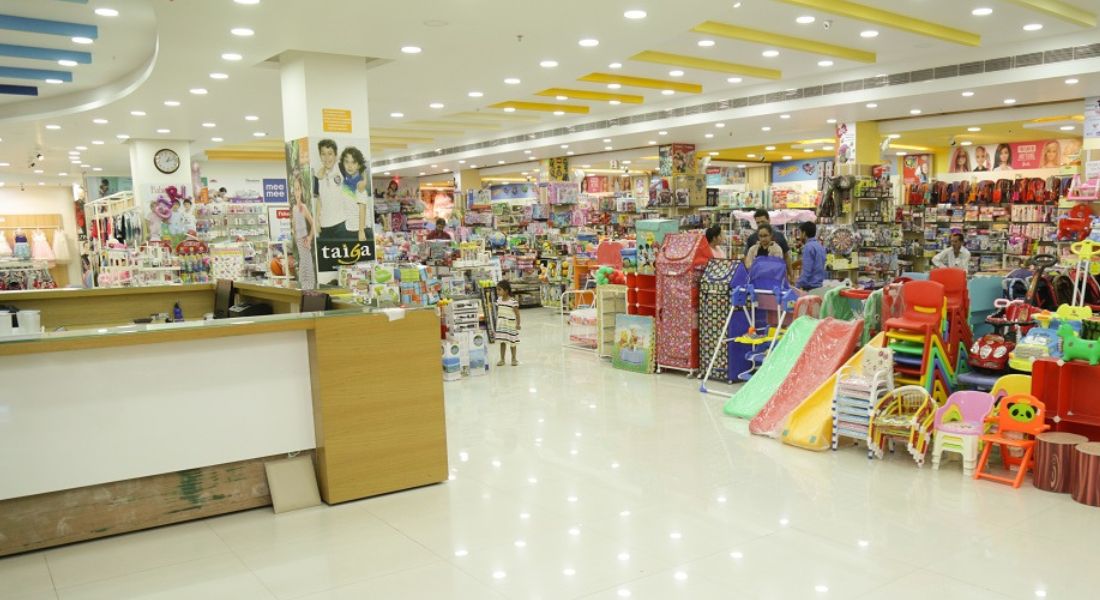 Moreover, all these products are from reputed internationally popular brands like Chicco, Fisher Price, Funkidz, etc. It is fair to say that after Hamleys, Rama Stores is one of the biggest kids malls and toy stores in Tricity.
Not everything is on the pricy side, but if you want, there several end-of-season sales that will not burn a hole in your pocket. After all, kids deserve to play with quality toys and games. 
Plus, the store is open from 11 AM to 8:15 PM every day, which means you can visit them anytime between these hours. If you want to get more information, go to the website directly.
Address: Phase 8 B, Plot E 236, NH 5, Near Old Rama Creations, Industrial Area, Sector 74, Sahibzada Ajit Singh Nagar, Punjab 140308
Contact No: 098727 80236  
6. Chhabra Gift And Toys
Of all the toy shopes in Mohali, Chhabra Gift and Toys is a perfect gift and toy shop selling very attractive and reasonable products. As per the reviews on their website, some of the products sold at the store are soft toys, flowers, electronics, photo frames, balloons, toy guns, god figurines, dolls, key chains, etc.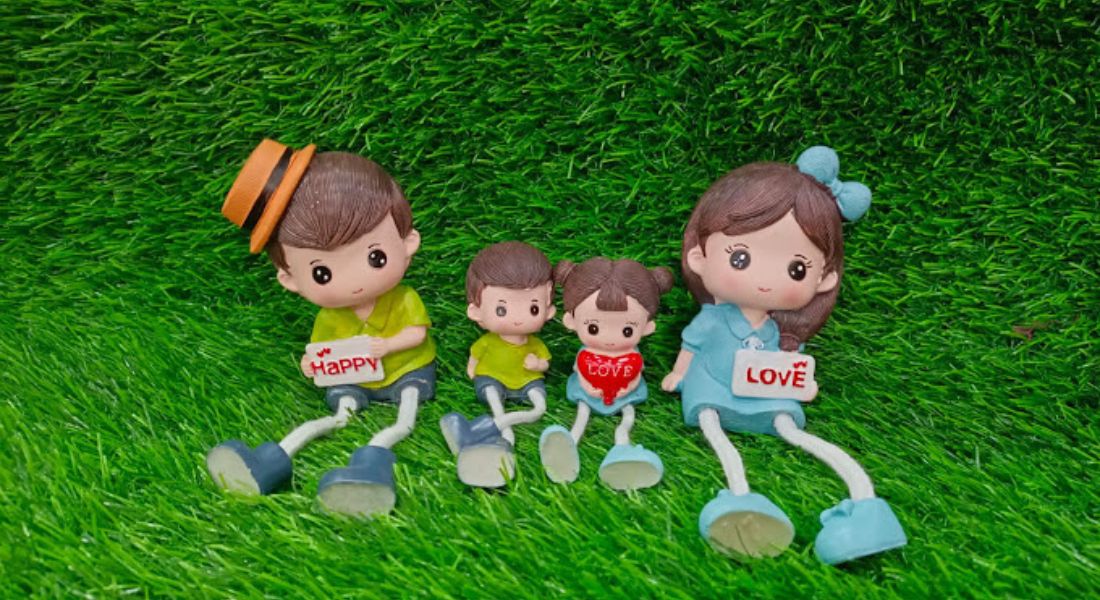 In fact, the variety of automatic toys is so varied that your little one is going to love playing with them too. Remote cars of the latest designs are available for kids who enjoy racing with other kids. 
Address: Shop No. – 248, Phase- 3b1 Chandigarh Sector 59 S.O Sahibzada Ajit Singh Nagar, Chandigarh, 160059
Contact No: 090414 43860
7. Bacha Land
If your tiny tot is a big fan of Pokemon cards, visit Bacha Land. Believe me, it would be a great choice among all toy stores. The collection of toys for boys and girls of every age group is available at this top shop. And that too at genuine rates.
The best way is to go there yourself with your child and get him or her the things he or she likes. Additionally, note that the store is open from 10:30 AM to 9:30 PM, so plan your visit accordingly. 
Address: SCO 7, 1st floor, Sector 68, Sahibzada Ajit Singh Nagar, Punjab 160062
Contact No: 090411 13681 
8. Nanu's Toyland
One of the best toy shops in Mohali is Nanu's Toyland. Why? Personally, I have visited the store and found that they sell so many toys of top & popular brands in the industry. For example, Funskool, Hasbro, NERF, Fisher Price, Hotwheels, Barbie, LEGO, etc. 
Besides toys, you can find more things that are excellent to gift, are novelties, water fountains, table lamps, flower vases, wall clocks, etc. Not only is their service top-notch, but there is everything available for every price range. This means that you can choose your buying as per your budget.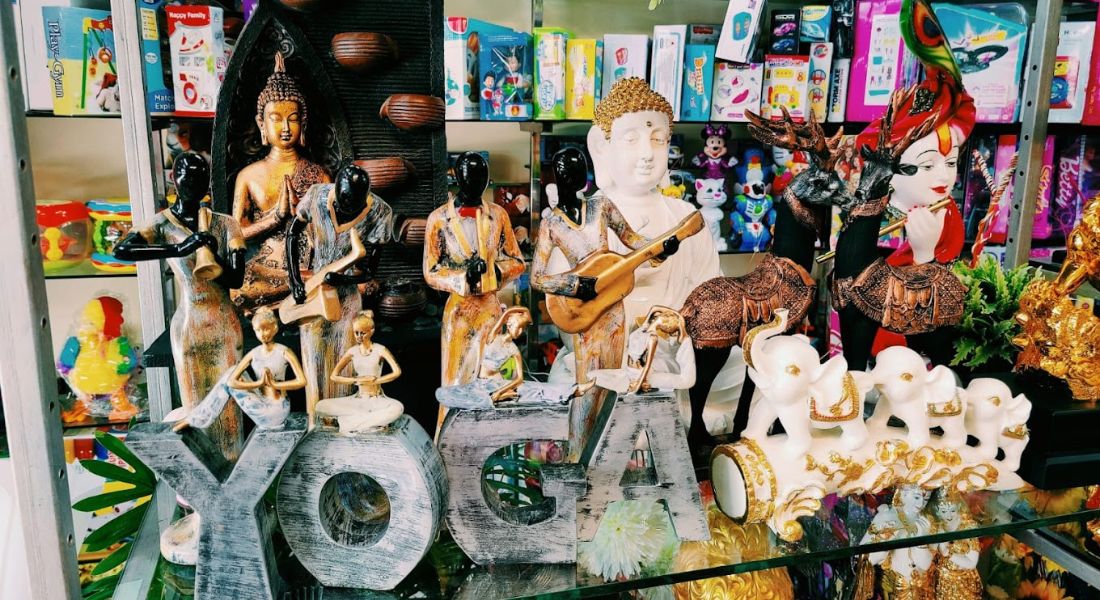 As far as its timings are concerned, they are open from 10:30 AM to 8:30 PM till Saturday. However, the timings are different for Sunday. So, better give them a call before showing up at the toy shop. 
Address: SCO No. 26, Ext 6, Sector 125, Desumajra Road, Near Sanatan Dharam Mandir, Sunny Enclave, Kharar, Sahibzada Ajit Singh Nagar, Punjab 140301
Contact No: 099150 37775
9. RJ Toys and Gifts
Located in the prime location of Mohali, RJ Toys and Gifts has various toys and gifts that will make your child really happy. From colourful toys for toddlers to soft toys for everyone, the toy store has everything you need.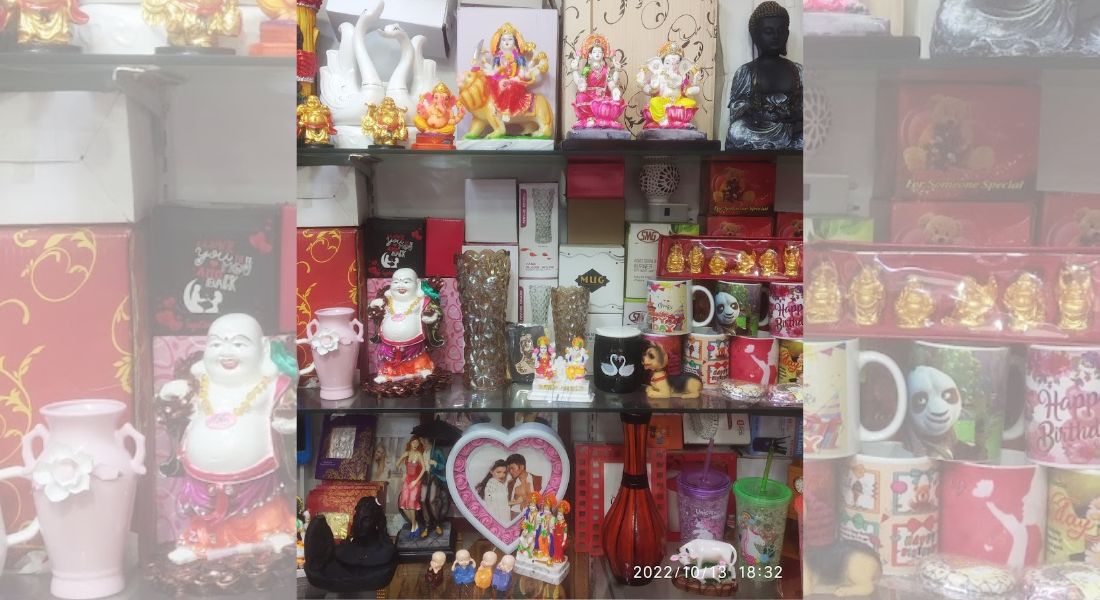 Address: Shop No 284 New Janta Market, Phase 3B-1, Sahibzada Ajit Singh Nagar, Punjab 160059
Contact No: 081680 01018
10. Wonder World
Opened 9 to 9, the ones searching for an exclusive range of toys can opt for wonder world. Good quality, excellent customer service, friendly staff, and reasonable prices are the benefits you can avail of at this store. 
Address: 75-76 Subway Basement, Shivalik Shopping Plaza, Kharar – Landran Rd, opp. YES Bank, Greater Mohali, Shivalik City, Kharar, Punjab 140307
Contact No: 099149 58450
11. Kids Gallery
Certainly one of the most fun toy shops in Mohali. Kids Gallery is one of the most preferred choices because, in terms of toys, gifts, and prices, the store has a lot of options. So, what are you waiting for, go and grab everything your child will love. You can visit the store anytime between 10 AM and 9 PM. 
Address: Balongi Rd, Phase 3, Industrial Area, Sector 58, Sahibzada Ajit Singh Nagar, Punjab 140308
Contact No: 098140 67306
Top 10 French Classes in Mohali – DELF & TEF Certified for Immigration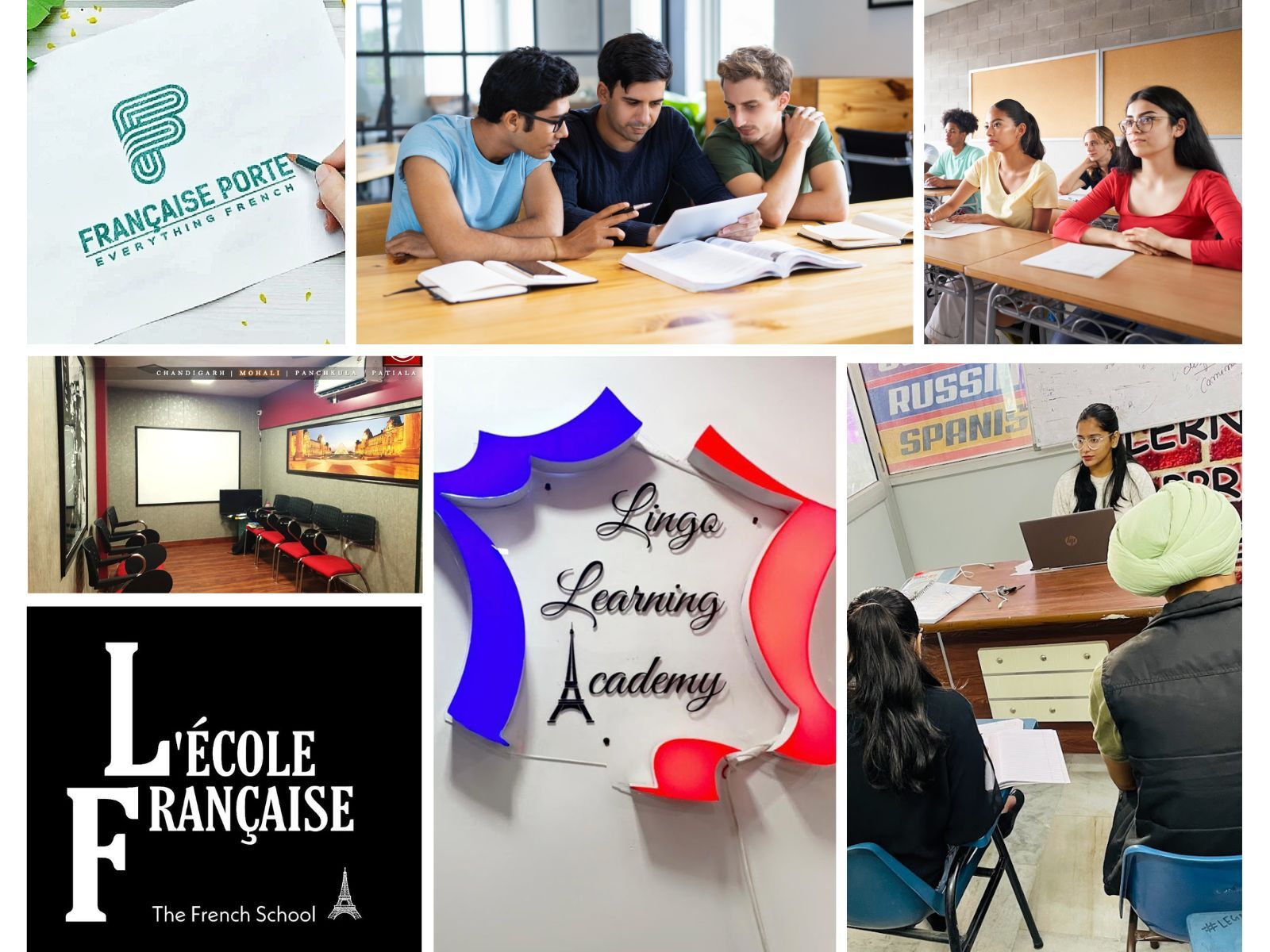 French nowadays has become an important aspect, just like appearing for IELTS to get enough points for immigration. I am sure if you are looking for french classes in Mohali, there are possibly three reasons for it. 
The first is definitely to clear levels of DELF and immigrate to places like Canada, France, and more. The second of all reason could be that your child has taken up French in school and wants to pursue the language. The last reason is the love and passion for learning a new language. 
Nevertheless, your reason for learning could be any, but learning a new language from a professional is very important. As a french professor myself, I have suggested to you nothing but the best in this skill.

Although I would want you to choose me or give me a call regarding your desire to learn French, still do not forget to check out others too. Select the teacher or institute at your convenience. 
1. Lingo Learning French Academy
You may be a beginner, an intermediate or a professional who just wants to brush up on speaking. Lingo Learning French Academy offers various courses tailored to your needs. If you are running against the time and wish to clear your DELF A1 or DELF A2, the institute solves that problem too.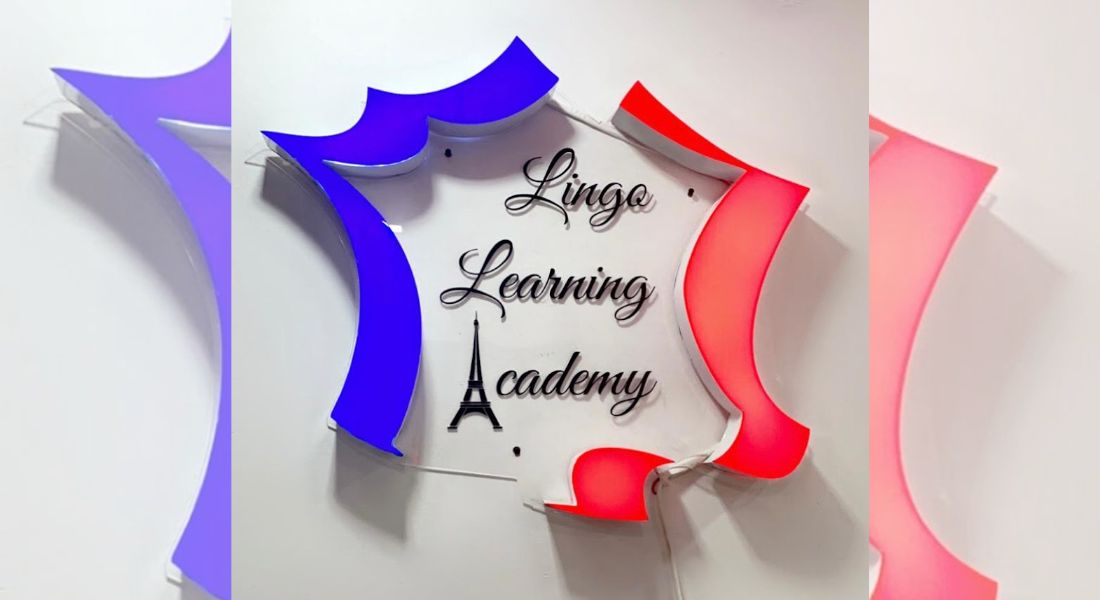 For the ones who are absolutely passionate about Francaise, advanced levels of DELF B1 & B2 are also available. Some of the other advantages of learning the language at the institute are experienced staff, flexible timings, and an engaging way of teaching. 
Thanks to the free demo class, you will be able to decide if you like the environment or not. This definitely helps you in deciding what's best for you. 
Address: SCF 25, 2nd Floor, near IndusInd bank, Phase 3B-2, Sahibzada Ajit Singh Nagar, Punjab 160059
Contact No: 073470 43631
2. Francaise Porte, French Classes in Mohali
Francaise Porte is run by a 24 years old young girl who is absolutely in love with the French language and culture. No language, especially a new one, cannot be learnt in silence. Therefore, if you enrol in Francaise Porte, French classes in Mohali, you should expect to speak, listen, and express a lot.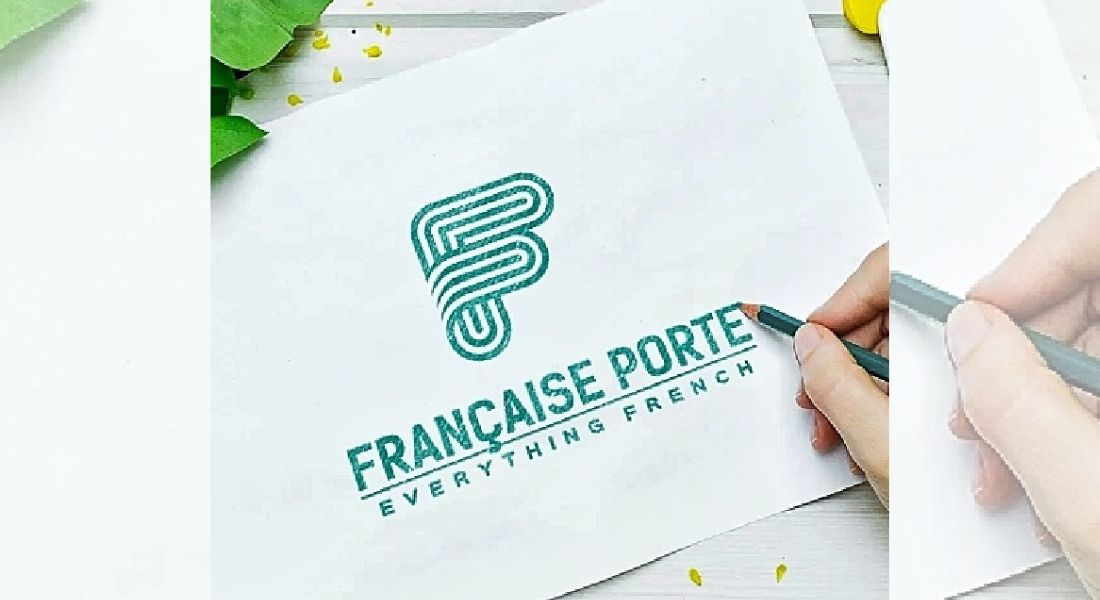 Furthermore, you will work on important principles like engagement, dedication, and quality. So by learning something extraordinary, you will feel the satisfaction of spending your money on the course. As far as various courses are concerned, there are plenty. From DELF to French in schools, you can select any. 
Home tuition, one on one classes, flexible timings, a free demo class, and a 10-class payment cycle make it convenient for anyone who wants to keep a tab on their performance and money spent too. 
I recommend you to check out the website to get the basic information and make a call to start the exciting journey of learning Francaise. Just come with a pen and a personal notebook, and leave everything to your tutor. From the course's hard material to online exercise practice, all will be covered in the class. 
Address: HIG 757/C, Phase 9 Sahibzada Ajit Singh Nagar, Punjab 160062 India
Contact No: 098881 70977
3. Rising Beavers Academy
If your sole aim is to learn, explore and excel in the French language, you are in the right French class in Mohali. Rising Beavers Academy has experts who will help clear important professional embassy-certified courses like DELF, DALF, TEF Canada and TEF.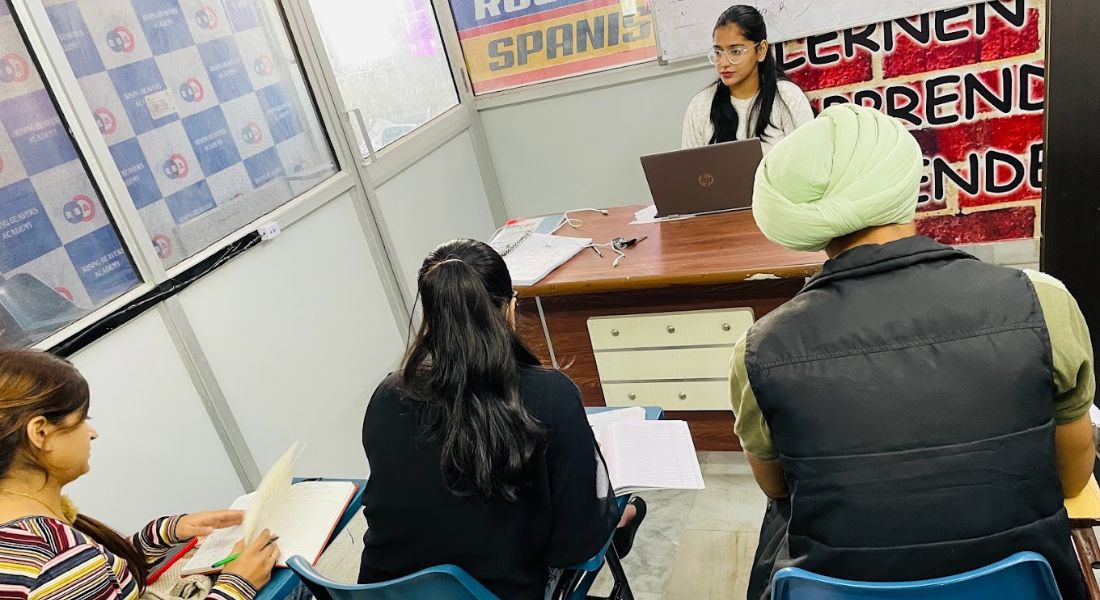 There are several courses like classes for kids, beginners, or advanced too who just want to bring fluency in the language. Not just that, but they understand that the requirements of every individual are different, so there are types of training at your disposal. Like Group training, private group training, one-to-one training, and corporate training. 
The institute will offer each student online access to study materials that will include reading passages, grammar exercises, listening practices, and a list of vocabulary. For additional details, go straight to Rising Beavers's website. 
Address: SCF-45, 2nd Floor, above Oppo Store, near Guru Nanak Sweets, Phase 10, Sahibzada Ajit Singh Nagar, Punjab 160062
Contact No: 098156 58526
4. FrenchAce Mohali
Say "Bonjour" by enrolling in one of their courses. With over 9 years of excelling in the same field, FrenchAce is going to make the learning journey very smooth and easy. Also present in 9 prime locations, FrenchAce Mohali has by now partnered with prestigious universities and corporates. 
Besides teaching you the best way possible, they give 100 per cent free Canadian Immigration Advice to each of their students. Some of the interesting perks of choosing FrenchAce Mohali are that you will be taught by Ex Alliance Française faculty, and you get a lifetime A1 enrollment. It means that you pay a fee once and learn as many times as you want to in your life.
To give their students a French cultural experience, there are frequent movie and wine sessions. 
Address: 3B2, SCF 17, 2nd Floor Phase, Sahibzada Ajit Singh Nagar, Punjab 160059
Contact No: 077110 51000
5. Academy Française Mohali
You may be a school student who has opted for French as an additional language or a professional who wants to immigrate to a French-speaking country, Academy Française Mohali will help you a great deal. 
The team of teachers have a lot of expertise to coach TEF, TCF Canada, DELF, DALF, and TEF Canada. The style of teaching is result-oriented and dedicated to letting students excel in the language and gain enough confidence. After learning from one of the top French classes in Mohali, you will earn the mastery that will give you proficiency in this language.
Address: S.C.F 7, Phase 11, Sector 65, Sahibzada Ajit Singh Nagar, Punjab 160062
Contact No: 089689 26287 
6. L'École Française
If you reside in or near Kharar Landran Road, L'École Française has a tailored curriculum that is going to suit your needs and requirements. The teaching strategies employed by the teachers are organised and well-structured, so there is no place for confusion. 
Because students coming to learn is their first priority, any complaint or query is handled with utmost seriousness. Overall the management at this French school will not let you regret your decision of choosing to learn a totally new language.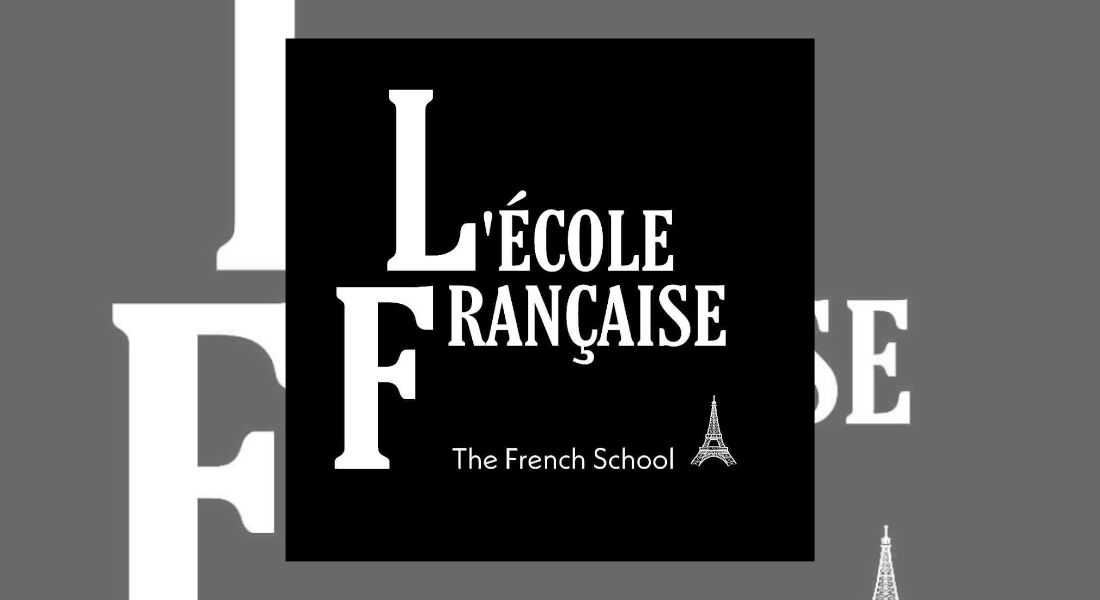 The professor who teaches understands the problems faced by the students, so they are encouraged to share their problems without doubt or hesitation. The school opens at 9:00 am every day and closes at 7:00 pm. However, give them a direct call to fix a spot for yourself. 
Address: Hampton homes, Kharar – Landran Road, next to JTPL city Landra, Sector 115, Kharar, Punjab 140301
Contact No: 077106 77113
7. Tricolore French
Run by Neerja, Tricolore French has been imparting the language to students for a very long time. Basically, it's her commitment and dedication to teaching French that her students absolutely love her.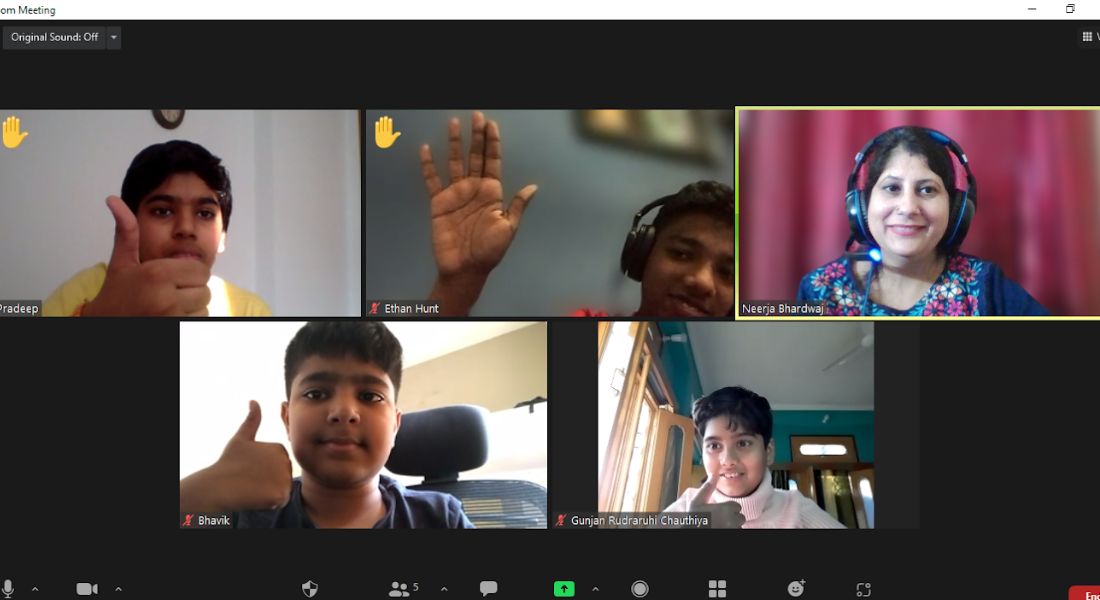 If you have kids who are unable to score well on their French test and want to better their scores, you should definitely contact her. In a short period of time, your ward will be able to speak fluently and understand the language well. If you are interested in trying out for a class, give her a call. 
Address: AP- 439, Mohali Hills, Emaar, Sector 109, Sahibzada Ajit Singh Nagar, Punjab 140307
Contact No: 070870 95137
8. The French Cube
Are you interested in learning this new language in a group rather than alone? Well, it is very much possible if you choose The French Cube. Run by Anchal Dhingra, she is well-versed in the language and teaches A1, A2, B1, & B2 DELF levels, which includes all the French classes.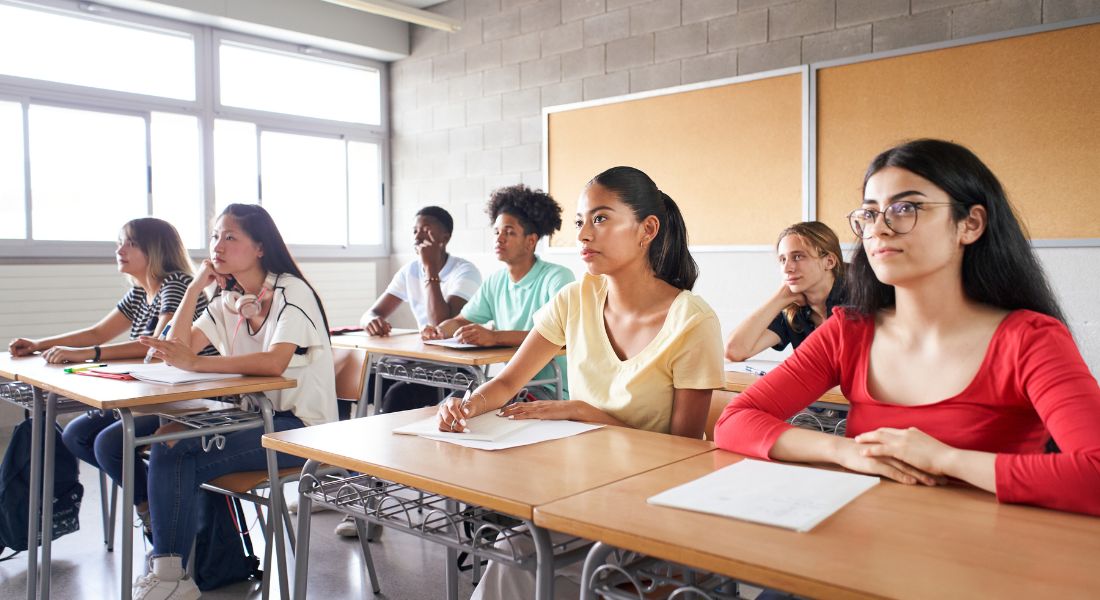 Not just this, she also prepares students for TEF so that they can appear for important embassy exams and pursue their dream of settling in a different country. Thanks to its prime location, many people will find it convenient to attend classes. 
If you are the type of person who is more comfortable studying alone rather than in a group, that option is also available at this institute. 
Address: #2679, Phase 7, Sector 61, Sahibzada Ajit Singh Nagar, Punjab 160062
Contact No: 079865 60520
9. Alpe Francais, Mohali 
Do you have other plans on weekends and have no time to study or learn anything new? The good news is that Alpe Francais is closed on weekends and open from 10 am to 8 pm on weekdays. 
Ms Surekha operates the institute and has teaching experience of so many years now. The way she imparts the new language to her students is very engaging and encouraging. After any course with her, you will come out as a person who understands and is able to speak French. 
Not only is she hard-working in teaching, but she is always humble towards her students. Furthermore, you are going to enjoy and at the same time get a strong hold on French. It is because she plans her lessons very carefully. So, you can say it is one of the best French classes in Mohali.  
Address: Sunny Enclave, House # 8573B, Sector 125, Kharar, Punjab 140301
Contact No: 070185 53107
10. The French Nation, Mohali
If you are on a hunt to find the top French classes in the city, The French Nation in Sector 91 will stop your search. As a trainer or language expert, Ms Natasha has all the skills and knowledge to teach the language to new students.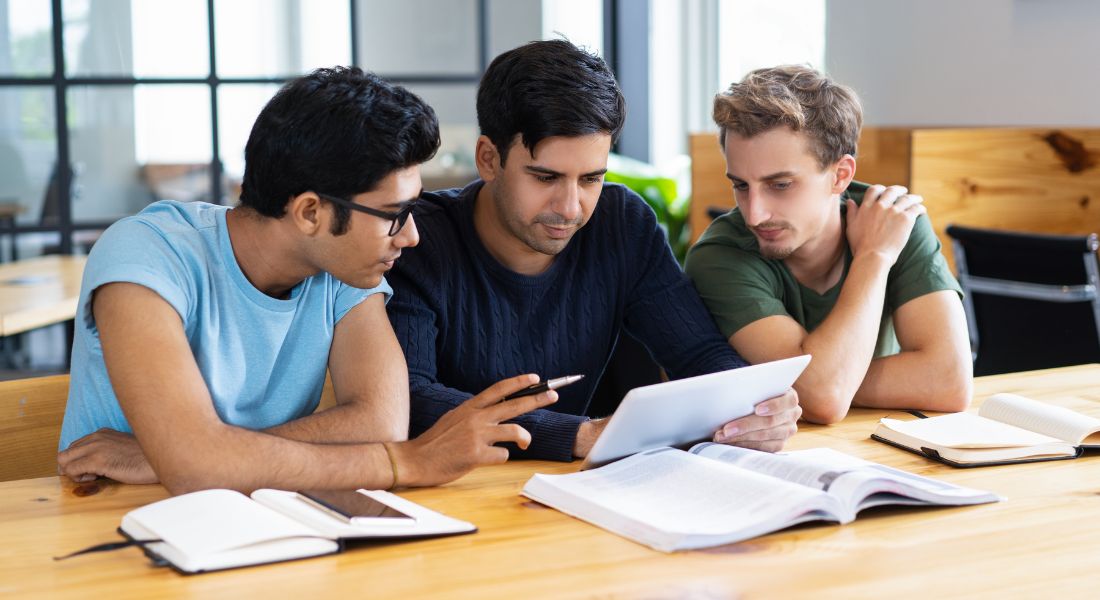 Additionally, she is very helpful in terms of explaining and clearing all the doubts her students have with respect to the language. Overall the environment of the class is suitable for students to learn and live in this new language. The bonus is that as a French teacher, she will deliver nothing but the best. So, take out time and contact her to ask all the questions regarding the fees, timings of the classes, and many more. 
Address: House No 647, Sector 91, Sahibzada Ajit Singh Nagar, Punjab 160071
Contact No: – 
The Bottom Line
If you live in or around Mohali and want to start learning something new, these 10 best French classes in the city will help you out. There is something or other for everyone with different needs. Just check them out and go for a demo class to finalise your day of learning French.

Au Revoir, À Bientôt!