Mohali City Population 2023
Mohali is a well-established and developing city in the Mohali district of Punjab. This city is also known as Sahibzada Ajit Singh Nagar or Ajitgarh. And there are a lot of people who live in the city. And interestingly, every year Mohali population has been increasing significantly. Why?
Because Mohali is progressing rapidly to become Punjab's IT Hub. It is the administrative headquarters of the Mohali district. So, business owners, job lookers, freelancers, tech savvies, and people looking for various job opportunities prefer coming to Mohali each year.
Furthermore, the city is also one of the six Municipal Corporations. The Municipal Corporation, which comes under Mohali Metropolitan Region, governs Mohali city.
Mohali Population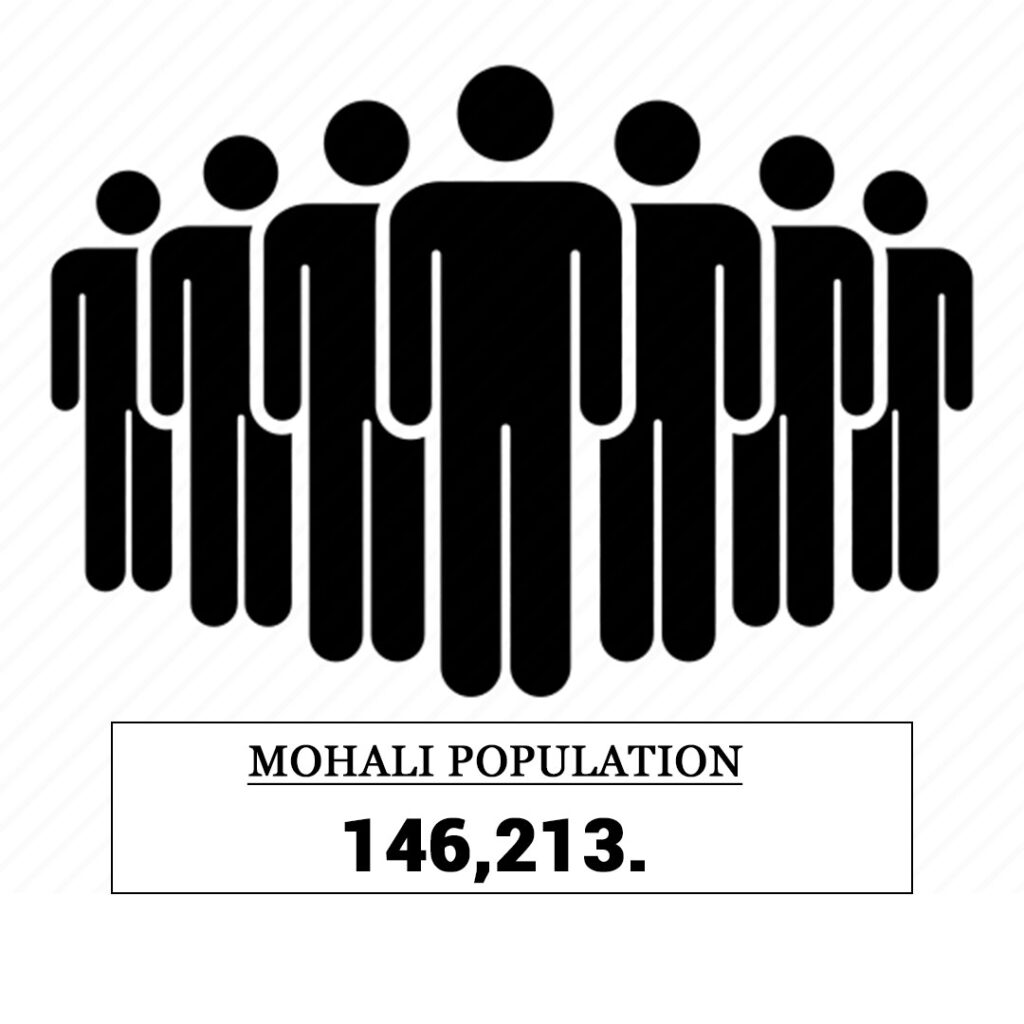 According to the 2011 Census of Mohali, the total population in Mohali was 146,213. Out of which, the number of males was 76,507, and the number of females was 69,706. The estimated Mohali population in 2021 is 160,747.
The total number of children (aged between 0-6 years) as per the 2011 Census was 13,820. The number of male children being 7,324, and the number of female children was 6,496. The estimated number of children (aged between 0-6 years) in 2021 is 15,194.
The sex ratio of Mohali is 911, and the Child Sex ratio is 887. These data are according to the 2011 Census report of Mohali.
The 2011 census report of Mohali states that the total average literacy rate (in %) is 91.96. For males, it is 93.67%, and for females, it is 90.08%.
However, the estimated Mohali population of 2023 is 200,000. Furthermore, the number increases to 240,000, which is inclusive of Mohali city and the outer areas. In this demographic, the estimated Mohali population of males in 2023 is 581,861, and 511,633 is the count for female counterparts.
Mohali population – Religion-wise Statistics
The different religions in numbers according to the 2011 Census report of Mohali are:
Hindu – 76,005
Muslims – 2,808
Christian – 1,322
Sikh – 85,983
Buddhist – 82
Jain – 293
Not Stated – 318
The estimated Mohali population of these religions in 2021 are:
Hindu – 83,560
Muslims – 3,087
Christian – 1,453
Sikh – 94,530
Buddhist – 90
Jain – 322
Not Stated – 350
Religion Statistics Percentage-wise
India has only one city with a Sikh majority, which is the city of Mohali. Around 51.53% of the total population in Mohali follows the Sikh religion. Following this, the second most followed religion in Mohali is Hinduism, with 45.55% of people following this religion.
Around 1.68% of the population in Mohali follow Islam, 0.79% follow Christianity, and 0.05% follow Buddhism.
And for the other religions, 0.18% follow Jainism. 0.03% of the Mohali population follow other religions, and approximately 0.19% belong to the No Particular Religion Category.
Mohali Population in Metropolitan Areas
Mohali's metropolitan areas are S.A.S. Nagar, Sector- 66, Sector-67, Sector-68, Sector-69 and Sohana.
The 2011 Census report states that the total Mohali population in metropolitan areas was 176,170. Out of this total number, the total number of males is 92,301, and the total number of females is 83,869.
The estimated population in the Mohali metropolitan area in 2021 is 193,681.
According to the 2011 Census, the total number of literates in the Mohali metropolitan area is 146,372. This number consists of 78,001 males and 68,371 females.
The number of children (aged between 0-6 years) is 16,819, the number of male children in this number is 8,994, and the number of female children is 7,825.
The estimated number of literates in Mohali for the year 2021 is 160,92. And the total number of children (aged between 0-6 years) in 2021 is estimated to be 18,491.
The average literacy rate in percentage of the Mohali metropolitan area is 91.86%. Out of which, 93.63% are males, and 89.91% are females. The total sex ratio is 909, and the Child Sex Ratio is 870.
Mohali Census Report for Homeless People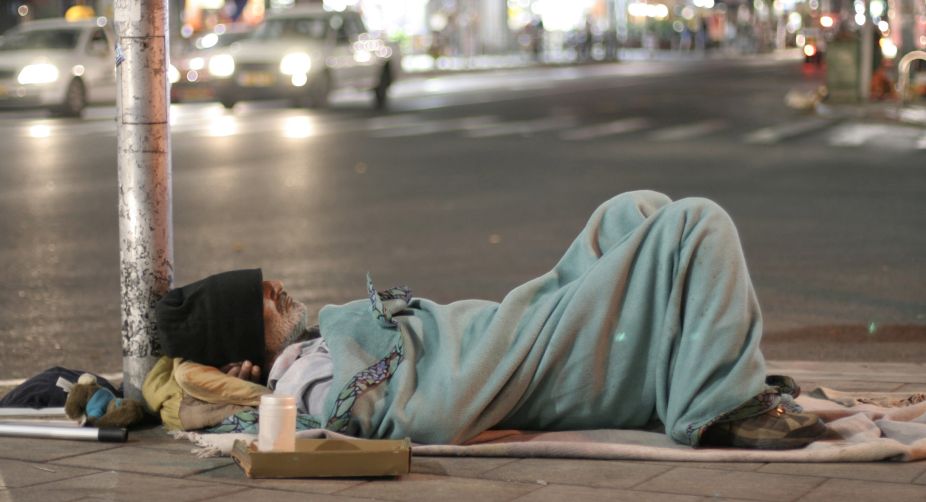 By the 2011 Census, 1,016 families are homeless in Mohali city. They live on footpaths or in the absence of a roof cover. The total number of homeless people in Mohali is 4,771. This is approximately 0.48% of the total Mohali population. There are chances that the estimated population of
Conclusion
All this data regarding the population of the city mentioned is from the Government of India. There might be some errors regarding the Census details for which we are not accountable.
This was all about the article. I hope the information provided in this article seemed helpful to you. Also, know why Mohali STD Code is the same as Chandigarh and Panchkula.
Top 10 French Classes in Mohali – DELF & TEF Certified for Immigration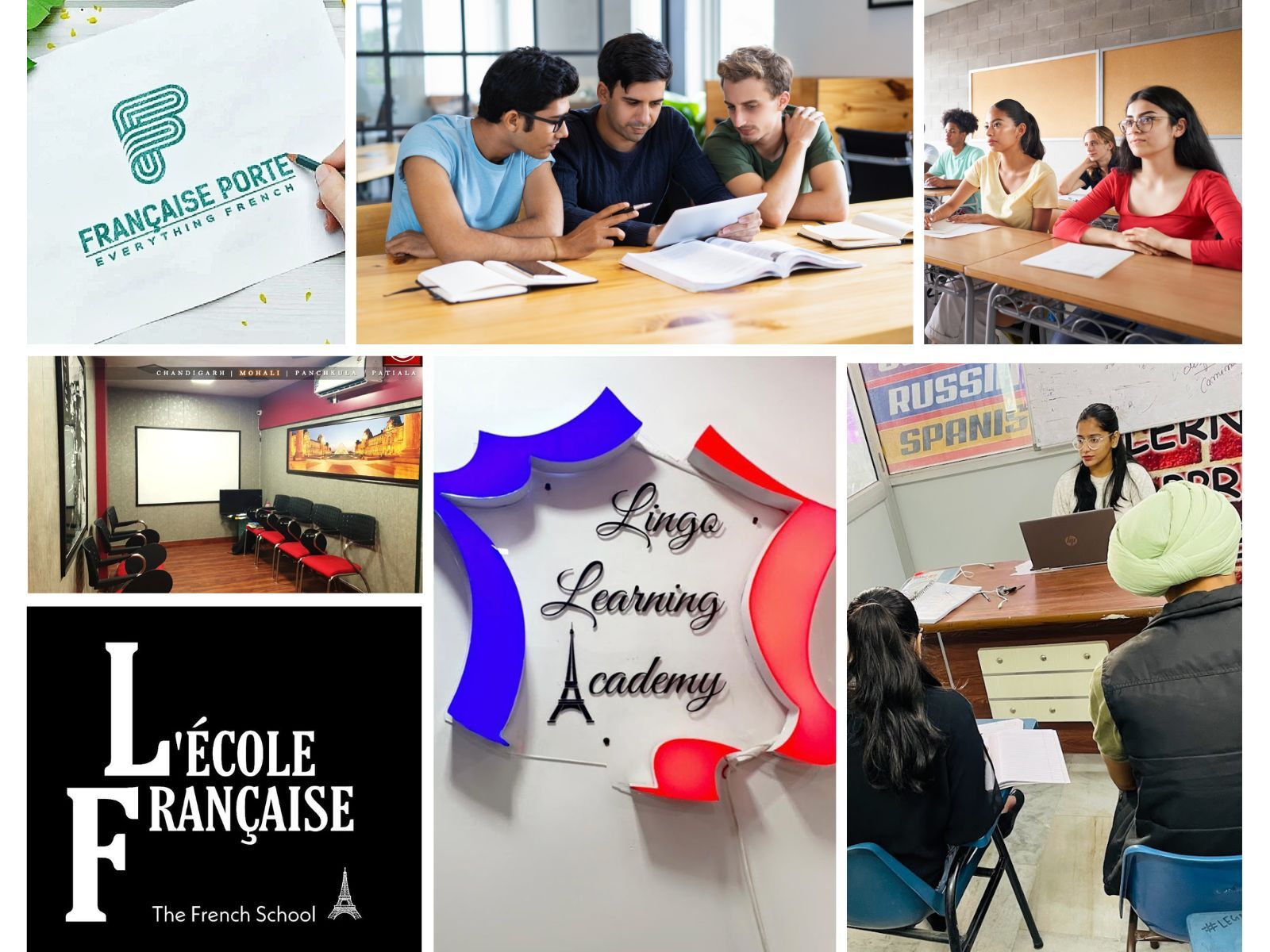 French nowadays has become an important aspect, just like appearing for IELTS to get enough points for immigration. I am sure if you are looking for french classes in Mohali, there are possibly three reasons for it. 
The first is definitely to clear levels of DELF and immigrate to places like Canada, France, and more. The second of all reason could be that your child has taken up French in school and wants to pursue the language. The last reason is the love and passion for learning a new language. 
Nevertheless, your reason for learning could be any, but learning a new language from a professional is very important. As a french professor myself, I have suggested to you nothing but the best in this skill.

Although I would want you to choose me or give me a call regarding your desire to learn French, still do not forget to check out others too. Select the teacher or institute at your convenience. 
1. Lingo Learning French Academy
You may be a beginner, an intermediate or a professional who just wants to brush up on speaking. Lingo Learning French Academy offers various courses tailored to your needs. If you are running against the time and wish to clear your DELF A1 or DELF A2, the institute solves that problem too.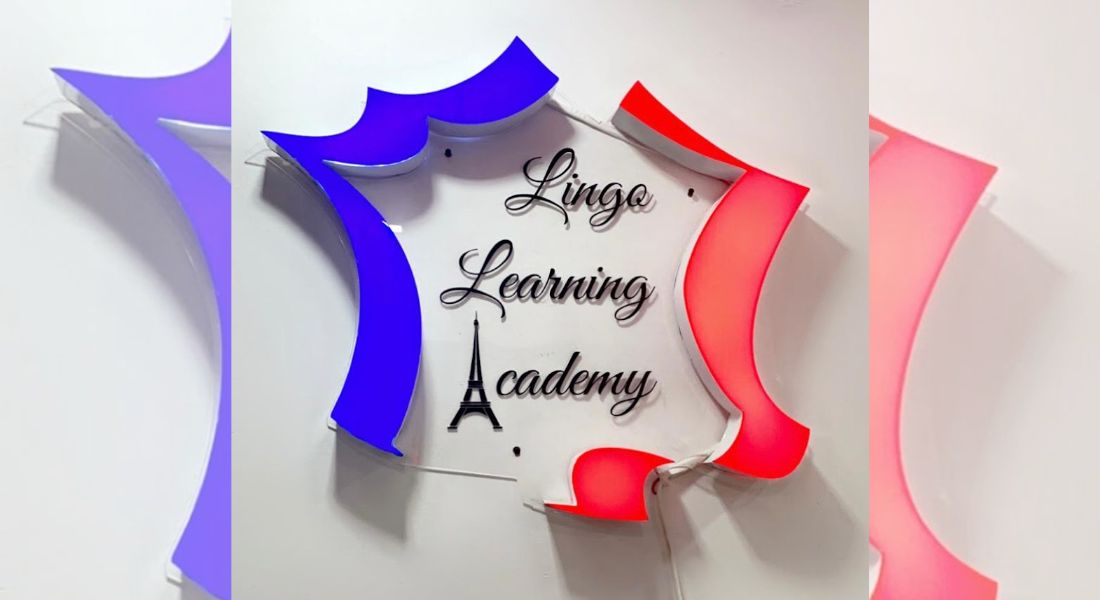 For the ones who are absolutely passionate about Francaise, advanced levels of DELF B1 & B2 are also available. Some of the other advantages of learning the language at the institute are experienced staff, flexible timings, and an engaging way of teaching. 
Thanks to the free demo class, you will be able to decide if you like the environment or not. This definitely helps you in deciding what's best for you. 
Address: SCF 25, 2nd Floor, near IndusInd bank, Phase 3B-2, Sahibzada Ajit Singh Nagar, Punjab 160059
Contact No: 073470 43631
2. Francaise Porte, French Classes in Mohali
Francaise Porte is run by a 24 years old young girl who is absolutely in love with the French language and culture. No language, especially a new one, cannot be learnt in silence. Therefore, if you enrol in Francaise Porte, French classes in Mohali, you should expect to speak, listen, and express a lot.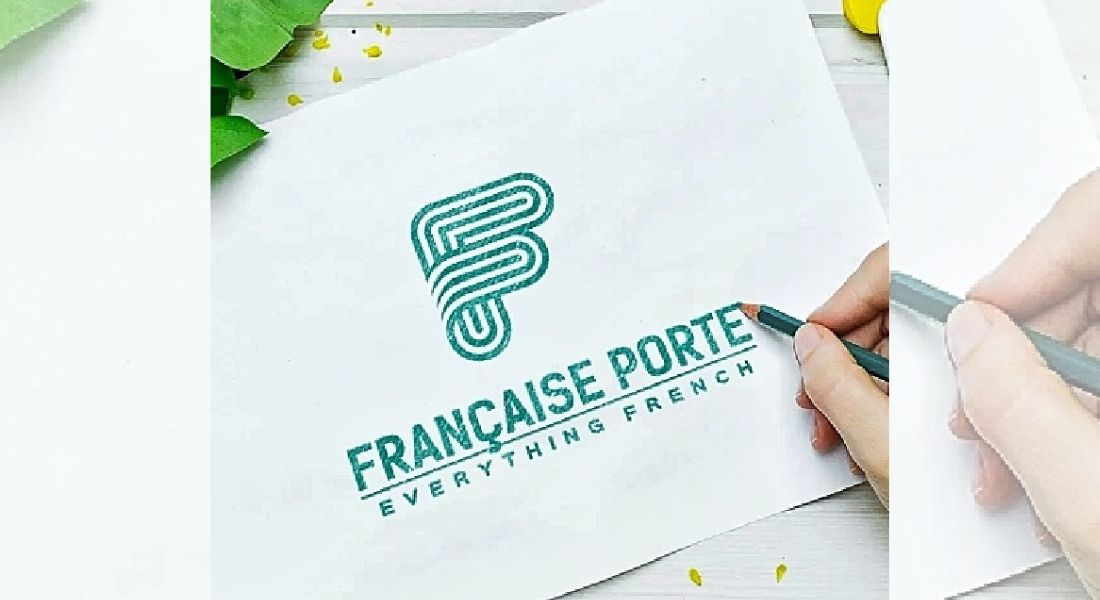 Furthermore, you will work on important principles like engagement, dedication, and quality. So by learning something extraordinary, you will feel the satisfaction of spending your money on the course. As far as various courses are concerned, there are plenty. From DELF to French in schools, you can select any. 
Home tuition, one on one classes, flexible timings, a free demo class, and a 10-class payment cycle make it convenient for anyone who wants to keep a tab on their performance and money spent too. 
I recommend you to check out the website to get the basic information and make a call to start the exciting journey of learning Francaise. Just come with a pen and a personal notebook, and leave everything to your tutor. From the course's hard material to online exercise practice, all will be covered in the class. 
Address: HIG 757/C, Phase 9 Sahibzada Ajit Singh Nagar, Punjab 160062 India
Contact No: 098881 70977
3. Rising Beavers Academy
If your sole aim is to learn, explore and excel in the French language, you are in the right French class in Mohali. Rising Beavers Academy has experts who will help clear important professional embassy-certified courses like DELF, DALF, TEF Canada and TEF.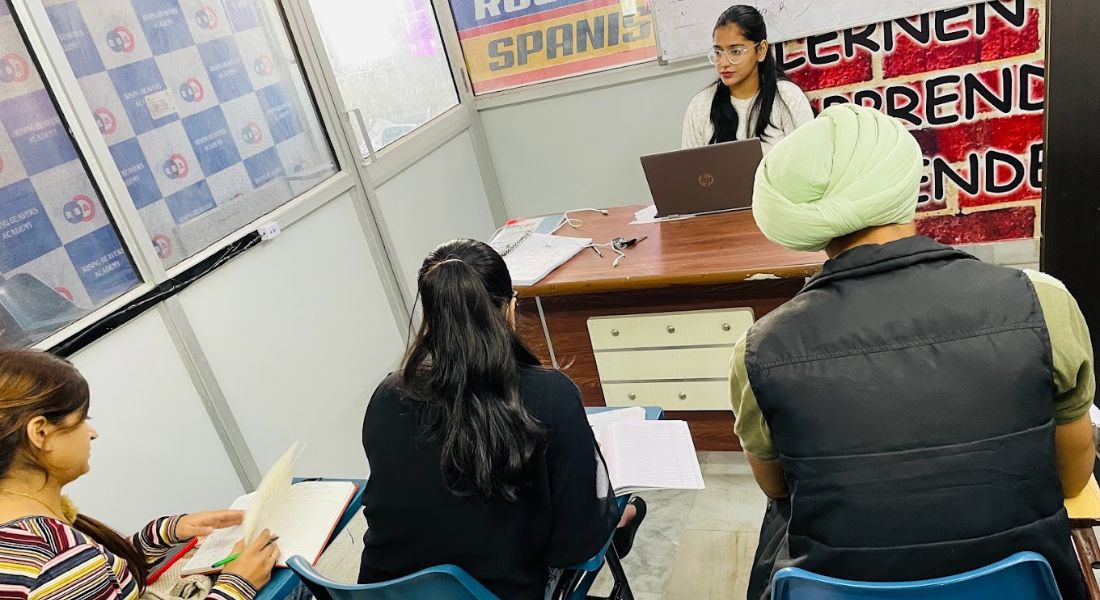 There are several courses like classes for kids, beginners, or advanced too who just want to bring fluency in the language. Not just that, but they understand that the requirements of every individual are different, so there are types of training at your disposal. Like Group training, private group training, one-to-one training, and corporate training. 
The institute will offer each student online access to study materials that will include reading passages, grammar exercises, listening practices, and a list of vocabulary. For additional details, go straight to Rising Beavers's website. 
Address: SCF-45, 2nd Floor, above Oppo Store, near Guru Nanak Sweets, Phase 10, Sahibzada Ajit Singh Nagar, Punjab 160062
Contact No: 098156 58526
4. FrenchAce Mohali
Say "Bonjour" by enrolling in one of their courses. With over 9 years of excelling in the same field, FrenchAce is going to make the learning journey very smooth and easy. Also present in 9 prime locations, FrenchAce Mohali has by now partnered with prestigious universities and corporates. 
Besides teaching you the best way possible, they give 100 per cent free Canadian Immigration Advice to each of their students. Some of the interesting perks of choosing FrenchAce Mohali are that you will be taught by Ex Alliance Française faculty, and you get a lifetime A1 enrollment. It means that you pay a fee once and learn as many times as you want to in your life.
To give their students a French cultural experience, there are frequent movie and wine sessions. 
Address: 3B2, SCF 17, 2nd Floor Phase, Sahibzada Ajit Singh Nagar, Punjab 160059
Contact No: 077110 51000
5. Academy Française Mohali
You may be a school student who has opted for French as an additional language or a professional who wants to immigrate to a French-speaking country, Academy Française Mohali will help you a great deal. 
The team of teachers have a lot of expertise to coach TEF, TCF Canada, DELF, DALF, and TEF Canada. The style of teaching is result-oriented and dedicated to letting students excel in the language and gain enough confidence. After learning from one of the top French classes in Mohali, you will earn the mastery that will give you proficiency in this language.
Address: S.C.F 7, Phase 11, Sector 65, Sahibzada Ajit Singh Nagar, Punjab 160062
Contact No: 089689 26287 
6. L'École Française
If you reside in or near Kharar Landran Road, L'École Française has a tailored curriculum that is going to suit your needs and requirements. The teaching strategies employed by the teachers are organised and well-structured, so there is no place for confusion. 
Because students coming to learn is their first priority, any complaint or query is handled with utmost seriousness. Overall the management at this French school will not let you regret your decision of choosing to learn a totally new language.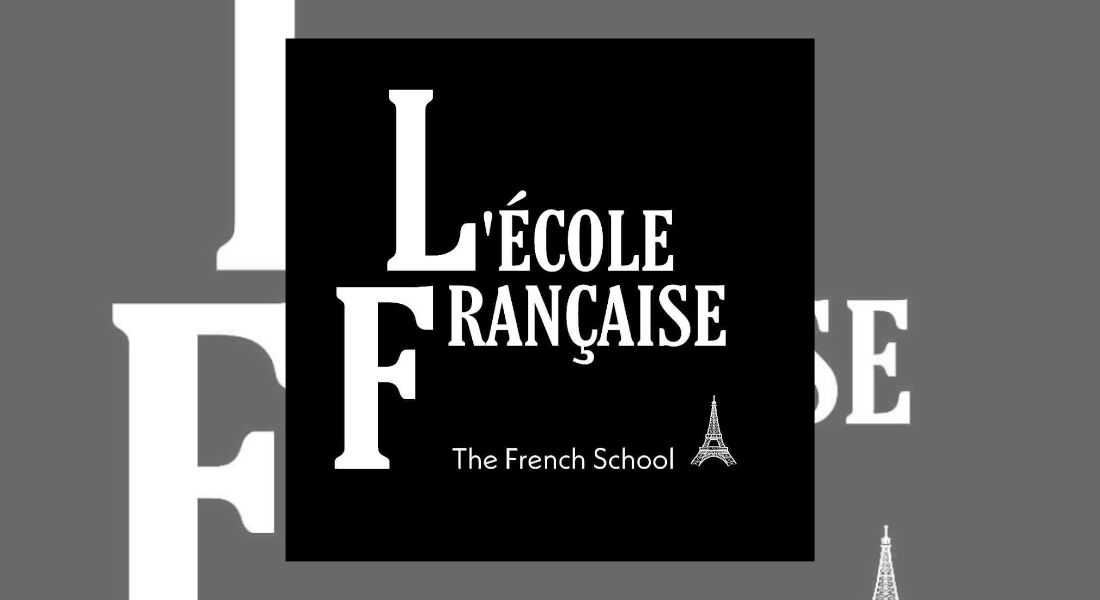 The professor who teaches understands the problems faced by the students, so they are encouraged to share their problems without doubt or hesitation. The school opens at 9:00 am every day and closes at 7:00 pm. However, give them a direct call to fix a spot for yourself. 
Address: Hampton homes, Kharar – Landran Road, next to JTPL city Landra, Sector 115, Kharar, Punjab 140301
Contact No: 077106 77113
7. Tricolore French
Run by Neerja, Tricolore French has been imparting the language to students for a very long time. Basically, it's her commitment and dedication to teaching French that her students absolutely love her.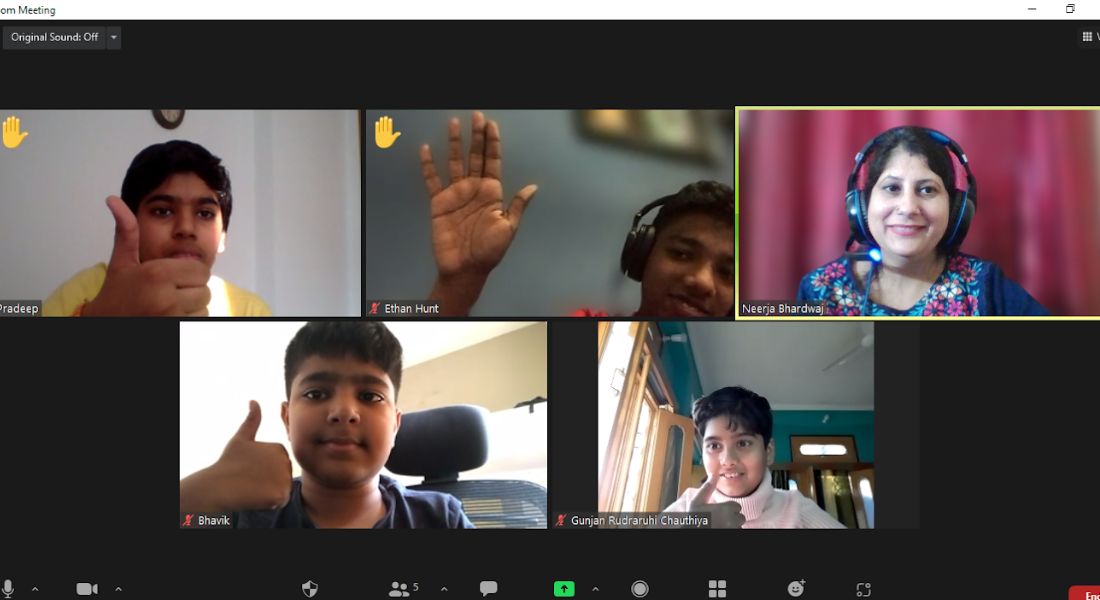 If you have kids who are unable to score well on their French test and want to better their scores, you should definitely contact her. In a short period of time, your ward will be able to speak fluently and understand the language well. If you are interested in trying out for a class, give her a call. 
Address: AP- 439, Mohali Hills, Emaar, Sector 109, Sahibzada Ajit Singh Nagar, Punjab 140307
Contact No: 070870 95137
8. The French Cube
Are you interested in learning this new language in a group rather than alone? Well, it is very much possible if you choose The French Cube. Run by Anchal Dhingra, she is well-versed in the language and teaches A1, A2, B1, & B2 DELF levels, which includes all the French classes.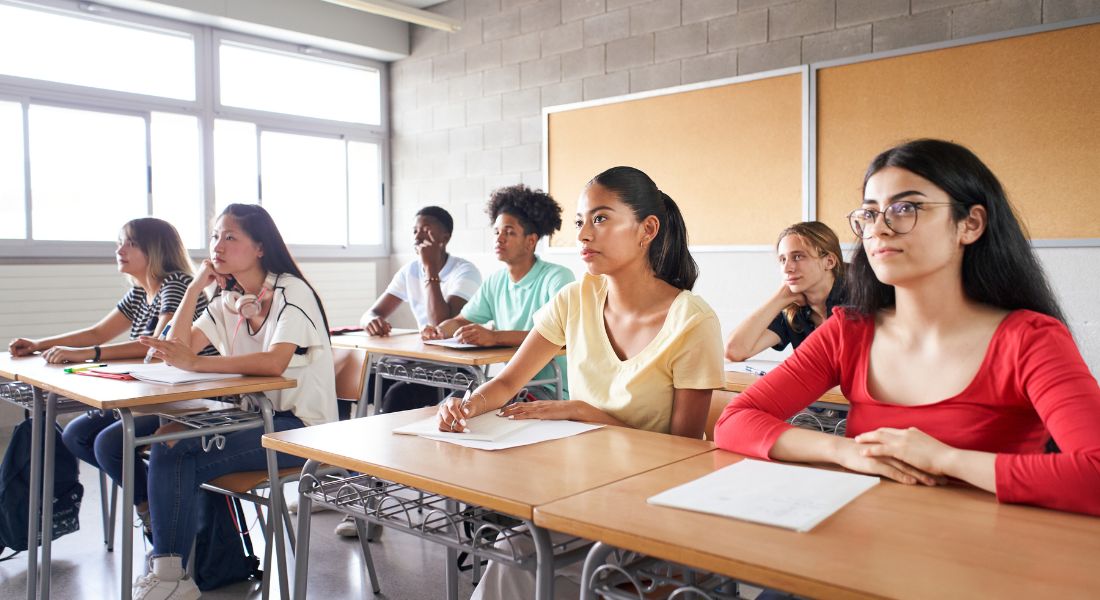 Not just this, she also prepares students for TEF so that they can appear for important embassy exams and pursue their dream of settling in a different country. Thanks to its prime location, many people will find it convenient to attend classes. 
If you are the type of person who is more comfortable studying alone rather than in a group, that option is also available at this institute. 
Address: #2679, Phase 7, Sector 61, Sahibzada Ajit Singh Nagar, Punjab 160062
Contact No: 079865 60520
9. Alpe Francais, Mohali 
Do you have other plans on weekends and have no time to study or learn anything new? The good news is that Alpe Francais is closed on weekends and open from 10 am to 8 pm on weekdays. 
Ms Surekha operates the institute and has teaching experience of so many years now. The way she imparts the new language to her students is very engaging and encouraging. After any course with her, you will come out as a person who understands and is able to speak French. 
Not only is she hard-working in teaching, but she is always humble towards her students. Furthermore, you are going to enjoy and at the same time get a strong hold on French. It is because she plans her lessons very carefully. So, you can say it is one of the best French classes in Mohali.  
Address: Sunny Enclave, House # 8573B, Sector 125, Kharar, Punjab 140301
Contact No: 070185 53107
10. The French Nation, Mohali
If you are on a hunt to find the top French classes in the city, The French Nation in Sector 91 will stop your search. As a trainer or language expert, Ms Natasha has all the skills and knowledge to teach the language to new students.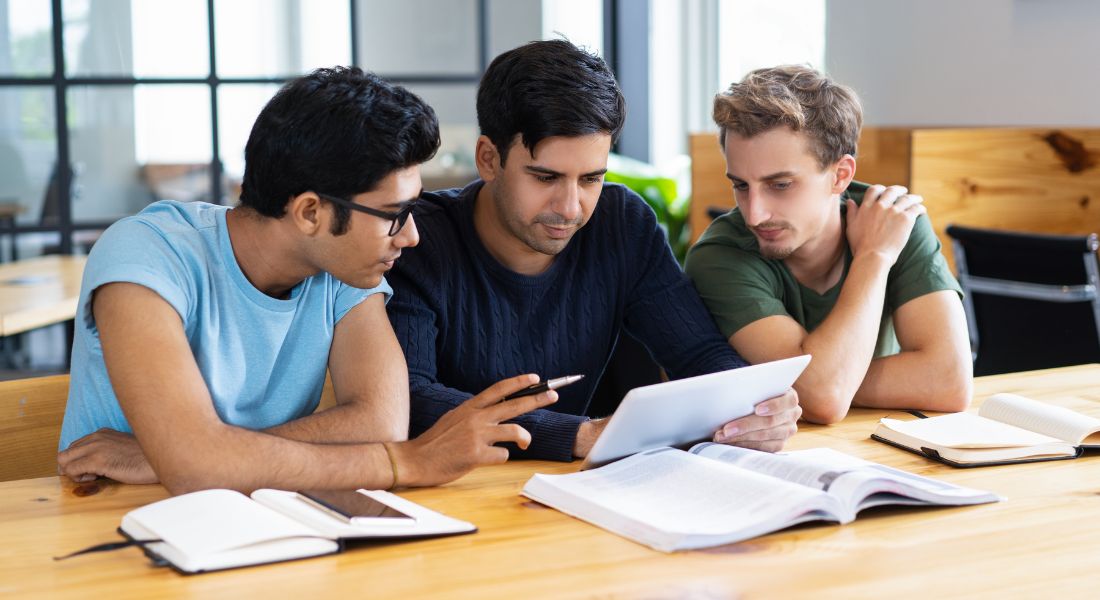 Additionally, she is very helpful in terms of explaining and clearing all the doubts her students have with respect to the language. Overall the environment of the class is suitable for students to learn and live in this new language. The bonus is that as a French teacher, she will deliver nothing but the best. So, take out time and contact her to ask all the questions regarding the fees, timings of the classes, and many more. 
Address: House No 647, Sector 91, Sahibzada Ajit Singh Nagar, Punjab 160071
Contact No: – 
The Bottom Line
If you live in or around Mohali and want to start learning something new, these 10 best French classes in the city will help you out. There is something or other for everyone with different needs. Just check them out and go for a demo class to finalise your day of learning French.

Au Revoir, À Bientôt!
10 Gurmukhi Fonts for Punjabi Typing
In the race to internationalize the writing in English, the native languages have lost their audience. Hundreds of pages are assigned for English fonts, even Devnagari fonts for that matter, but finding the variations in regional scripts like Gurmukhi is a task for many. This article focuses on Gurmukhi font and the questions relating to its typing. The internet is crowded with online typing websites that provide an interface for quick and reliable Punjabi typing. However, they are limited to one font per script. If you want to type for a certificate or any important legal document, using the right Gurmukhi font becomes important.
Not only that, for viewing websites or webpages in Punjabi, you need to have
Read this article to know the answers to questions like 'how to download Gurmukhi font free' and 'how to install Gurmukhi font in Windows 10.' On the Elysian fields, if you, fortunately, come across the pool of Gurmukhi fonts on the internet, the question of downloading and installing them will besiege your mind. We have provided a list of top 10 Gurmukhi fonts for Punjabi typing in the list below. But first, let's see how to install them on your PC or Mac.
How to download and install Gurmukhi Fonts?
Click on the link provided below every font to visit the specific webpage.
Right-click on the Download link and click Install.
For Mac: Open the Download folder and click on the file of your downloaded font. When the dialogue box appears, click on 'Install Font.'
Now your font is installed on your system.
Top 10 Gurmukhi Fonts
Magaz
When you need to cram more information on a single page without congestion, Magaz should be your font of choice. It comes in five styles namely thin, bold, normal, black, and light. As you change the font size, the legibility of the text does not get compromised. From size 8 to font size 70, the characters are equally readable.
Raajaa
Raajaa is a handwritten font style that comes with one typeface – Regular. When you look at the image, you'll notice that the font presents a personalized appeal to the text. You can use it for informal blogs and articles, in the books, or to view the webpages using this font. When you install the font, covert and open the zip file on your desktop. You'll notice that the font comes with seven typefaces named normal, thin, bold, light, black, script, and script thin.
Lanma
This beautifully handwritten font seems like an angel took a pen and wrote it on your screen. Lanma is the kind of font you would see on the invitation papers or pamphlets. Unlike the previous mentioned font Raajaa, this font has extended tails for an aesthetically appealing view. The touch of handwritten magic adds a dash of personalization with a warm appeal. You can use it as the introductory page of your film, script, blogs, or simply install it for an optimized view of the webpages.
Gurbani Web Thick
Mostly used for typing in professional settings, the Gurbani Web Thick font has a bulky appearance as you can see in the picture. You can majorly use in the title of your blog or article, or to highlight an important point as a note. Many Punjabi search engines on the internet use a variation of fonts to make their pages visually appealing. On such note, the SikhitoTheMax Search Engine makes use of the Gurbani Web Thick font to create a visual statement. On downloading the TTF version of this font, you will be able to read and type using this font.      
Gurbani Akhar – Popular Gurmukhi Fonts
Gurbani Akhar is the most common format of Gurmukhi fonts because of its widespread usage. It has varied typefaces for people who like playing around with the gravitas of their content. The Regular Font is used for routine while the Light typeface introduces a slight casualness to the content. For people who like a page full of content with minimum space wastage, the Slim typeface is the choice for you. Similarly, the Heavy typeface justifies its name with its weighty appearance.
The download link provided below provides access to all the typefaces mentioned above.   
GHW Dukandar
A doctor or shopkeeper's handwriting must certainly feel familiar to you. The GHW Dukandar Gurmukhi font captures the presentation style of the fast writers and designs it on your screen. It can be used at multiple informal occasions, or for writing letters.    
Punjabi Typewriter – Professional Gurmukhi Fonts
Needs no further introduction. The Punjabi Typewriter Gurmukhi font presents a new dynamic to your text body. When coupled with adequate borders on four sides, this font replicates the typing of a typewriter. When you notice closely, the characters and the words are monospaced for a better visual appeal.
AnmolLipi
The inventor of this font had a desire to produce a functioning amalgamation of traditional Gurmukhi script and Roman script. AnmolLipi comes in seven typefaces for better readability and allows the user to write international numbers with Gurmukhi font.
GHW Adhiapak
Adhiapak is Hindi for Teacher. Capturing the essence of its name, the GHW Adhiapak font sprinkles a dash of professionalism in your rather unsophisticated text. It captures the feel of Gurbani style and adds a modern touch to it. The formal appeal of this font makes it perfect for use at any occasion starting from a formal letter, ending at the party invitations. It has nine style options which include light, thin, script, bold, and black. 
Karmic Sanj
The creator designed this font to replicate the casualness of the Latin Script font, named Comic SansMS. Quite popular among the audience, this Gurmukhi font has an informal design that pairs well with any context. Depending on the variation requirement, the Karmic Sanj font provides you with the choice of seven styles – Heavy, light, thin, medium, book, black, and bold.
Also know about the Top 10 Punjabi Keyboard Apps for Android & iOS.
Top 10 Punjabi Keyboard Apps for Android & iOS.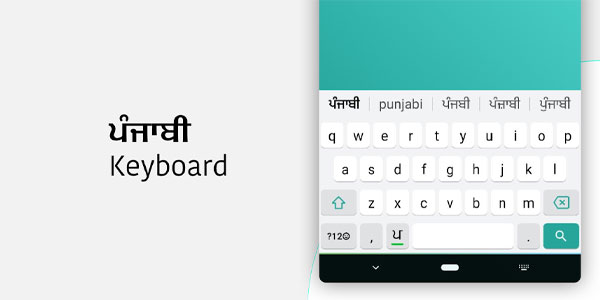 Punjabi keyboard apps for ANDROID
10)
Punjabi Keyboard lite

– By lite Keyboards
Rated 4.5 on Google play store this Punjabi keyboard apps makes the list for Top 10 Punjabi keyboard android app because of its friendly interface which pivots on user satisfaction. Its lite version will allow you to compose Punjabi emails, post on Facebook, search on Google, Instagram or write on WhatsApp messages with ease while also allowing you to customize the layout by own setting. This app is designed with features such as :
– Variety of Emoji's and smileys to make for an effective text.
– Change of keyboard From Punjabi to English and from English to Punjabi.
– Multiple themes for customization.
9)
Punjabi Keyboard

– By Sidhu App Development

This app sticks out among the rest because of it's interactive and beginner-friendly interface, which is very helpful if one is new to such type of keyboards. Having all the alphabets of Gurmukhi language, it supports complex word formation, with multiple emoji for more emphatic text. Rated 4.5 on play store, this app features :

– Customizable theme.

– Support's both Punjabi and the English language.

– Interactive interface.

– Error corrections and suggestions to help beginners make less textual errors.
8)
Gurmukhi Keyboard

– By Surinder Pal Singh

This App makes the #8 spot on the list for the sole reason that it does not support ads… which is a huge thing in times when those annoying pop up are getting the worst out of everyone. This App is a little complex to install and one has to follow a certain number of steps to make it fully functional but when it works it WORKS! Multiple emoji are also not supported but makes up for that with its excellent dictionary support.  If the participating application provides support for Punjabi fonts, this keyboard is a blessing to have. I also would like to add that this app works in harmony with Gurbani Searcher and one would not effective without the other.
7)
Punjabi Keyboard ਪੰਜਾਬੀ ਭਾਸ਼ਾ ਦਾ ਕੀ-ਬੋਰਡ

– By Xpert Keyboards team.

This trendy new app with a rating of 4.6 on Google Play makes the list on number 7, because of its beautiful background and layout abilities. A vibrant app with multiple customizable features gives this an inviting look. Adding music, changing background, changing themes are some of the many features this app has to offers. Also, it's easy to use interface with as many as 15 themes and background options with dictionary support makes it a must-go for anyone who wishes for a keyboard which is easy use and wanna go for a decorative textual format.
6)
Punjabi Keyboard

– By King's Keyboard Developers

Punjabi keyboard typing is a new Punjabi keyboard which is easy and fast to use. Writing simple English to write complex Punjabi, this keyboard supports it all. Having fast Punjabi characters support gives it's users a swift experience, hence giving it a rating of 4.6 on Play Store. Punjabi typing keyboard is designed for users who want to write words, texts, and even long posts in Punjabi. It has a user-friendly interface suitable for promotional texts and social media posts. In Punjabi keyboard, different sounds are also available like an android sound, hard surface sound, water sound, phone sound, typewriter sound, wood sound and rain sound with various other personalizing options.
5)
Gurmukhi Keyboard

– By Abbott Cullen.

With easy installation, stunning theme and easy typing method Gurmukhi Keyboard allow you to compose emails, post on the social network, messages with proficiency. It's the interface is interactive with many settings to give it a personalized touch and feel. its ease of use has given it a rating of 4.6 on play store and wide customer satisfaction. It is also a great tool for translating Punjabi text to English for someone foreign to Gurushikhi. Gurmukhi Keyboard is a great Punjabi keyboard software and a must-use app for your day with different types of features.
4)
Punjabi Keyboard

– By Desh Keyboards.

Punjabi Keyboard lets you type in English characters that get instantly converted to Punjabi. This is the trendiest way to type Punjabi letters on Android, and the easiest Punjabi typing keyboard online! It supports all android devices and has received wide customer appreciation. With a rating of 4.7 on the play store, this app takes #4 position on my list because of it's English to Punjabi transfer text format. One does now need to write in Gurmukhi but can write in English and select the best-suited option from the suggestions. This does not mean it does not support Gurushikhi, hence giving ease of access to its users. It also supports 21+ colorful themes with easy settings hence is a breeze to use for new users.
3)
Punjabi Keyboards

– By Codo

Its perfect dual keyboard, Using Punjabi-English you cannot only type in Punjabi but also type in English, making it easier than ever for non-native speakers/writers to write in Punjabi. With a rating of 4.9 on Google play this keyboard app take #3 position on my list because of it's professional, easy and interactive interface and is a must-have for anyone needing Punjabi text. It features :

– MIC support

– Words suggestion Typing

– Converting your English typing into Punjabi Words

– Vibrate and sound on/off feature

– Different stylish Themes for Keyboard

– Hundreds of Emoji.

– Easily switch between Keyboard

2) Punjabi keyboard (Punjabi Typing Keyboard app) – By Qwerty keyboards and HD wallpapers
With a rating of 5.0 on Play Store it is one of the best Punjabi Keyboard Software available online. It's Auto-Correction feature and multiple font styles have put this app on the #2 position on my list. This app has ample features, giving it's customers a great experience and easy management. It comes with :
– Easy Translation
– Direct typing in Punjabi
– Multiple themes
– Learning Punjabi feature
– Thousands of Emoji's
– Dictionary Support
– Easy Switch between Keyboards

Hence it is a must-have for anyone needing Gurmukhi support!
1)
Punjabi keyboard (Punjabi Typing Keyboard App)

– softouch

Taking the crown this Punjabi Keyboard app is a versatile interface offering a wide range of features and support! Punjabi keyboard is the fastest way to type! one does not require any other Punjabi input tools. This Easy Punjabi keyboard app is specially designed for the Punjabi speaking people who adore writing in their native Punjabi languages. It has voice input for anyone tired of typing lengthy texts. Punjabi keyboard has extra icons, numeric, and special characters that make one's text persuasive while 1000+ Emoji, emotion, smiles make the text impressive! Punjabi English keyboard is complete Punjabi English language keypad to type and write in roman Punjabi language and is an asset to keep in store!
IOS
10)
Punjabi Translation Keyboard

-By KeyNounce

An English Keyboard to type in the Punjabi Language with a rating of 3.3 in the App store, this Punjabi Keyboard offers vast reserves in the dictionary which helps in typing the text with the help of the suggestion section. KeyNounce uses a technique called "transliteration" that enables you to type the Punjabi pronunciation in English, instantly giving back the word written in Punjab. One does not need to worry about typing in the exact English spelling for a Punjabi word! Compatible with any app, it is an effective way to compose texts, emails, tweets, Facebook posts, browse, etc in Punjabi. The only drawback I found was that it requires full access for it to function properly, which can be an issue if you want high-level privacy for your system!
9)
Punjabi Keyboard

– Gurpreet Mundi

The second entry on this list is this Punjabi keyboard by Gurpreet Mundi rated 4.0 in the app store, which is a little more than any traditional keyboard apps you find online. Its dictionary support format along with its keyboard style make it an easy to use keyboard perfect for writing long text or blog posts. It does show some error when fonts are changed but nothing which can't be fixed. Supporting over 16+ theme it can be changed into a highly personalized app with little tweaks and settings!
8)
Perfect Punjabi Keyboard

– By Banuchander Janarthan

With easy letter/word suggesting and it's a fast interface, this keyboard takes the #8 spot in this list. Perfect Punjabi Keyboard is a Punjabi typing software with a beautiful outlook supporting many themes and backgrounds. It's considered one of the fast typing keyboards in the community best suited for fast typing. Its price in the app store is also economical and definitely worth its money. Best suited for IOS 10 or above this app helps the Punjabi community around the globe in growing and spreading their culture.
7)
Indic Keyboard Swalekh Flip

– By Reverie Language Technologies Pvt. Ltd.

The Swalekh Indic keyboard is a true Indic language keyboard that helps you type text messages, Facebook updates, tweets, emails, blogs and lots more in the language of your choice. Supporting 22 different languages this keyboard app helps not only Punjabi speakers but also other speakers with there native languages. Swalekh, which literally means my own writing, brings the power of Indic language expression through an easy-to-use keyboard for iOS devices. With features like word predictions, smart native language keypad layouts, etc. it helps expression in every format. It has a QWERTY format keypad that allows you to type in English script before using phonetic transliteration to convert words into an Indic script (Punjabi) of your choice.
6)
Indic Keyboard

– By Reeba Sebastian

The FREE keyboard for all Indian Languages with word suggestions and multiple features takes this app to #6 position on this list. With a rating of 4.4 on the app store this app is all in one type of software and can be accessed anywhere on the phone, not just in one app. With features like :

– Typing in English and converting it into the language of your choice.

– Keyboard with prediction/suggestions working without the internet.

– Easy switch between all available keyboards in the device by clicking the globe icon.

– Default iOS theme.

The only drawback is the speed of typing is related to internet signal strength. If the strength is low typing speed will reduce proportionately. But despite all that it still is an excellent app for ones using their native languages.
5)
Gurmukhi Keyboard Turbo

– By Rinat Enikeev.

Rated 4.5 on the App Store this keyboard app is not only for iPhone but also for iPad!. The best part about the app is it does not require full access to the device and hence one can be airy of their privacy and security. Interface with features :

– Click sound.

– Digits and symbols views.

– Auto capitalization.

– Sentence delimiter "|" after two taps on space.

– Dark theme.

A professional and adept theme for anyone needing Punjabi Script with a thought to there privacy.
4)
Punjabi Keyboard and Translator

– By Goti Bhagvanbhai

This highly customizable app taking #4 spot on the list, is a breeze to use. Its translator is high end with Hd image support for backgrounds and many more giving it a rating of 4.7 in the App Store. It provides facility to send messages, posts blogs, etc in Punjabi easily and with no lag between the typing. Requiring IOS 8 or above is compatible with iPhone, iPad and iPod touch. A beautiful layout is also designed for this with highly customizable features giving it the ability to personalize according to one's own. It also has a sound feature in it providing audio input and multiple fonts ideal for use by the user.
3)
Punjabi keyboard

– By Bhavik Savaliya.

A beautiful layout, 100's of emoji's customizable keys are few of the many features of this app has to offer. It is a versatile app that supports background images and multiple fonts. This app lets you type with ease giving and effortlessly. It also has offline support and can be used even without the internet. It's dictionary support also enables it's in the offline mode by clicking "enable", in the mode option. It also takes up very little memory on the phone and is lite on the device. It is also a great tool for translating Punjabi text to English for someone foreign to Gurushikhi. Gurmukhi Keyboard is a great Punjabi keyboard software and a must-use app for your day with different types of features.
2)
Punjabi Keyboard

– By Piyush Parsaniya.

With a rating of 4.7 in App Store, this Eye catchy and userfriendly Punjabi keyboard is one of the easiest keypads to write Punjabi alphabets, letters and words. You just type Punjabi words you can find suggestions of that Punjabi words automatically in this application. The most exciting feature of this application is you can translate Punjabi word to any other language like English, Marathi, Kannada, Tamil, and all other Indian languages as well as all international languages like French, Spanish, Greek, Turkish, Swedish, etc…Punjabi keyboard has special characters, icons & numeric so that users can easily write any Punjabi words very easy and effective manner. Also, the best part about this keyboard is it's FREE!
1)
Sangam Keyboards

– By Murasu Systems Sdn Bhd

Taking the crown Sangam Keyboards is a Collection of keyboards for Most Indian languages that include features such as word-suggestion, auto-correction, and next-word prediction, etc. The current version rated 5.0 on App Store supports Assamese, Bengali, Gujarati, Hindi, Kannada, Malayalam, Marathi, Nepali, Odiya, Punjabi, Sanskrit, Sinhala, Tamil, and Telugu. Some of these languages have two keyboards: one with the native script and another using the Roman script. It is one of the best keyboards available for IOS and is compatible with iPhone, iPad & iPad touch. With minimum memory usage, customization options, themes, and ocean of other benefits, but this application is at the top of my list. Anyone wanting all in one kind of Keyboard… Sangam Keyboards is the software for it!

Also know, How to Check Punjabi University Results Online?