Dr. B.R. Ambedkar Medical College Mohali – Visions, Depts, Events, Etc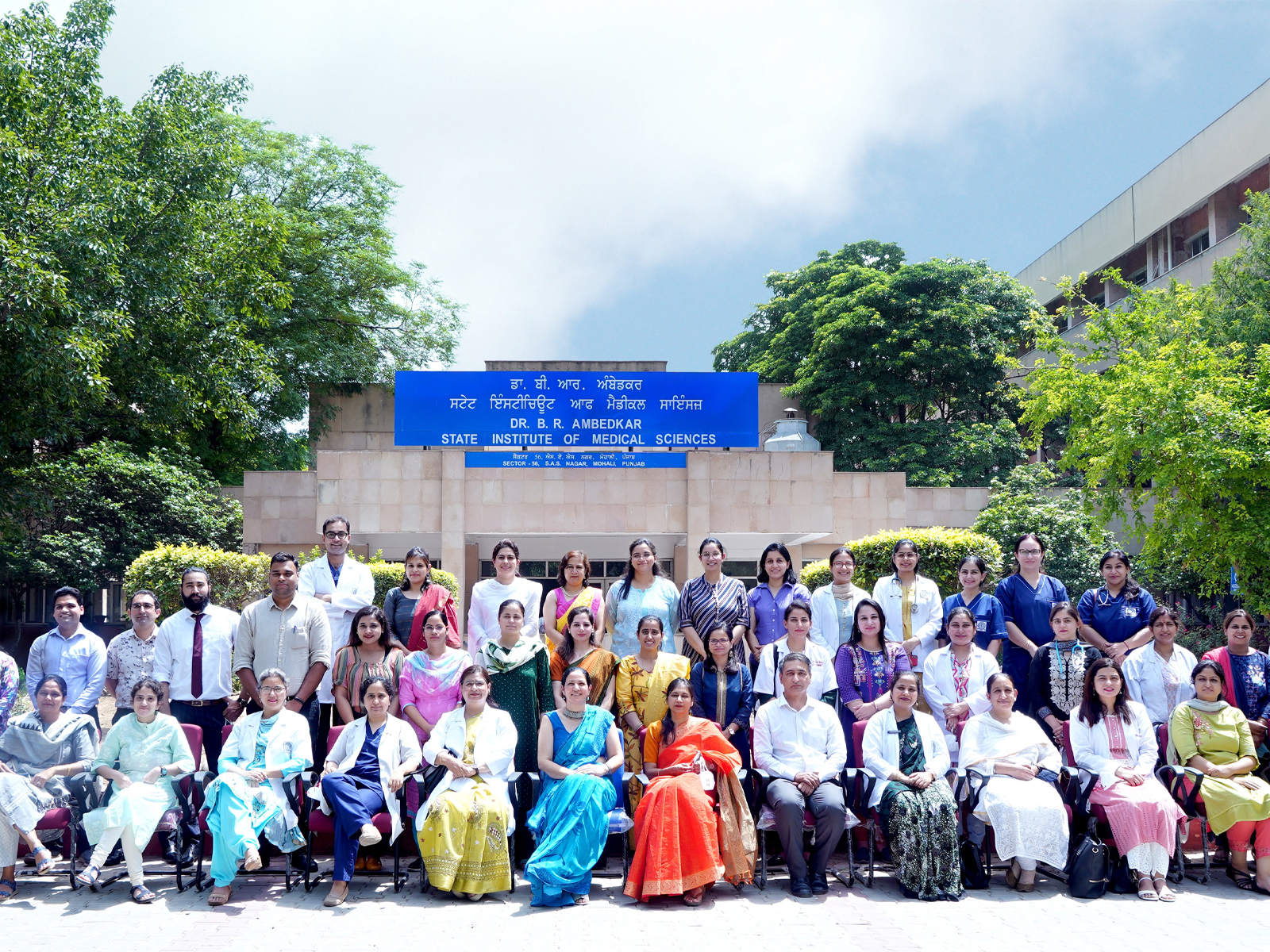 The Dr. B.R. Ambedkar State Institute of Medical Sciences (AIMS Mohali) is the Punjab State Government's fourth medical college. Also, the college is affiliated with a very renowned Baba Farid University of Health Sciences, Faridkot.
It is the first to be built under the federally funded "Establishment of new medical schools through upgrading district/referral hospitals" initiative.
Dr. B.R. Ambedkar Medical College Mohali is an accrediting institution and has received its first letter of permission from the regulatory body National Medical Commission (NMC). Nonetheless, it has also received the first letter of the first batch of 100 MBBS students for the session 2021-2022.
The establishment has state-of-the-art machinery, equipment, and vital infrastructure, which is underway to ensure the provision of high-quality medical education and patient care. Besides, Dr. B.R. Ambedkar Medical College has modern machinery, medical equipment, and necessary modern infrastructure that is built to give quality medical attention to their patients. 
Vision
Headed by Dr. Bhavneet Bharti as the director principal of AIMS Mohali, the mere vision of this medical college is to imbibe core values of compassion and care to future physicians. It is done by providing outstanding teaching, patient care, and medical research with a strong emphasis on inclusion as a core component.
Furthermore, it is the vision of Dr. B.R. Ambedkar, after whom the college is named and whose life epitomizes these high values in every activity. Therefore, working along the same lines, the college blends all these key elements.
Additionally, the motto of the educational institute is "Humanity, Service, and Equality," which inspires every educator to train every medical student in the competence needed to excel in the field.
Moreover, the institute is devoted to creating an atmosphere that incubates innovation, creativity, and excellence. Also, with a goal of preparing the next generation of physicians to continue on this road in the years to come.
As mentioned earlier, the institute is also fully committed to the new competency-based medical education model. Also, it is developing unique ways of medical education that are irrevocably engaging and compelling to medical students.
In order to keep up with our technologically aware students, the professors are always looking for ways to keep updated on new medical innovations and improve teaching through expanded use of simulations, emerging technology, and resources. Above all, they listen to the students and figure out what works in their favor.
Their commitment is to strategically plan the process, including mentoring the new batch of students from varied backgrounds and expanding interaction with the community. Nevertheless, they also seek to establish a welcoming and affirming atmosphere for every student coming to Dr. B.R. Ambedkar Medical College Mohali. 
Dr. B.R. Ambedkar Medical College Mohali's Robust Infrastructure
The Dr. B.R. Ambedkar Medical College in Mohali inter-connects with the teaching hospital and is just a 2 mins walking distance away from each other. The Director Principal's office, administrative offices, the Committee Room, and various departments are all located in the academic block. Lecture halls, Skill Labs, and the Central Library are all also available.
Specifically, the teaching hospital consists of two Block 1 and Block 2, where there are 330 beds for patients. There are, in total, 15 units of different specialties, and each one has separate wards for different genders of inpatient admissions.
The entire facility is physically handicapped-friendly and has 23 departments with the most quality clinical and medical facilities. Besides the functional interiors of the hospital, the outer area has a separate and spacious parking area. Everyone working and coming to the hospital can grab something healthy and quick at the cafeteria.
Finally, as AIMS Mohali swears by community medicine, it has proved to become the perfect connection between urban and rural health centers to spread reliable training to medical undergraduates.
All the Competent Medical Departments 
Any teaching hospital or medical college can be considered advanced and complete if it has all the important medical departments. As far as Dr. B.R. Ambedkar State Insitute of Medical Sciences is concerned, there is a special team of expert doctors and treatment for everyone.
For instance, Anatomy, Anaesthesia, Biochemistry, Community Medicine, Dermatology, ENT, Forensic Medicine, Microbiology, Pathology, Pharmacology, and more. In addition to all these, there are many others that are very necessary for any hospital facility to have and function, like Psychiatry, Gynaecology, Radiodiagnosis, Paediatrics, General Surgery, etc.
Note that all these departments have expert doctors, senior residents, and teaching staff that have hands-on experience in their field. So, all the future doctors coming to the hospital will pass out with practical knowledge, correct education, and hands-on experience.
Various Events at AIMS Mohali 
As it is a teaching hospital, Dr. B.R. Ambedkar Medical College Mohali has a happening and fun environment too. To uplift the students, there are frequent events to celebrate, collaborate, and enjoy. Every year, the list of events that are about to happen is updated on the official website of the hospital. 
For example, in the last year, 2022, some of the events that everyone celebrated were World Anatomy Day, World Breast Cancer Awareness Month, World Antimicrobial Awareness Week, International Childrens Day, World AIDS Day, and more.
From the beginning of the year 2023, a total of three events have been celebrated, which are National Youth Day Celebration, World's Leprosy Day, and World Cancer Day. Seeing the previous year's list of occasions, it is a surety that the year 2023 will be no less, and the entire facility will be a part of them.
Details of the Hostel 
The future doctors or researchers who are coming all the way from different parts of India are going to stay in a hostel. The good news is that Dr. B.R. Ambedkar Medical College in Mohali provides this facility.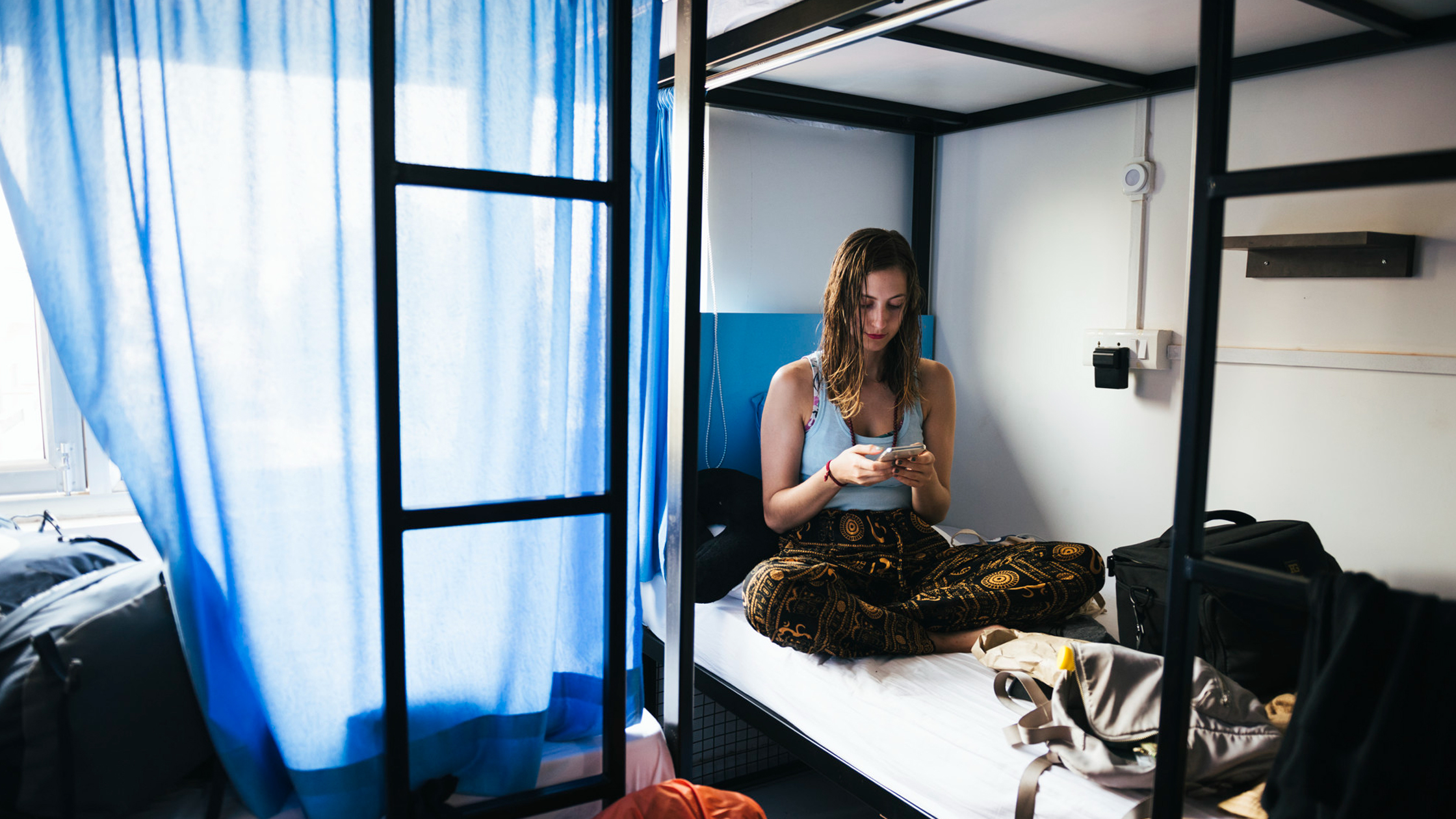 There is a mess hall, hostel rooms, common rooms, a gymnasium, and a sports complex in the hostel block. All rooms feature a balcony and an attached bathroom.
Moreover, for some leisure time of the students, a television and a separate gymnasium for boys and girls are available in the common rooms. Apart from the sports complex, there is an open place for gyming. Hostlers who are away from their family members have access to the child care center and suite rooms, which are specially for visitors.
Not many know that a new college building is planned for the Jujhar Nagar area. In addition to the current college and hospital complexes, for which the foundation stone has already been laid. The land which was earlier allotted to Nano Science and Technology (INST) has been given to the college to shift. A total of 25 acres of land has been allotted by GMADA to the medical college in Sector 81
Anti-Ragging Committee
It is common for students to engage in fun and games. However, if the line gets crossed by someone, the anti-ragging policy at this teaching hospital is very clear and strict.
The Anti-Ragging Committee comprises of:
There is no tolerance for ragging at Dr. B.R. Ambedkar Medical College Mohali or in any of its hostel facilities. Students are reminded to adhere to the Anti-Ragging Act and to help maintain a ragging-free environment on campus.

The Anti-Ragging Committee is appointed and headed by the institution's president in order to ensure compliance with the UGC Regulations on controlling the problem of ragging in higher educational institutions, 2009, which prohibits ragging in higher educational institutions.

In the event of a ragging incident, the committee will ensure that the terms of the Anti-Ragging Regulations are followed. It will also make recommendations for appropriate action.
The students can also call or email any of the anti-ragging committee members. They are as follows:
| NAME | PHONE NUMBER | Email |
| --- | --- | --- |
| Dr. Bhavneet Bharti (Director-Principal) | 9914208327 | aimsmohali@gmail.com |
| Dr. Ashwini Kumar, Forensic Medicine | 9988778949 | drashwinifmt@gmail.com |
| Dr. Ashish Goel, Medicine | 9818688403 | ashgoe@gmail.com |
| Dr. Amrit Virk, Community Medicine | 9815140389 | dramritvirk@gmail.com |
| Dr. Reena Singla, Anatomy | 9896212241 | singla.reenadr2018@gmail.com |
The list doesn't end here, as there are many more members who are part of the facility or student body.
Summing Up
The institute is dedicated to creating an atmosphere that fosters innovation, creativity, and excellence. It also helps in preparing the next generation of physicians to continue on this road in the years to come.
Additionally, the institute is also fully committed to providing the best of the best medical education model. Consequently, it is developing novel medical education methodologies that are irreversibly engaging and riveting.
To stay up with our tech-savvy students, the institute wants to improve education by using more simulations, growing technology, and resources. Furthermore, most importantly, they listen to the students and figure out what works for them.
The institute is dedicated to this strategic planning process, mentoring our incoming class of students from a variety of backgrounds. Furthermore, it also helps in enhancing community engagement, with the goal of creating an inclusive and affirming environment.
At AIMS Mohali, they strive to develop doctors who can combine the science of medicine with the art of healing, as well as impart medical leadership responsibility. Moreover, they have 23 departments with some of the best clinical and research faculty in the country.
So, the upcoming doctors will have access to the greatest patient care and the best medical education at Dr. B.R. Ambedkar Medical College Mohali.
Location: 56A, Sec 56, near Civil Hospital, Sector 57, Sahibzada Ajit Singh Nagar, 160055
Mobile: +91 0172-2923002
Email: aimsmohali@gmail.com
Top 10 French Classes in Mohali – DELF & TEF Certified for Immigration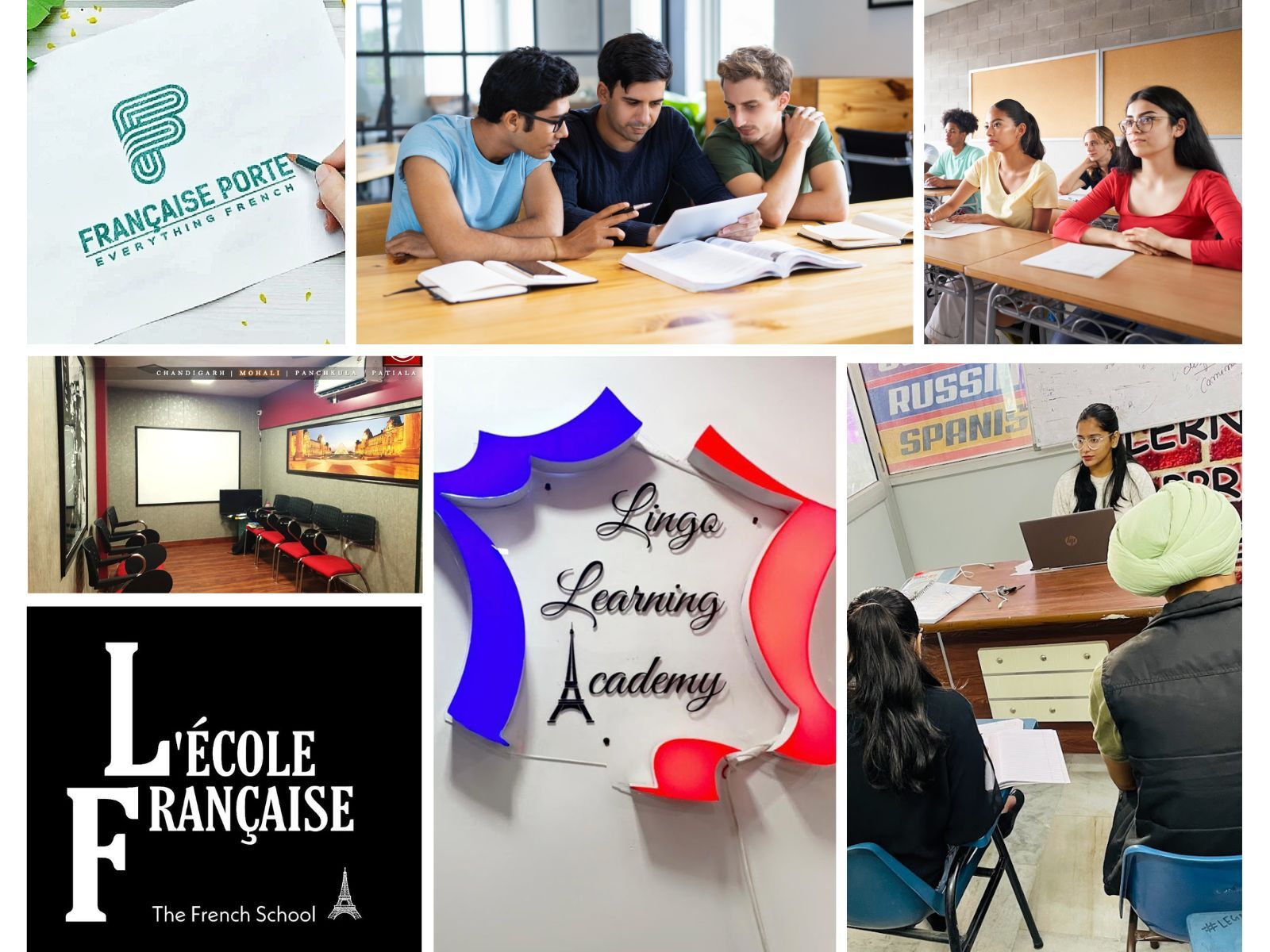 French nowadays has become an important aspect, just like appearing for IELTS to get enough points for immigration. I am sure if you are looking for french classes in Mohali, there are possibly three reasons for it. 
The first is definitely to clear levels of DELF and immigrate to places like Canada, France, and more. The second of all reason could be that your child has taken up French in school and wants to pursue the language. The last reason is the love and passion for learning a new language. 
Nevertheless, your reason for learning could be any, but learning a new language from a professional is very important. As a french professor myself, I have suggested to you nothing but the best in this skill.

Although I would want you to choose me or give me a call regarding your desire to learn French, still do not forget to check out others too. Select the teacher or institute at your convenience. 
1. Lingo Learning French Academy
You may be a beginner, an intermediate or a professional who just wants to brush up on speaking. Lingo Learning French Academy offers various courses tailored to your needs. If you are running against the time and wish to clear your DELF A1 or DELF A2, the institute solves that problem too.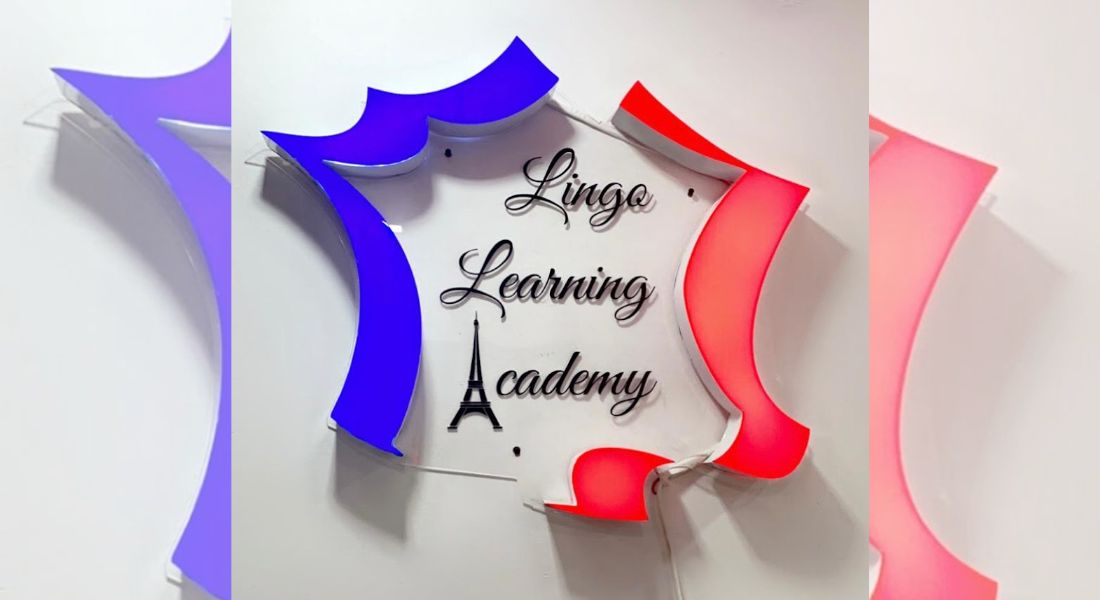 For the ones who are absolutely passionate about Francaise, advanced levels of DELF B1 & B2 are also available. Some of the other advantages of learning the language at the institute are experienced staff, flexible timings, and an engaging way of teaching. 
Thanks to the free demo class, you will be able to decide if you like the environment or not. This definitely helps you in deciding what's best for you. 
Address: SCF 25, 2nd Floor, near IndusInd bank, Phase 3B-2, Sahibzada Ajit Singh Nagar, Punjab 160059
Contact No: 073470 43631
2. Francaise Porte, French Classes in Mohali
Francaise Porte is run by a 24 years old young girl who is absolutely in love with the French language and culture. No language, especially a new one, cannot be learnt in silence. Therefore, if you enrol in Francaise Porte, French classes in Mohali, you should expect to speak, listen, and express a lot.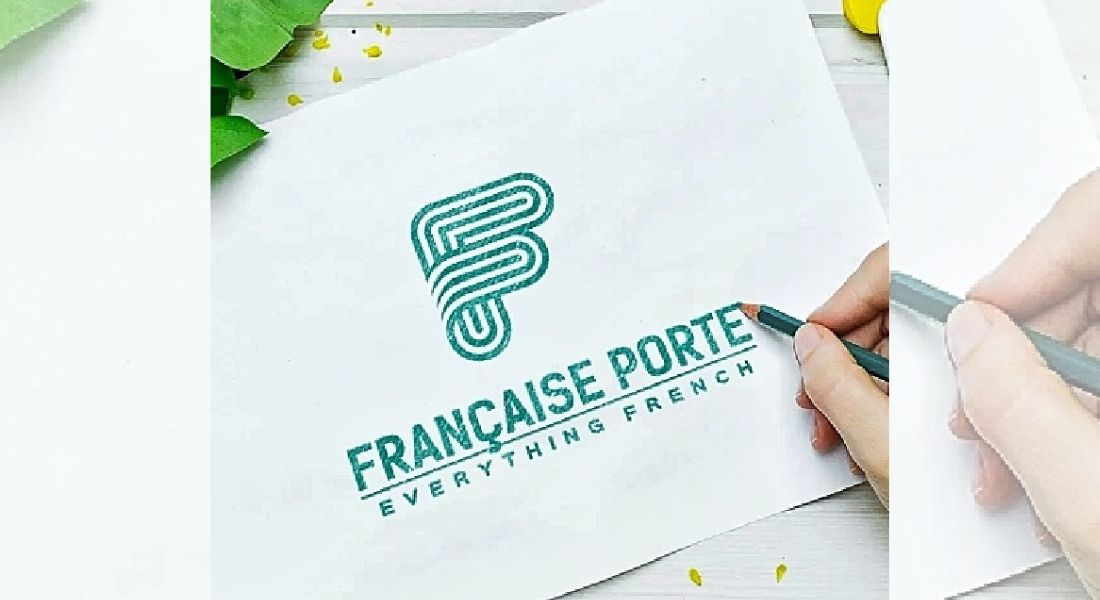 Furthermore, you will work on important principles like engagement, dedication, and quality. So by learning something extraordinary, you will feel the satisfaction of spending your money on the course. As far as various courses are concerned, there are plenty. From DELF to French in schools, you can select any. 
Home tuition, one on one classes, flexible timings, a free demo class, and a 10-class payment cycle make it convenient for anyone who wants to keep a tab on their performance and money spent too. 
I recommend you to check out the website to get the basic information and make a call to start the exciting journey of learning Francaise. Just come with a pen and a personal notebook, and leave everything to your tutor. From the course's hard material to online exercise practice, all will be covered in the class. 
Address: HIG 757/C, Phase 9 Sahibzada Ajit Singh Nagar, Punjab 160062 India
Contact No: 098881 70977
3. Rising Beavers Academy
If your sole aim is to learn, explore and excel in the French language, you are in the right French class in Mohali. Rising Beavers Academy has experts who will help clear important professional embassy-certified courses like DELF, DALF, TEF Canada and TEF.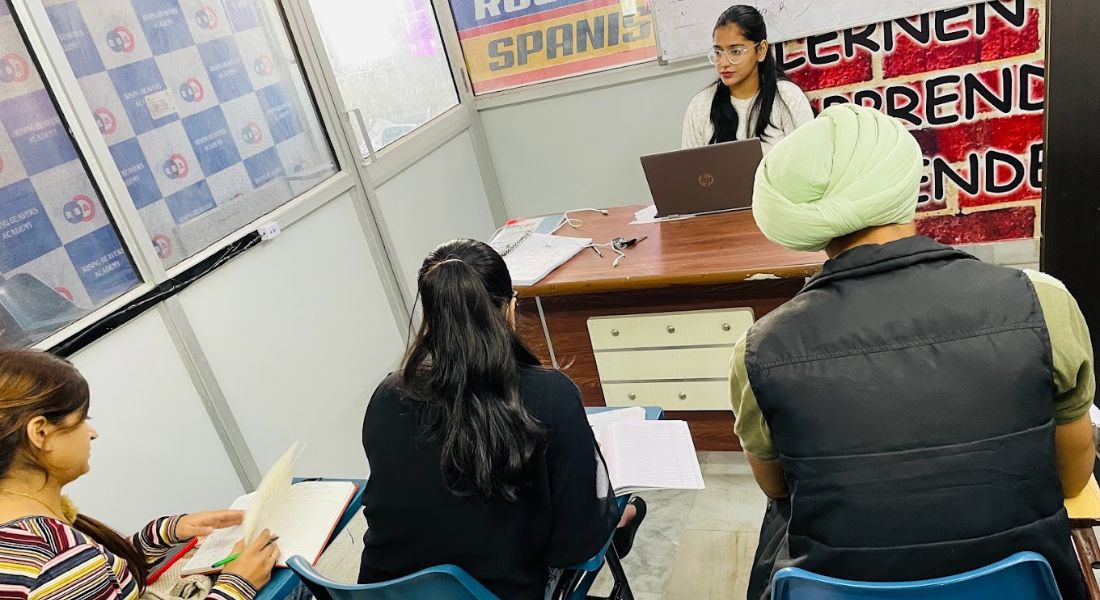 There are several courses like classes for kids, beginners, or advanced too who just want to bring fluency in the language. Not just that, but they understand that the requirements of every individual are different, so there are types of training at your disposal. Like Group training, private group training, one-to-one training, and corporate training. 
The institute will offer each student online access to study materials that will include reading passages, grammar exercises, listening practices, and a list of vocabulary. For additional details, go straight to Rising Beavers's website. 
Address: SCF-45, 2nd Floor, above Oppo Store, near Guru Nanak Sweets, Phase 10, Sahibzada Ajit Singh Nagar, Punjab 160062
Contact No: 098156 58526
4. FrenchAce Mohali
Say "Bonjour" by enrolling in one of their courses. With over 9 years of excelling in the same field, FrenchAce is going to make the learning journey very smooth and easy. Also present in 9 prime locations, FrenchAce Mohali has by now partnered with prestigious universities and corporates. 
Besides teaching you the best way possible, they give 100 per cent free Canadian Immigration Advice to each of their students. Some of the interesting perks of choosing FrenchAce Mohali are that you will be taught by Ex Alliance Française faculty, and you get a lifetime A1 enrollment. It means that you pay a fee once and learn as many times as you want to in your life.
To give their students a French cultural experience, there are frequent movie and wine sessions. 
Address: 3B2, SCF 17, 2nd Floor Phase, Sahibzada Ajit Singh Nagar, Punjab 160059
Contact No: 077110 51000
5. Academy Française Mohali
You may be a school student who has opted for French as an additional language or a professional who wants to immigrate to a French-speaking country, Academy Française Mohali will help you a great deal. 
The team of teachers have a lot of expertise to coach TEF, TCF Canada, DELF, DALF, and TEF Canada. The style of teaching is result-oriented and dedicated to letting students excel in the language and gain enough confidence. After learning from one of the top French classes in Mohali, you will earn the mastery that will give you proficiency in this language.
Address: S.C.F 7, Phase 11, Sector 65, Sahibzada Ajit Singh Nagar, Punjab 160062
Contact No: 089689 26287 
6. L'École Française
If you reside in or near Kharar Landran Road, L'École Française has a tailored curriculum that is going to suit your needs and requirements. The teaching strategies employed by the teachers are organised and well-structured, so there is no place for confusion. 
Because students coming to learn is their first priority, any complaint or query is handled with utmost seriousness. Overall the management at this French school will not let you regret your decision of choosing to learn a totally new language.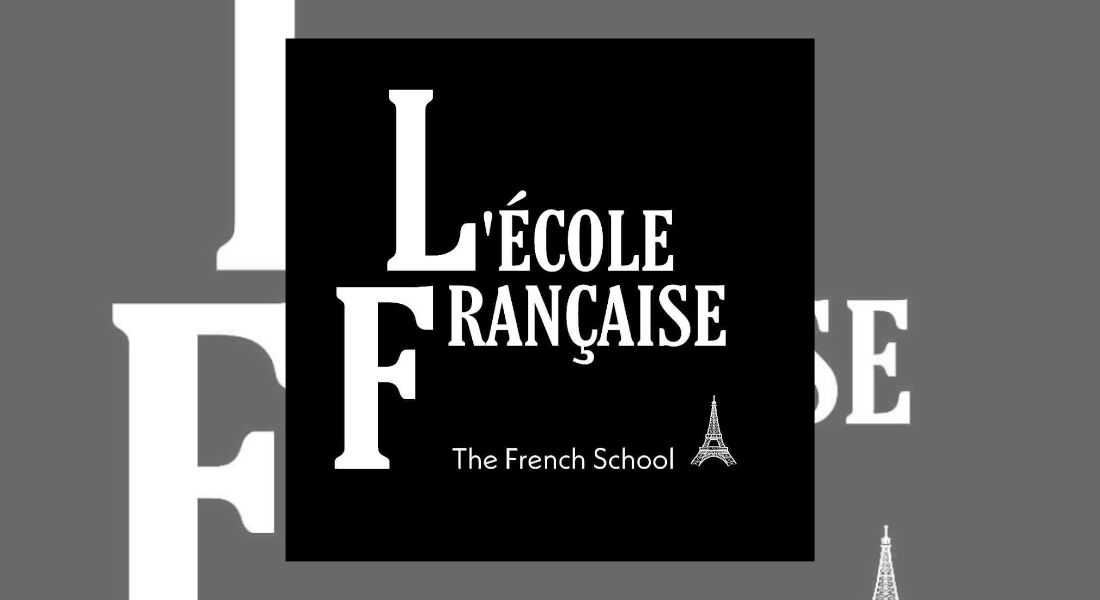 The professor who teaches understands the problems faced by the students, so they are encouraged to share their problems without doubt or hesitation. The school opens at 9:00 am every day and closes at 7:00 pm. However, give them a direct call to fix a spot for yourself. 
Address: Hampton homes, Kharar – Landran Road, next to JTPL city Landra, Sector 115, Kharar, Punjab 140301
Contact No: 077106 77113
7. Tricolore French
Run by Neerja, Tricolore French has been imparting the language to students for a very long time. Basically, it's her commitment and dedication to teaching French that her students absolutely love her.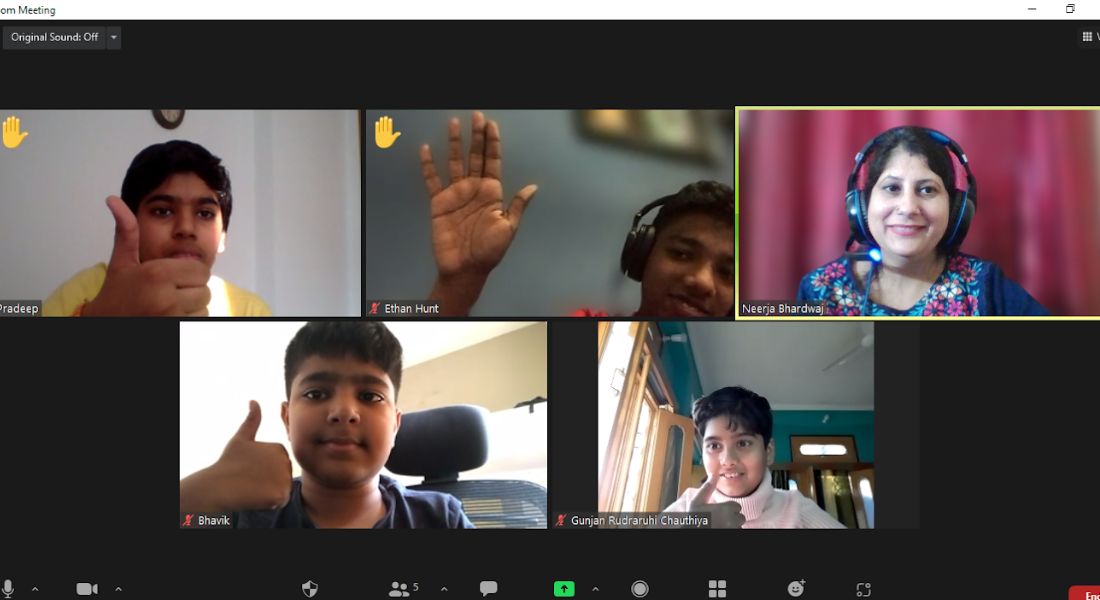 If you have kids who are unable to score well on their French test and want to better their scores, you should definitely contact her. In a short period of time, your ward will be able to speak fluently and understand the language well. If you are interested in trying out for a class, give her a call. 
Address: AP- 439, Mohali Hills, Emaar, Sector 109, Sahibzada Ajit Singh Nagar, Punjab 140307
Contact No: 070870 95137
8. The French Cube
Are you interested in learning this new language in a group rather than alone? Well, it is very much possible if you choose The French Cube. Run by Anchal Dhingra, she is well-versed in the language and teaches A1, A2, B1, & B2 DELF levels, which includes all the French classes.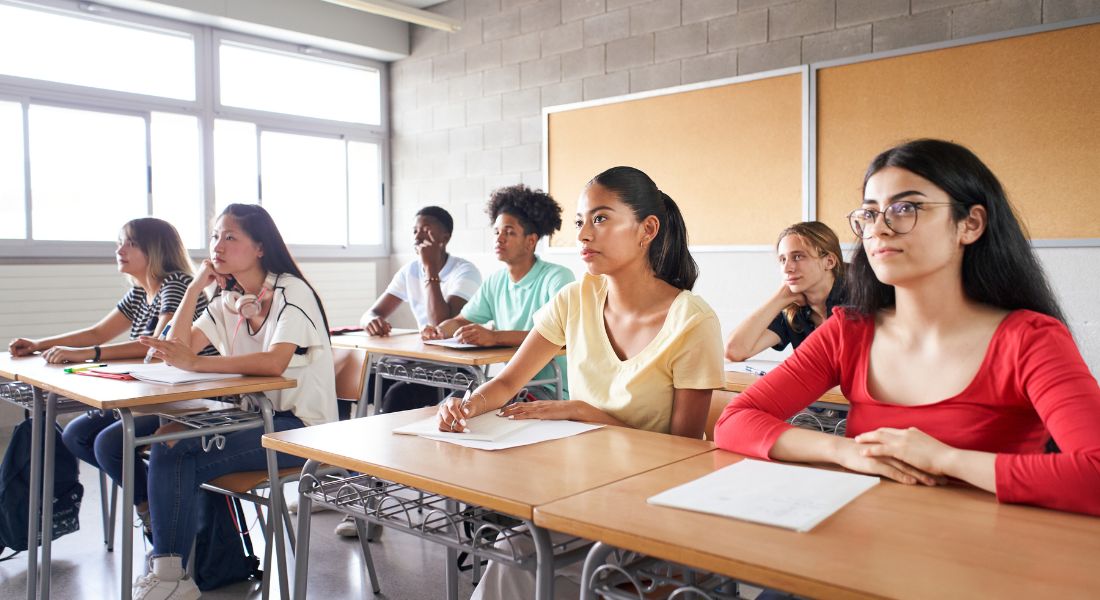 Not just this, she also prepares students for TEF so that they can appear for important embassy exams and pursue their dream of settling in a different country. Thanks to its prime location, many people will find it convenient to attend classes. 
If you are the type of person who is more comfortable studying alone rather than in a group, that option is also available at this institute. 
Address: #2679, Phase 7, Sector 61, Sahibzada Ajit Singh Nagar, Punjab 160062
Contact No: 079865 60520
9. Alpe Francais, Mohali 
Do you have other plans on weekends and have no time to study or learn anything new? The good news is that Alpe Francais is closed on weekends and open from 10 am to 8 pm on weekdays. 
Ms Surekha operates the institute and has teaching experience of so many years now. The way she imparts the new language to her students is very engaging and encouraging. After any course with her, you will come out as a person who understands and is able to speak French. 
Not only is she hard-working in teaching, but she is always humble towards her students. Furthermore, you are going to enjoy and at the same time get a strong hold on French. It is because she plans her lessons very carefully. So, you can say it is one of the best French classes in Mohali.  
Address: Sunny Enclave, House # 8573B, Sector 125, Kharar, Punjab 140301
Contact No: 070185 53107
10. The French Nation, Mohali
If you are on a hunt to find the top French classes in the city, The French Nation in Sector 91 will stop your search. As a trainer or language expert, Ms Natasha has all the skills and knowledge to teach the language to new students.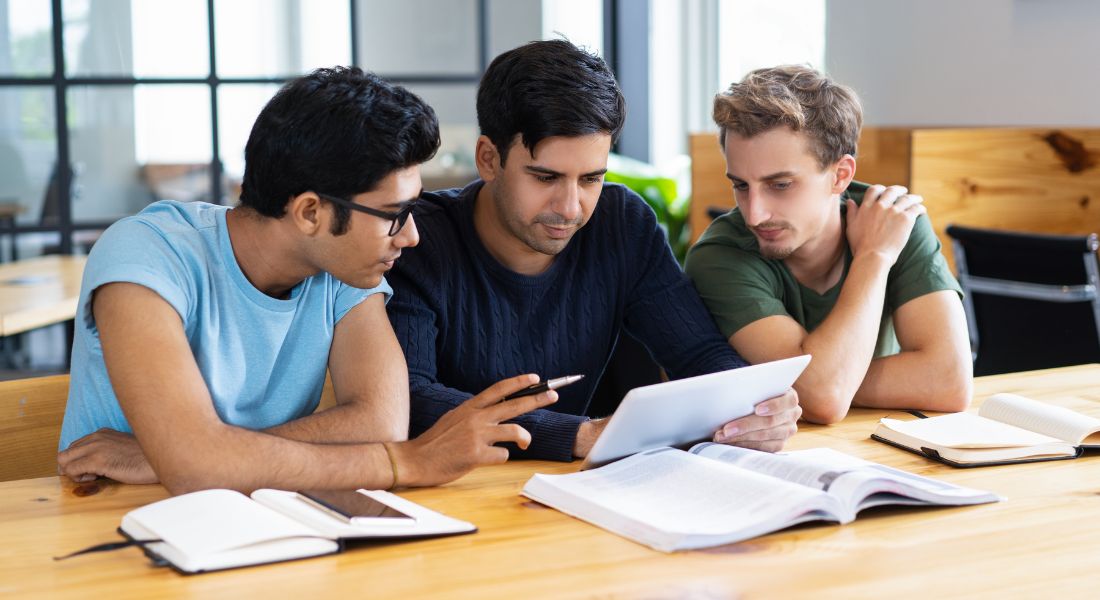 Additionally, she is very helpful in terms of explaining and clearing all the doubts her students have with respect to the language. Overall the environment of the class is suitable for students to learn and live in this new language. The bonus is that as a French teacher, she will deliver nothing but the best. So, take out time and contact her to ask all the questions regarding the fees, timings of the classes, and many more. 
Address: House No 647, Sector 91, Sahibzada Ajit Singh Nagar, Punjab 160071
Contact No: – 
The Bottom Line
If you live in or around Mohali and want to start learning something new, these 10 best French classes in the city will help you out. There is something or other for everyone with different needs. Just check them out and go for a demo class to finalise your day of learning French.

Au Revoir, À Bientôt!
Top 5 Guitar Classes in Mohali to Bring Out the Artist in You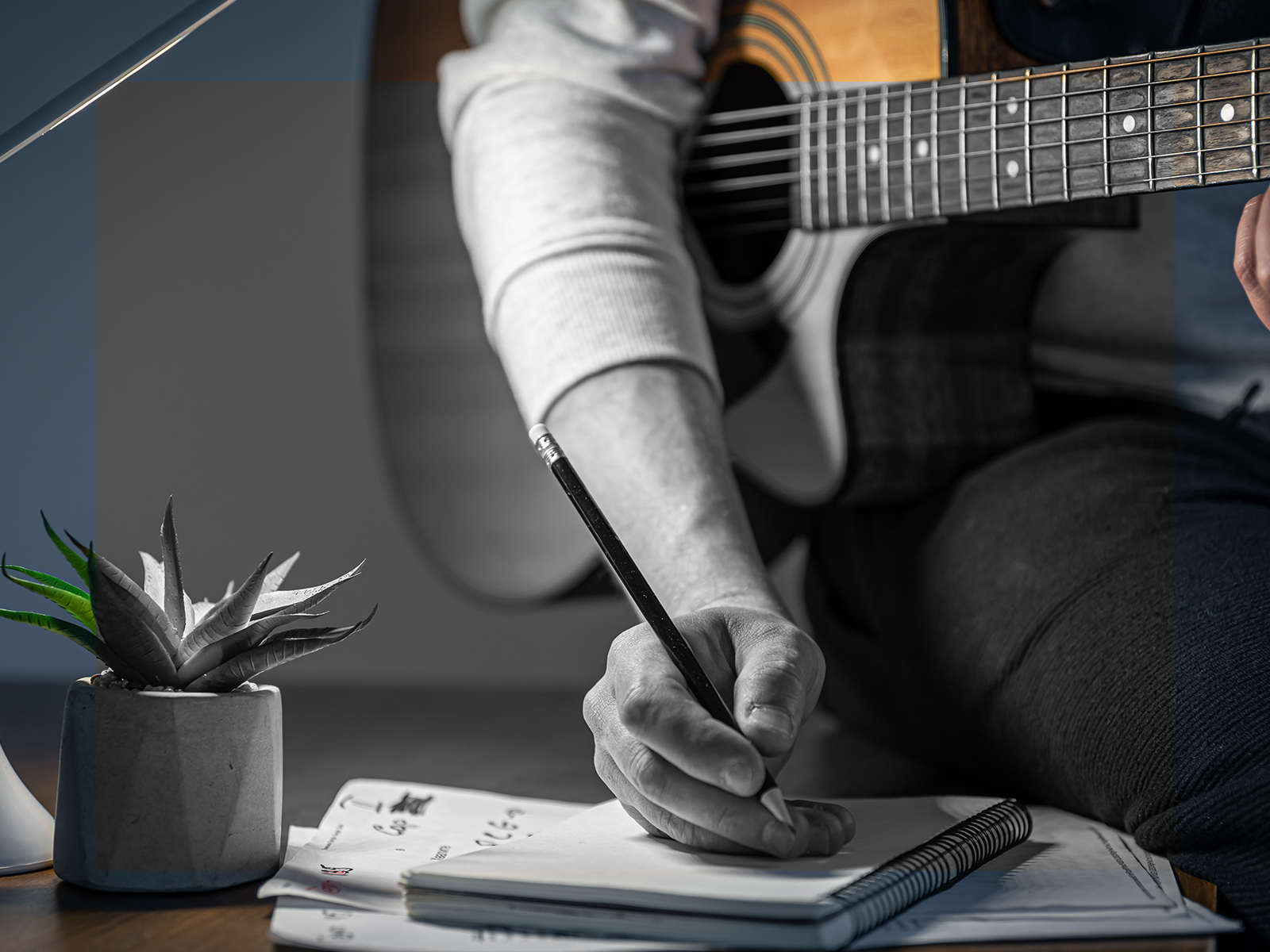 Music is not just a hobby for everyone. For some, it is worship; it is their peace. So, if you are also one of them and looking for guitar classes in Mohali, you need to keep certain things in mind.
You know, When I was 12 years old, I thought of taking Sitar lessons and learn singing. I was good at singing in school, and my teachers encouraged me a lot. My father agreed, and I started taking lessons.
After a few weeks, I realized that singing or playing musical instruments is not easy at all. Moreover, the teacher made me feel so anxious about the mistakes I made and always made me feel that I didn't deserve to be a singer or at least a musician. 
I started being afraid of playing my Sitar, and I feared my classes. My parents understood that, and I quit. You know, I still remember those days. 
After a few years, I started looking for classes to learn guitar. I joined several classes and realized that they were very different from each other. The environment matters the most.
A good and like-minded teacher can bring out the artist in you. So, gathering all that knowledge, I consider these 5 guitar classes as the best guitar classes in Mohali.
So, let's begin, shall we?
1. Munjal Music Academy
Munjal music academy is one of the best guitar classes in Mohali. I am saying this because teachers like Manjul and Ritwik are very professional and empathetic at the same time.
They only give keyboard and guitar lessons. Apart from that, you can also learn to sing there. Even 7-year-old kids are getting lessons from this institute.
Those who had been there said that the teachers were very kind and like-minded. It did not feel that music was hard to learn.
Even the parents had the same thing to say. They were happy to see their children learn and have fun with music. Here is the needed information about the institute.
Address: H.NO, 1532, Sector 70, Sahibzada Ajit Singh Nagar, Punjab 160071
You can also visit the site and book an appointment. The institute stays open from 9:00 am to 5:00 pm. The weekend timings are different; It's from 10:00 am to 6:00 pm. So, if you are planning to visit in person, do that at these times. 
2. Neha Bhatt Academy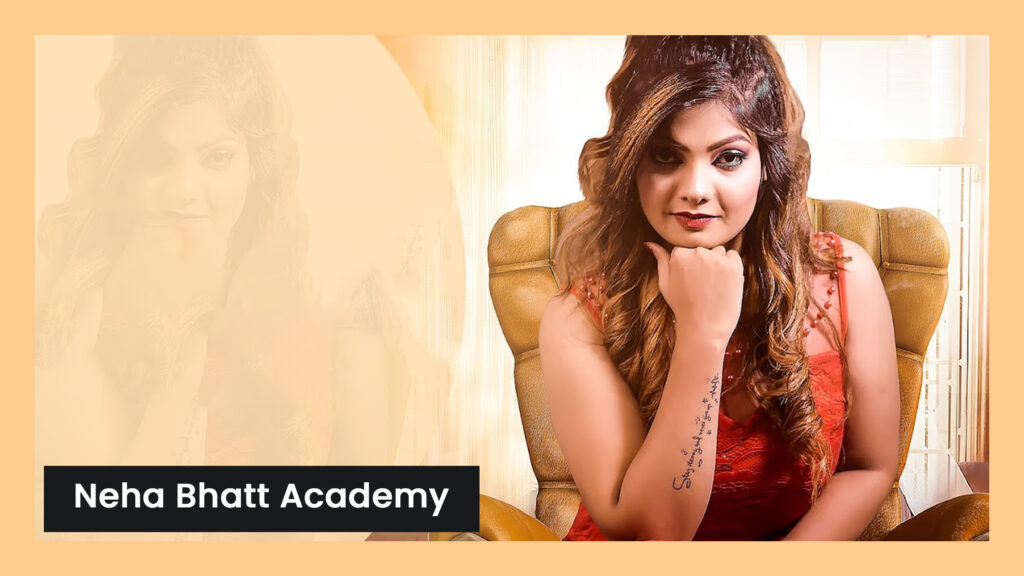 You know, while I was searching for guitar classes in Mohali, I realized one thing, and that is the teacher sets the mood of the institute. Neha Bhatt sets a fantastic mood in her academy. She is a musician, singer, and dancer. She has been very helpful to her students. 
Starting from adults to children, she teaches them all.  So, if you are looking for a guitar-learning academy in Mohali where the teacher can be your friend, join Neha Bhatt's academy.
The address details are as follows – 
Address: H No 1177a, 1st Floor, near Durga Mandir, Phase 10, Sector 64, Sahibzada Ajit Singh Nagar, Punjab 160064
As they don't have a website, you need to visit the academy in person. Moreover, it is a good thing to do. You can see the students learning or a demo class and then decide whether you would like to join it or not.
However, if you join the academy, you will not regret it. And yes, if you are trying to find a mentor who will help you to explore music and find your niche, nothing can be better than this. 
3. Artleran Guitar Academy
Hardaat sir, who is one of the teachers of Artlearn Guitar Academy, is very popular in Mohali. He is known for his amazing guitar skills and friendly nature with his students. 
Those who had joined the institute never left. Some of them have been learning for the last three years. I had a talk with one of the students, and she told me that if someone wants to learn guitar quickly, Hardaat sir has the best tricks.
He is known for motivating his students, and we all know that, in the end, motivation is what matters. Teaching the keys is not enough; good teachers give you confidence. Why don't you try by yourself? Here are the details.
Address: 2148, Phase 10, Sector 64, Sahibzada Ajit Singh Nagar, Punjab 160062
4. Mrock Music School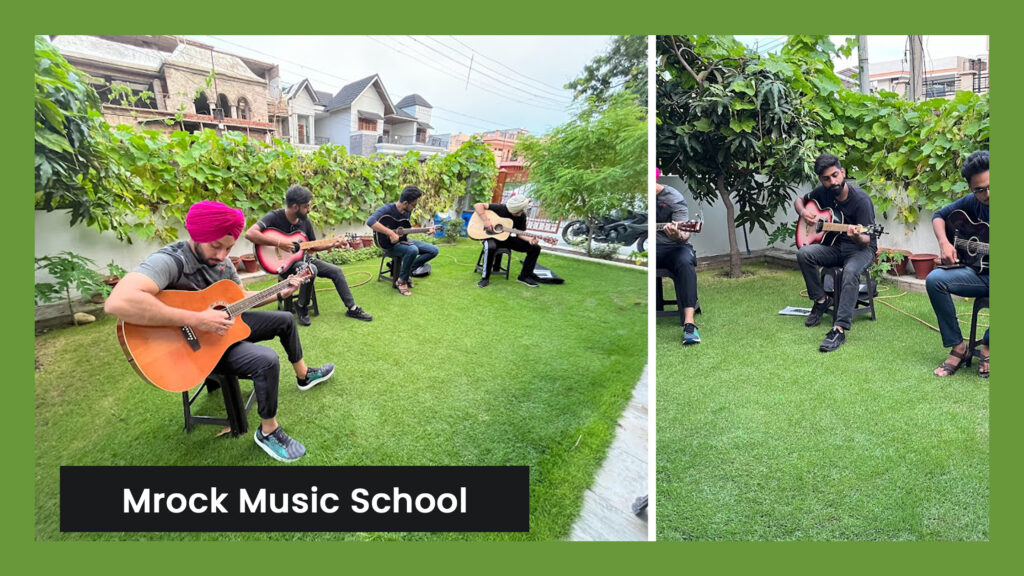 Remember, I was telling you that the environment matters? Yes, Mrock music school is all about the vibes. You will be having fun with your classmates, playing guitar in the garden, with the blue sky above.
Wow! Such a poetic feeling, isn't it? I loved the environment, and it was just amazing! So, what do you think? Does the vibe matter to you?
Address: 966, Phase 3B2, Phase 3B-2, Sector 60, Sahibzada Ajit Singh Nagar, Punjab 160059
5. D.I Guitar Classes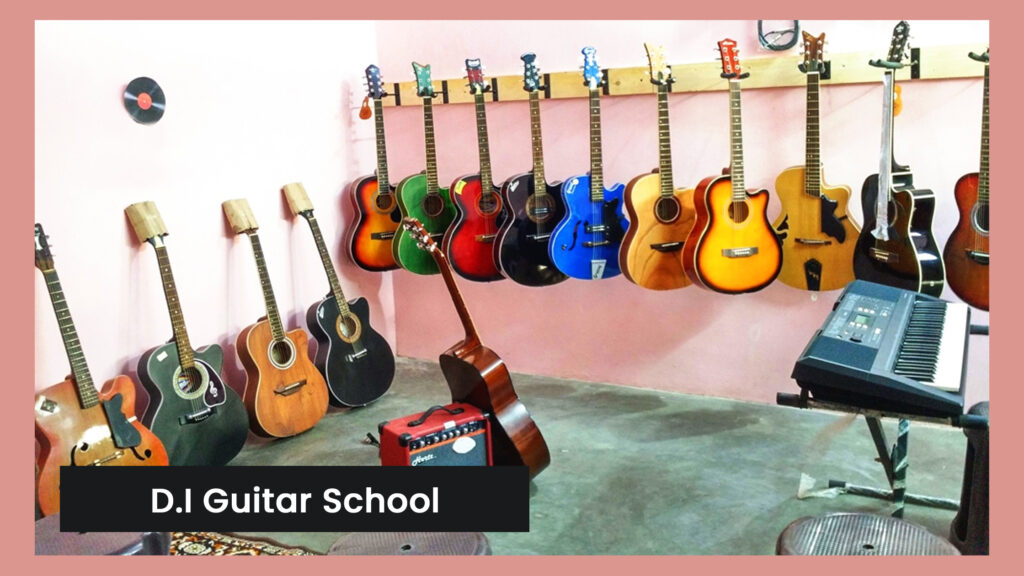 D.I Guitar classes in Mohali are one of the most professional places you can take your guitar lessons. The teacher there is very professional and a happy soul. You will never feel that you are learning something.
He is able to make you learn those tough guitar skills in such a smooth way that you will hardly feel the pressure. You can visit the website for more details. Here are the essential details.
Address: Phase 5 H. No. 61, Shahi Majra, Sahibzada Ajit Singh Nagar, Punjab 160055
Contact Details: 097803 81089
Final Words
Whether it's digital marketing or guitar classes, if the teacher is not good, you will learn nothing. Spending money and buying all those expensive classes will not help.
Sometimes, it is not about the money but about what you learn. Just because a course is expensive, it does not mean that it is good. So, if possible, always take a demo class or visit the academy in person and see how the other students are performing and feeling about their lessons.
After that, communicate about what you want to learn and then move forward. Learning a skill is a subjective thing, so customize it as much as you can.
INST Mohali | Institute of Nano Science & Technology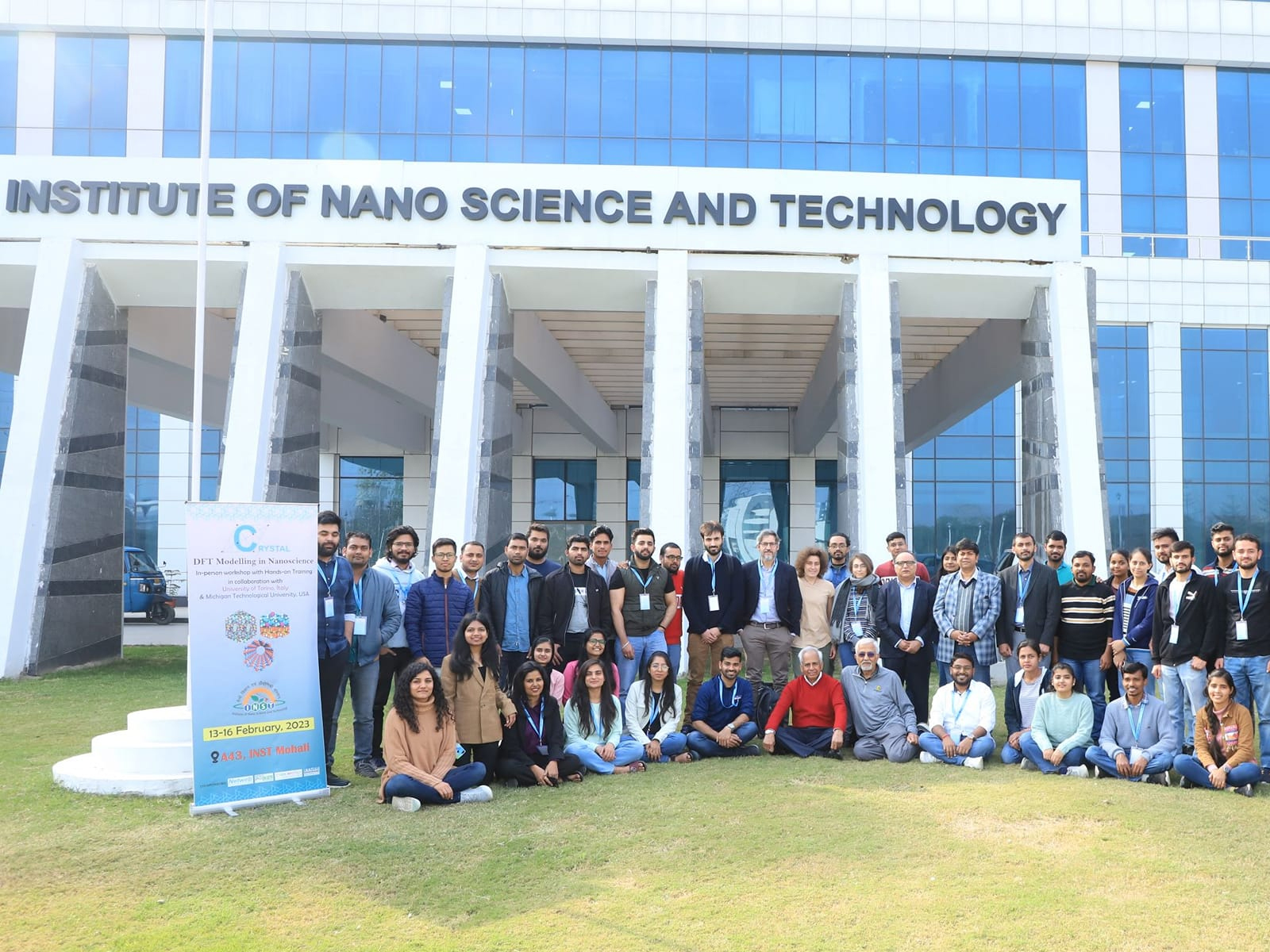 This article covers everything about INST Mohali. Get to know about its history, admissions process, courses offered, eligibility criteria, contact details, events, and other important information.
Prestigious History of INST Mohali
In accordance with the 2007 "Nano-Mission" launched by the government of India, a broad objective of basic research promotion, human resource development, promotion of international collaboration, direct industrial involvement in the development of Nano applications, and more were set as a growth plan.
With respect to working on the same lines, the government of India agreed on the establishment of INST in Mohali, which is a knowledge city. Moreover, it has been registered under the Societies Registration Act XXI of 1860. By the Registrar of the Societies of SAS Nagar vide Certification No. 2590, which dates back to 21st August 2009.
The Institute of Nano Science and Technology (INST) was established in January 2013. Also, it is an autonomous institute in Mohali, Punjab. It was the Department of Science and Technology (DST), Government of India, that took the initiative to start this institute under the Nano mission to improve India's reach, research, and development in the field of Nano Science and Technology.
In 2020, the campus of INST shifted to Sector-81 of Mohali, which has over 35 acres of land. The Institute of Nano Science and Technology includes research programs in Physics, Chemistry, Biology, and interdisciplinary sciences. Additionally, it discusses issues in chemical biology, quantum materials, the environment, nano-devices, and the field of energy.
Aim and Mission of the Institute
INST Mohali aims to emerge as the country's foremost research Nano Science and Technology institute. It is a place where engineers, biologists, chemists, physicists, and material scientists together have an affinity toward the field of Nano Science and Technology.
The primary aim of this institute is to come up with new technologies, solutions, and processes in different sectors of – healthcare, defense, energy, environment, water, and agriculture.
INST comes up with a lot of activities that contribute to some of the major programs of importance to the nation, such as Swasth Bharat, Swachh Bharat Abhiyan, Smart Cities, Smart Villages, Make in India, Clean & Renewable Energy, etc. Additionally, the institute offers robust solutions and technologies to combat issues related to these programs.
They also have a philanthropic program called the "School adoption program," which was launched in the year 2015. Through this program, the institute provides the required infrastructure, technological information, and incentives to Government schools in India.
The institute also formulates programs for rural and remote areas targeting the young generation to make them aware of the development of technological solutions.
The exclusive mission of INST Mohali is to ideate solutions, devices, and technologies for defense and commercialization. They also aim to generate affordable devices for the healthcare sector.
Noteworthy Objectives of the Institute of Nano Science & Technology
Some of the schemes on which the institute works are as follows –
Building of infrastructure and Manpower
Promotion of research activities in the field of nanoscience and technology
Giving excellent training to the Ph.D. students
Imparting advanced training and laboratory techniques at the highest level possible
Organizing and promoting the students under training to attend national and international level conferences and seminars
Encouraging novel and challenging innovations and tech/product-based projects
Publishing scientific research papers that have an impact
Generation of patents in Nano Science and Technology
Incubating translational research that reaches the industries from the lab
Modern and High-Tech Facilities at INST
The Institute of Nano Science and Technology promotes research and technology in the field. Since the mission of the facility is so high, advancement in infrastructure and research inventory is important. As a result, the institute has the following technological advancements.
Research Lab with a microscope, scattering system, analyzers, fluorometer, calorimeter, rheometer, electrochemical workstation, diffractometer, and surface profiler.
Laboratory with Electron microscopes such as SEM (Scanning Electron Microscope), TEM (Transmission Electron Microscope), and AFM (Atomic Force Microscope).
Spectroscopies include UV-Vis spectroscopy, Raman spectroscopy, UV-Vis spectroscopy, and Photoluminescence spectroscopy.
XRD (X-ray diffractometer), Thermogravimetric analysis, Differential Thermogravimetric analysis.
Library with around 400 books in Nanoscience and Nanotechnology, Seminar Hall, computer center with good speed internet for study or related work. Auditoriums, State-of-art instruments.
Administration of INST Mohali
There is a board of Governors consisting of researchers, administrators, and academicians who manage the Institute of Nano Science and Technology. Prof. Uday Maitra is the chairman of this institute, and the founding chairman is C.N.R. Rao of Jawaharlal Nehru Centre for Advanced Scientific Research (JNCASR), Jakkur, Bangalore.
Ashok K Ganguli was the director of this institute when it started in January 2013. From January 2018 to March 2020, Hirendra Nath Ghosh was the director. Amitava Patra has been the current director since 11 March 2020. The family of INST can reach out to him through director@inst.ac.in for direct communication.
INST Faculty
The Institute of Nano Science and Technology has a notable faculty consisting of scientists and researchers. The faculty here is well-experienced and well-qualified, with Ph.D. degrees and various research papers published in the field of Nano Science and Technology.
There are a total number of 36 scientists and a total of 14 administrative staff.
Professor Amitava Patra is the Director of INST in Mohali. Some of the notable faculty members from the Institute of NanoScience and Technology are:
Dr. Debabrata Patra is the associate professor of this institute. His academic qualifications are B.Sc, M.Sc, Ph.D.
Prof. H. N. Ghosh is the Professor at this institute. His academic qualifications are B.Sc, M.Sc, Ph.D.
Dr. Jayamurugan Govindasamy is the associate professor of this institute. His academic qualifications are B.Sc, M.Sc, Ph.D.
Dr. Kamalakannan Kailasam is the professor at this institute. His academic qualifications are B.Sc, M.Sc, Ph.D.
Dr. Menaka Jha is the Scientist-C of this institute. Her academic qualifications are B.Sc, M.Sc, Ph.D.
Dr. Monika Singh is the Scientist-C of this institute. Her academic qualifications are B.Sc, M.Sc, Ph.D.
Dr. Prakash P. Neelakandan is the Associate Professor of this institute. His academic qualifications are B.Sc, M.Sc, Ph.D.
Dr. Ramendra Sundar Dey is the Scientist-C of this institute. His academic qualifications are B.Sc, M.Sc, Ph.D.
Dr. Sonalika Vaidya is the Assistant Professor (Scientist-D) of this institute. Her academic qualifications are B.Sc, M.Sc, Ph.D.
Dr. Tapasi Sen is the assistant professor (Scientist-D) of this institute. Her academic qualifications include B.Sc, M.Sc, and Ph.D.
Dr. Vivek Bagchi is the Scientist-C of this institute. His academic qualifications are B.Sc, M.Sc, Ph.D.
Significant Areas of Research of the Institute
The major areas of research where The Institute of Nano Science and Technology, Mohali, wants to research are Device Physics, Sensors, Agriculture Nanotechnology, Medical Nanotechnology, Nano Biotechnology, Quantum materials and Device Physics, Nano technology-based solutions, and devices related to energy and environment.
Also, under the umbrella of research, INST Mohali provides the opportunity to dive into industrial and sponsored projects. Well-researched publications of various eminent scientists are available on its official website.
Units of The Institute of Nano Science and Technology
The three departments or units of this institute are Energy and Environment Unit, Chemical Biology Unit, and Quantum Material and Devices Unit. Although they are the main units, there are specialized diversions related to each one of them.
Courses Offered at INST Mohali
The courses offered at INST are:
1. The first course is a Ph.D. which has a duration of 3 years. For those ones who want to take their respective field ahead and continue the progression of learning, Post Doctoral for a duration of 2 years is also available.
2. Research Internship with a minimum duration of 3 months and a maximum of 12 months is open for all the aspirants
3. Not to miss the Project Fellowship, which is equally useful and beneficial.
Application Procedure
The students are selected on the basis of ranks obtained in entrance exams like GATE/CSIR or UGC-NET/JEST/JGEEBILS (TIFR/NCBS)/ICMR-JRF/DBT-JRF/DST-INSPIRE/GPAT.
For Ph.D. Programs in INST Mohali
Steps for admission to the Ph.D. program:
You can apply if you have a degree of M.Sc. or M.Pharm or M.Tech degree, in general,/Applied Sciences/Engineering or similar fields. Final-year students who can produce the degree at the time of joining can also apply.
Visit the official website of INST. Download the application form and fill in all the information required carefully.
The candidates should send the filled form and Synopsis to apply@insta.ac.in as an advance copy.
Then the candidate has to send some of the documents along with the application form. This needs to be sent to the permanent address of the institute, which is – The Habitat Centre, Phase – 10, Sector – 64 Mohali – 160062.
The documents must include the following:
Photograph of the Candidate
Age Certificate
Candidate's Educational Qualification (Mark Sheet, Degrees and Certificate of Class 10, 12 and Bachelor's/Graduate degree, Master Degree Final Marksheet.
Work Experience certificate in case of a working candidate.
SC/ST/OBC/PH category certificate – valid and self-attested copies.
After the shortlisting process is completed, the selected candidates are invited for an interview. Post the discussion, the candidates are shortlisted again. A form with the names of the selected candidates is displayed on the official website.
The institute pays for the travel expenses of the candidate for the Rail (Sleeper Class) or Non-AC bus. Candidates need to show the tickets as proof.
Bank Details
The candidate must pay the application fees online to the bank account INST Mohali. You must mention your full name during the transaction. For the General, OBC, and EWS categories, there is a fee of INR 590. For SC.ST, and PH categories, there is a fee of INR 295.
Refer to the mentioned-below details of the bank to pay the required amount.
Account Name: Director, INST Mohali
Account Number: 2452201001102
IFSC Code: CNRB0002452
BANK: CANARA BANK, Sector 34A, Chandigarh 160022
Application Procedure in INST for Internship Programmes
If you are a candidate from any Basic Sciences/Applied Sciences/Engineering Institutes/Universities, you are eligible to apply for an internship at INST Mohali. The scientist or supervisor needs to agree to guide the candidate applying for the Internship.
Candidates seeking an internship can fill out the application form online.
Upload all the documents as required and make sure that the documents are scanned properly. Low-quality scans or blurred copies of the documents will be rejected.
The senior authorities go through all the candidates. The institute sends an e-mail to the selected candidates.
Application Dates of Internship Programmes
Summer Internship
Application Date: 1st March – 21st March
Duration of Programme: May – July
Short Term Internship
Application Date: 1st April – 21st April
Duration of Programme: June – December (3-6 months)
Research Internship
Applications are accepted throughout the year.
Duration of program: 1 year
The institute does not provide any stipend to the interns in INST Mohali. Students need to bear their own expenses. There is a Funded Internship program only for the ST candidates where they get an allowance of INR 10,000 every month for Research Projects in Nanoscience and Nanotechnology.
Campus Life at INST Mohali
Besides imparting the best quality technical and scientific knowledge, the campus organizes various seminars and conferences for real experience. From celebrating little things to being a part of international-level meetups, INST is not behind.
Some of the noteworthy events are teachers' day, Swachh Bharat Program, the 8th MRS trilateral conference, yoga day, and more. Researchers and students of the institute have always found solutions to fight the issues, be it agricultural or any other.
Conclusion
INST in Mohali combines fundamental science with advancements in technologies to deal with problems that are of national and global importance.
For more information, visit the official website of the institute and the Facebook page.
Address
Sector – 81, Knowledge City, Sahibzada Ajit Singh Nagar, Punjab, Pin – 140306
Timings
Monday – Friday (9 am – 5 pm)
Contact No
0172 221 0075, 2210057, 2210056
Email
cfao@inst.ac.in
Website